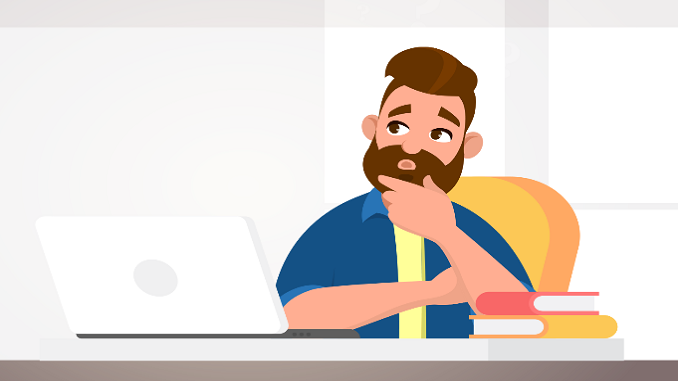 I did tell everyone to take a couple of days off from worrying about Bounce Back Loans over the weekend as nothing much happens on a Saturday or Sunday, well what do they say about famous last words, it turned out that three banks did actually work at clearing their backlogs yesterday.

Barclays were busy setting up business accounts for those who had applied for one yesterday and once set up with such an account that does pave the way for customers to then apply for a Bounce Back Loan with them.
Be aware if you fancy trying Barclays the quickest way to get a Bounce Back Loan is to first download their app, apply for a personal account, which by the way can be set up as good as instantly, and if successful switch your business account from another bank to them.
That can cut weeks off the waiting time to open a business account from scratch, so keep that in mind. Also, if you are given a business account you may be required to furnish them with some business-related documentation before the link for the Bounce Back Loan application becomes active on your online bank account system with them, which can take a few days.
Conister Bank were also busy yesterday, sending out EchoSign's and approving people. I keep getting asked whether they are still processing applications, as many people haven't heard anything since they put theirs in, and some have received the mass email telling them the bank have used up its £10m application.
Well, looking at my messages its fair to say they are still processing people, so whilst they may have enough applications to use up their £10m Bounce Back Loan budget, they haven't yet approved enough people to use it all up, so there is still a chance you will be lucky enough to be approved.
Just hang in there and wait, if you are lucky you will receive an email out of the blue, which as I say several followers of my Twitter account did receive yesterday, and many others got approved during the course of last week too and those that did have now been paid out.
HSBC too were busy working away Friday and Saturday, they have a track record for that, and just so you know, if you opened a business account (not a feeder account) with them, applied for a BBL and then get sent out the final echo-sign documents to sign, payment can be in a few hours, one follower of mine did get paid out yesterday a few hours after signing.
Payments going to their feeder accounts can take two working days usually but expect a longer wait if the funds are going to a nonstandard bank account, such as a Tide account for example.
To cut weeks off the waiting time for a feeder account, download the HSBC Kinetic app onto an Apple device (not currently Android compatible) as you can apply for a business account with HSBC that way and will find out possibly instantly if you are decline or approved, which as I say will stop you having to mess about waiting for weeks when you apply for a feeder account, which could be declined anyway.
Lots of anger still out there with Metro Bank, for with them approving people for a BBL, then declining them after paying them out, and also declining people they approved but without paying them out, people are now concerned that BBL will be listed on the BBB database as them having got one, and that will/could/more than likely see them being declined a BBL elsewhere.
See yesterday's news update and the previous day's news update for an overview of that situation if you haven't been keeping track of it.
Lloyds have announced that they are offering people the chance of applying for a Bounce Back Loan via a feeder account in the coming day or days, just be aware though that new customers and not existing personal account holders or current business account holders may still not be able to access the Lloyds BBL scheme, even with one of their feeder accounts.
We will have to wait and see if they do the decent thing at last and open their systems to everyone, whether a customer of Lloyds, Halifax, or Bank of Scotland. It would be great if they did as Lloyds can blast their way through a huge number of BBL applications each day, having done so since day one for customers.
So do keep your eyes on their website for any sudden changes.
Applying for a Bounce Back Loan
If you are new here and are looking for a list of banks that are accepting new customers then click HERE.
CEO Email Addresses
One way to get some action or some form of update from a bank when you have been waiting a long time for a BBL or bank account (including feeder and servicing accounts updates), is to contact the CEO of the bank and a full list of CEO email addresses are on this page of the website