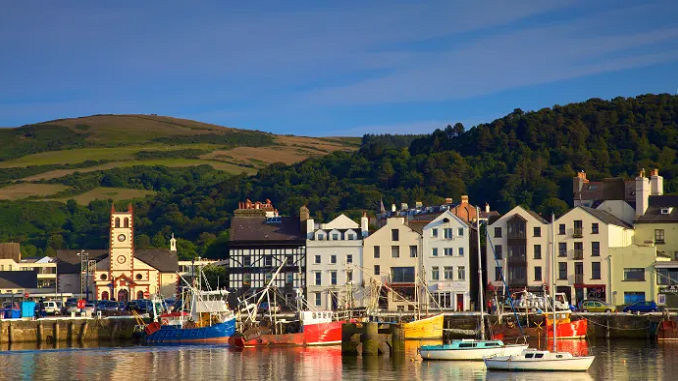 Trust there to be yet another Bank Holiday when you are still trying to get a Bounce Back Loan. With that in mind today will probably be yet another quiet day as far as updates on Bounce Back Loans go.
However, with a huge and growing number of people now pinning their hopes on Conister, and as their HQ is over on the Isle of Man and there is also Bank Holiday there today (as there was on Friday), there is only a small chance something could happen, as far updates from them on their newly launched BBL scheme goes. We will have to wait and see.
I have put together a guide on how to apply for a Bounce Back Loan with Conister, so feel free to check it out, for there is a chance they may be the game changer, if they can meet demand, don't have any addition criteria bolted onto the standard BBL eligibility criteria, and don't start cherry picking or pull any of the endless list of stunts other banks have pulled since the scheme went live.
There was a Bounce Back Loan news story in the Telegraph yesterday which quoted some "source" saying "The Treasury is reluctant to extend the loan guarantee schemes as they wind down over the coming months".
The truth of the matter is that the scheme is still failing a huge number of people, who are unable to access a Bounce Back Loan even though they are eligible for one. Read my rant on the British Business Bank and that very topic.
We will have to wait and see how this week progresses, and all eyes will certainly be on updates regarding Conister, or if by some sheer miracle additional lenders come onboard that are allowing non customers to apply for a Bounce Back Loan.
To help you while away a little bit more time, below are a tiny random selection of messages sent into me over the last few days, just in case anyone in power believes that the demand for Bounce Back Loans is declining.
Some of those messages are of joy and are from people who have finally got a Bounce Back Loan, but most of them are from others who are still walking around feeling lost in the Bounce Back Loan maze. (Messages edited to ensure anonymity).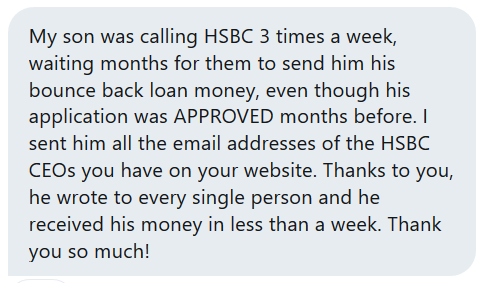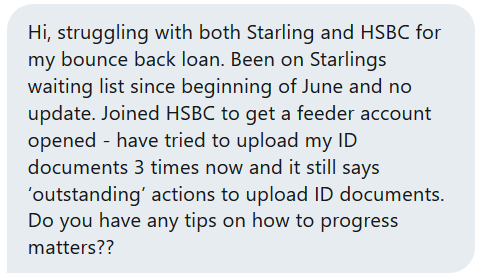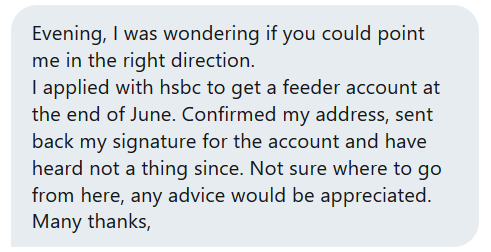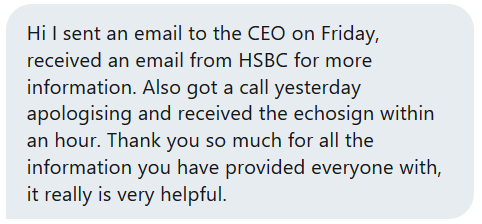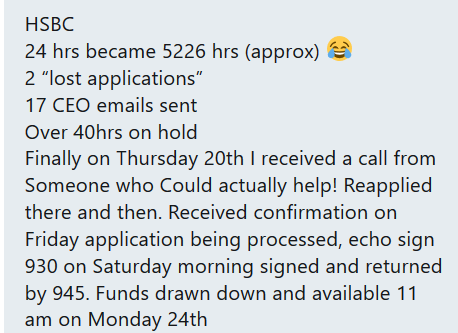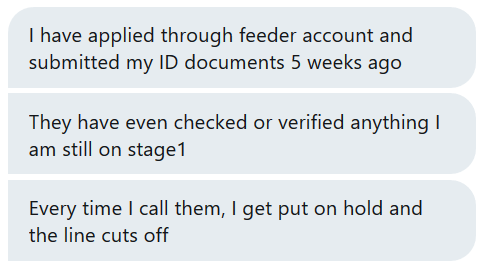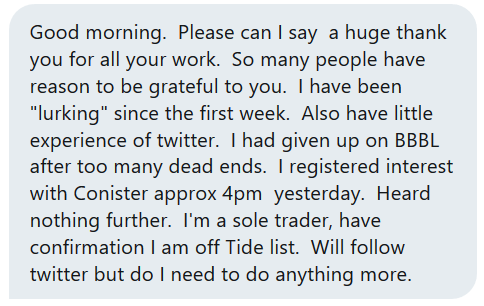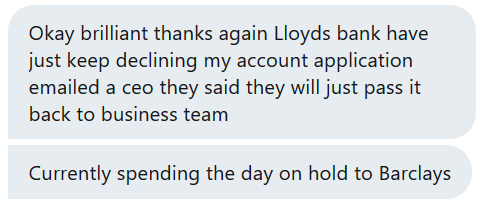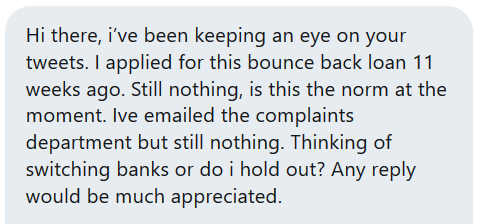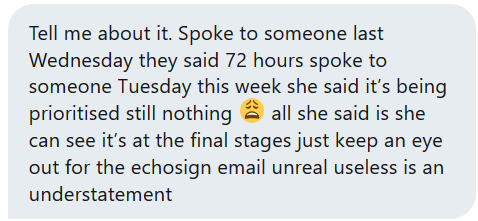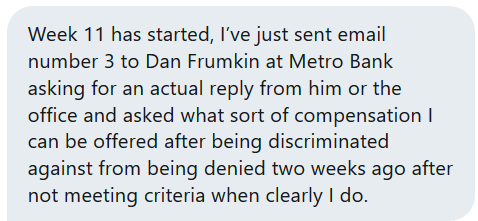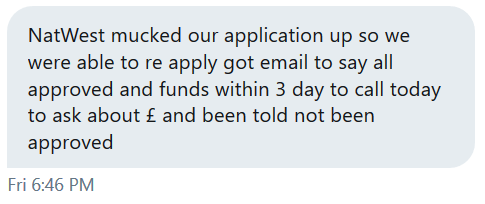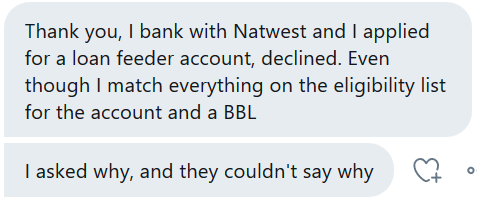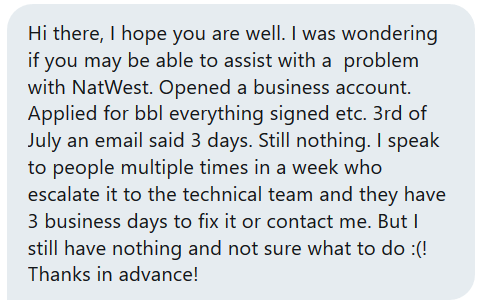 I could post 1000's more, but this web page would be a mile or two long if I did. You get the idea though, demand for Bounce Back Loans is still huge, but from people who are unable to access them, through no fault of their own, and they do not of course show up on Government, British Business Bank or even Bank stats. In fact, I may post another batch of messages each day in September just to prove a point.
Applying for a Bounce Back Loan
If you are new here and are looking for a list of banks that are accepting new customers then click HERE. Those wishing to apply to Conister a newly accredited lender have a look at my updated How to Apply for a Bounce Back Loan with Conister section of this website
Thanks for the Donations by the Way
If you want to help keep me and this place going and can throw a few bob in the donation tip jar it is appreciated. Asking for donations was not my initial aim when I launched the Twitter account or the website, however they have both taken off and both are now consuming a lot of my time.