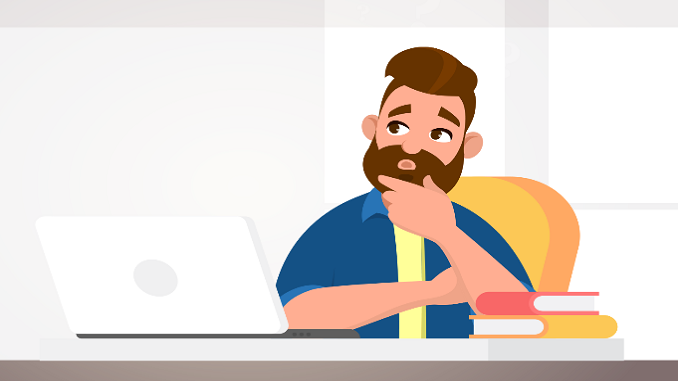 Each day more and more small business owners are being approved for and are being paid out a Bounce Back Loan, but there are still many stuck in the processing system and plenty of you out there that have not been able to secure one as yet.

In fact, many people have now given up all hope of ever getting a Bounce Back Loan, but those that are keeping the faith of getting one between now and the scheme closing, that being on November the 30th are constantly checking the British Business Bank website, in the hope of a new lender being accredited.
Day after day I see no end of people who have tried one of the last three lenders accepting new customers, those being Yorkshire Bank, Starling Bank and Clydesdale Bank who have been declined a new business account with them, usually due to a poor credit score or one of many other similar related problems.
If you are living in hope of a new lender being accredited or one of the other 25 lenders opening their new account application systems once again, or even have applied for a Bounce Back Loan and are waiting for a lender to process it and pay it out, then be aware that during a lockdown there is a very good chance your mental health is going to be affected, and often in a very negative way.
Back in May when the Bounce Back Loan scheme went live I chatted to hundreds if not thousands of people on my Twitter account who were on a rollercoaster of emotions, many were experiencing dark thoughts and were in a  very dark place, unable to make sense of the alien place they found themselves in.
In fact, as the weeks and months have ticked by I still chat to many people who are stressed out, full of anxiety and are struggling to make sense of the place they have found themselves in, due to the pandemic and the effect it is having on their businesses, family life and finances.
We are now at a place in time when many who took out a Bounce Back Loan back in the early weeks of the scheme are now running out of business funds, and many who did not take the full amount they could have applied for via that scheme are wishing they had taken out more.
I just want you to know that you are not alone, especially those that have been unable to get a Bounce Back Loan, that fact along with the lockdown and everything a lockdown entails is going to screw with your head.
Chatting to your mates or even family members about a Bounce Back Loan is not something many people find easy to do, and even applying for a loan is alien to many people also.
There is no doubt in my mind the current lockdowns announced and any additional rules and restrictions we are all going to have to live with during the next few months at least are going to, for want of a better term "fuck with your head", and having been there and got the T-shirt my advice is for those of you that do get "head wrecked" in the coming days, weeks and months, please reach out to someone and chat.
That can often be easier said than done, but trust me on this, opening up to someone else about how you feel and the emotions you are going through will help.
You can often spot when you are getting overwhelmed, so if you find yourself getting into an OCD-like state of mind, constantly checking the British Business Bank website in the hope a new lender appears or obsessively scouring Social Media sites for information, or checking your emails or banking app to see if you have an update on your Bounce Back Loan or business bank account application, then take a break from it all and speak to someone.
You may not be the type of person who would ever consider picking up the phone and calling the Samaritans for example, but they are there night and day and will listen their number is 116 123.
I know that some of you may also feel your local MP is completely useless, however at times they or their staff members can and do listen and will help you, or point you in the right direction as to where you should be looking for additional help and support, and knowing someone else is there batting for you so to speak can improve your mental state.
Please keep the faith and know that one day all these lockdowns and the completely fucked up feelings you are experiencing will just be a distant memory, but only once you learn to ride out the rough times you may find yourself in, and when you do need to let your feelings and emotions be known and need to speak to some, do just that.
You will get over this, and normality will return.
Applying for a Bounce Back Loan
Whilst the list of accredited Bounce Back Loan Lenders stands at 28 of them, there are only three of them that are accepting new customers, you will find a list of banks that are accepting new customers by clicking HERE.
CEO Email Addresses
One way to get some action or some form of update from a bank when you have been waiting a long time for a BBL or bank account (including feeder and servicing accounts updates), is to contact the CEO of the bank you have applied with, and a full list of CEO email addresses are on this page of the website