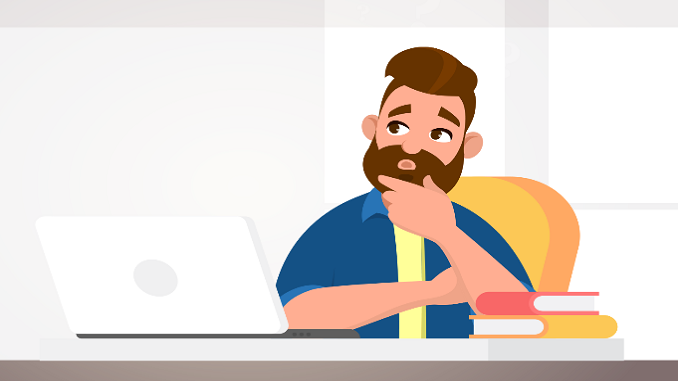 Having been undulated with complaints about Metro Bank over the last few weeks, it does appear they are finally managing to fix the problems caused with their Bounce Back Loan application system that saw many people approved for a loan then having their accounts locked, and in some instances their Bounce Back Loans snatched back.

Sadly, there are still lots of people caught up in that saga which has been rumbling on for several weeks now, and whilst some applicants are having their declines overturned and are finally being paid out their loans, many are being told their declines stand and they are not going to receive a penny.
If you are still hanging on waiting to find out what the hell is going on, after applying for a Bounce Back Loan with Metro Bank, then it does appear that those that are prepared to make the most noise and badger in-branch staff and much more so Business Managers are being quickly attended to.
However, as is often the case, it is all a waiting game for many, and as such eventually if you did get approved for a Bounce Back Loan with Metro Bank, but then got your bank account locked and haven't been able to get any sense out of their support staff they have been writing to applicants and letting them know what to do.
Quite a number of people have told me that they have received a phone call from a Metro Bank Business Manager rather than receiving a letter, who then advise them what is required to get their decline overturned and/or their accounts unlocked. However, some are being told their decline for either a bank account and/or a Bounce Back Loan still stands.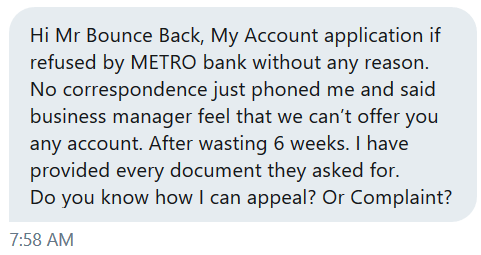 Being asked to visit a local branch is what many people are being forced to do by the way, and are asked to bring along with them a whole host of documentation to support their BBL application.
Oh, and I am aware that your nearest branch of Metro Bank could be miles away, so if you are asked to attend a branch appointment to produce the required documents you may have to travel quite some distance to do so.
What is annoying though for many people caught up in this saga, is that the documents they are asked to supply should not be needed for a self-certified Bounce Back Loan.
Applying for a Bounce Back Loan
If you are new here and are looking for a list of banks that are accepting new customers then click HERE.
CEO Email Addresses
One way to get some action or some form of update from a bank when you have been waiting a long time for a BBL or bank account (including feeder and servicing accounts updates), is to contact the CEO of the bank and a full list of CEO email addresses are on this page of the website