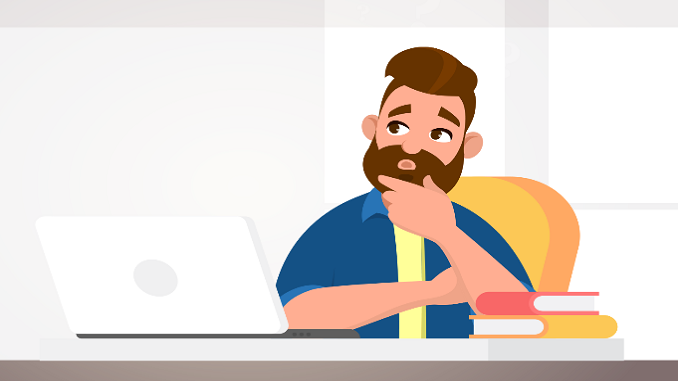 When faced with being declined repeatedly for a business bank account, or when getting no updates on a Bounce Back Loan application, many people will reach out to their local MP for help and assistance.
In fact, that is something that I have been recommending people do for quite some time.
As the scheme has been running for over 5 months now, I have got plenty of facts and figures compiled as to just how helpful or not MP's have been when asked to help, and today I will give you a small sample of them.

Some MP's will have something of a lacklustre attitude should you make contact with them and will flatly refuse to help or will give you the impression there is nothing they can do, however that is not always the case based on the experiences of many of my Twitter followers.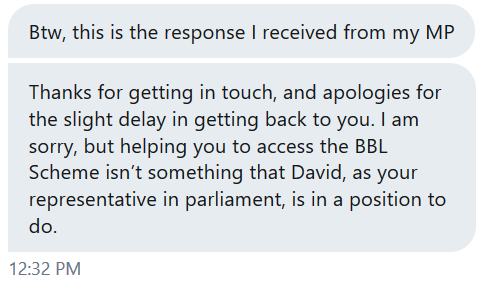 MP's that Have Helped with Bounce Back Loan Problems
The following MP's have helped when their constituents have contacted them for any type of BBL related problem and deserve acknowledgement for doing so.
Suella Braverman Member of Parliament for Fareham

Lyn Brown Member of Parliament for West Ham

Dehenna Davison Member of Parliament for Bishop Auckland

Alison Thewliss Member of Parliament for Glasgow Central

Bridget Phillipson Member of Parliament Houghton and Sunderland South

Martin Docherty-Hughes Member of Parliament for West Dunbartonshire

Hannah Bardell Member of Parliament for the Livingston

Help When Your Local MP Turns Out to Be Useless
Sadly, reaching out to some MP's will prove completely fruitless, as recently as September the 29th I spoke to the APPG Banking Chairman Kevin Hollinrake MP, who admitted he is a close personal friend of Rishi Sunak, but has told me, he, like all other backbench MP's can only do what those struggling to get a Bounce Back Loan are doing, and that is to attempt to get their voices heard, by loudly expressing their displeasure at how the scheme is failing many people to those in power.
He did however state that anyone who is struggling should get in touch with their local MP who should be able to help out, and if not then he advises people get in touch with the APPG Banking team who will see if they can step in and help.

With that in mind, if you do need help with opening a business bank account or have been having problems with your Bounce Back Loan application, and your local MP has been unable to help or unwilling to help then visit the APPG Banking website and get in touch with them and let them know.
MP's Wall of Shame
Here are some Tweets I have been copied into regarding MP's that couldn't be bothered to help their constituents or who have tuned out to be completely useless at helping those struggling with either opening a business bank account or getting a Bounce Back Loan.




Applying for a Bounce Back Loan
Whilst the list of accredited Bounce Back Loan Lenders stands at 28 of them, there are only three of them that are accepting new customers, you will find a list of banks that are accepting new customers by clicking HERE.
CEO Email Addresses
One way to get some action or some form of update from a bank when you have been waiting a long time for a BBL or bank account (including feeder and servicing accounts updates), is to contact the CEO of the bank you have applied with, and a full list of CEO email addresses are on this page of the website