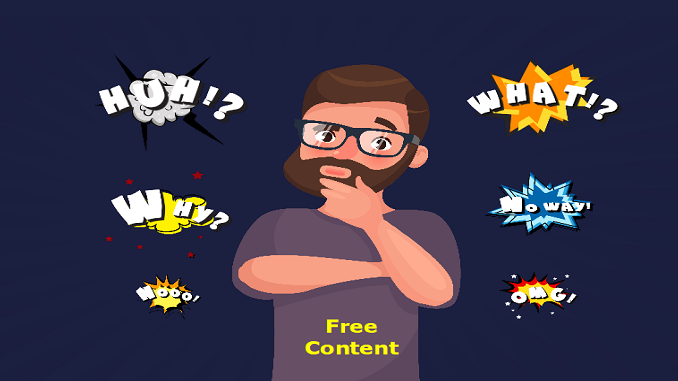 Below you will find the data relating to Bounce Back Loan Guarantee Claims put in by each lender that have been settled.

Be aware these figures have been released today the 28th of July 2022 but cover only up until March 31st 2022 so are already seriously out of date.
Please do not choke on your coffee dear Reader….. Oh, and as my Fireside Chat videos, articles and even books have proven, as these figures make perfectly clear, if you cannot afford to repay your BBL, as long as you did nothing majorly wrong when applying, you have nothing to fear.
Clarification:
Settled – Once the guarantee claim is processed and payment is released, the facility is marked as settled on the British Business Bank portal. Some lenders may be more advanced than others in their Claims and Recoveries processes which could lead to figures being distorted. Lenders may submit guarantee claims quarterly in line with the terms of the guarantee.
| Lender name | Value of BBL Issued (£) | Number of BBL Approved | BBL Guarantee Claims Settled (£)* | Settled Volume |
| --- | --- | --- | --- | --- |
| Barclays | 10,786,518,165 | 344,091 | 87,966,990 | 2,694 |
| NatWest | 8,924,313,437 | 292,061 | – | – |
| Lloyds Bank | 8,540,712,481 | 282,554 | – | – |
| HSBC UK | 7,252,789,250 | 236,616 | – | – |
| Santander UK | 4,291,110,000 | 159,046 | 627,192 | 14 |
| Starling Bank | 1,605,680,051 | 53,895 | 61,392,136 | 1,693 |
| Metro Bank | 1,438,316,479 | 38,502 | 122,090,983 | 3,015 |
| Bank of Scotland | 1,046,601,691 | 34,790 | – | – |
| Clydesdale Bank | 1,009,334,000 | 34,712 | 44,035,911 | 1,553 |
| TSB | 625,943,837 | 24,722 | 10,068,300 | 333 |
| The Co-operative Bank | 285,532,598 | 11,018 | 1,469,301 | 48 |
| Danske Bank (UK) | 279,180,963 | 8,581 | 1,431,473 | 50 |
| Bank of Ireland | 247,520,921 | 7,356 | 880,460 | 24 |
| AIB | 172,821,478 | 5,337 | 402,804 | 12 |
| Tide | 59,972,500 | 1,826 | 14,960,183 | 473 |
| Funding Circle | 35,410,025 | 1,078 | 1,213,639 | 33 |
| Capital on Tap | 19,200,378 | 661 | 4,700,235 | 154 |
| Arbuthnot Latham | 13,725,162 | 308 | 50,000 | 1 |
| Conister | 10,418,281 | 275 | – | – |
| Paragon Bank | 5,982,553 | 139 | 150,397 | 4 |
| GC Business Finance | 5,812,831 | 245 | 149,199 | 4 |
| Skipton Business Finance | 3,640,750 | 82 | 140,293 | 4 |
| Investec | 3,295,938 | 77 | – | – |
| Close Brothers | 2,261,011 | 102 | 137,283 | 7 |
| Total | 46,666,094,779 | 1,538,074 | 351,866,778 | 10,116 |
Oh and Do Order My New Books If Interested
My New Books – "The Journey to Getting a Bounce Back Loan Written Off" and "Bounce Back Loan Kraken Files – Volume One" – Paperback or Kindle Editions – Order Your Copy Today