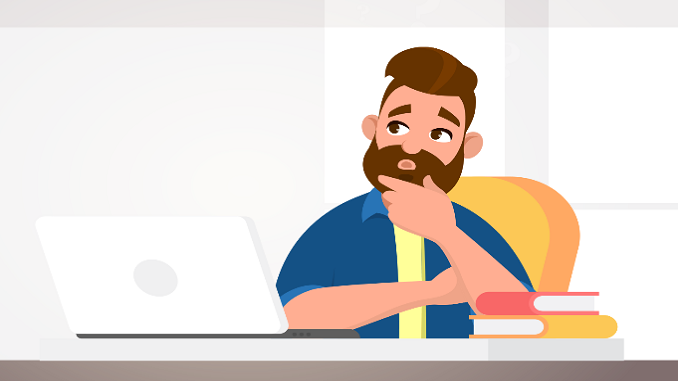 Each new day can sadly feel like Ground Hog day when you are either trying to open a business account or trying to get a Bounce Back Loan.
Keep in mind that with the number of accredited lenders accepting new customers now being just 5 of them out of 28 accredited lenders, you do face something of an uphill task trying to open an account or get a Bounce Back Loan. Problems with the scheme have been obvious since day one.
To prove that point, today I will be taking a look at some polls I ran over on my Bounce Back Loan Experience Twitter account, over the last few months, and as you will see not a lot has changed over the last five months.
Simply Opening a Business Bank Account is Difficult
I ran the following poll back on May the 16th, just twelve days into the scheme, and as you will see even then it was obvious the account opening aspect of trying to gain access to the BBL scheme was proving to be troublesome.

MP's are the people you should be turning to if you are in desperate need of assistance getting a bank account or a Bounce Back Loan, however sadly often they cannot help.
Business Owners Worries and Fears
Obviously with the current financial climate brought on solely due to the pandemic, there are a lot of worries and fears going through the minds of business owners across the UK.
Below is a poll I ran on September the 3rd asking about such fears.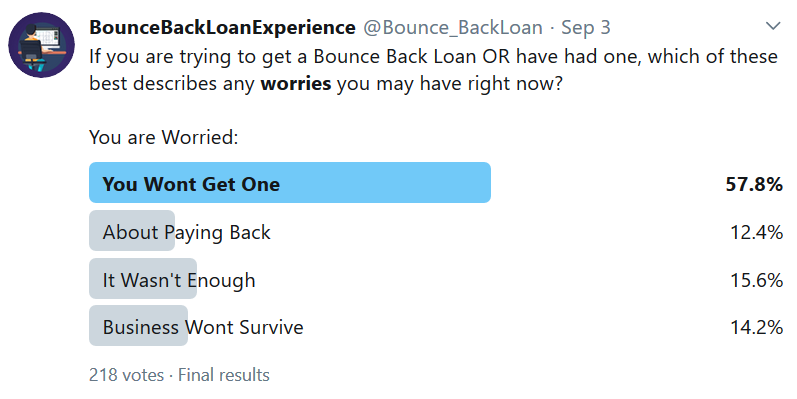 As you can see it is clear from the results simply getting a Bounce Bank Loans is playing on the minds of a lot of business owners, and there are lots of them that still have been declined the right to apply for one through no fault of their own.
Hopes for Rishi's Winter Economic Plan
In the days leading up to Rishi Sunak announcing his Winter Economic Plan, hopes were building that he would announce all manner of changes to the Bounce Back Loan scheme, which he did go on to do.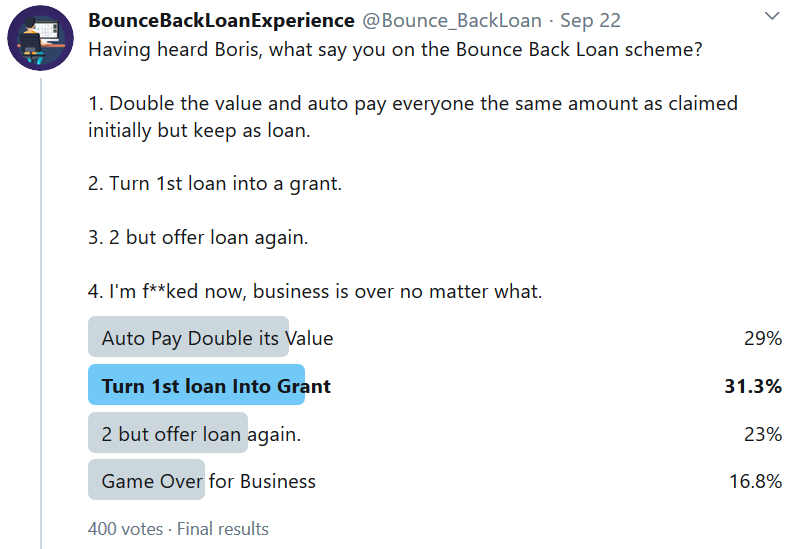 Above is a poll I ran just before Rishi made his plan public.
Average Value of a Bounce Back Loan
I found the following poll I ran on the second day of the Bounce Back Loan revealing, for as you can see the loan most business owners applied for was over £30k, and each week/month as the official figures have been released that still remains the average amount applied for and paid out.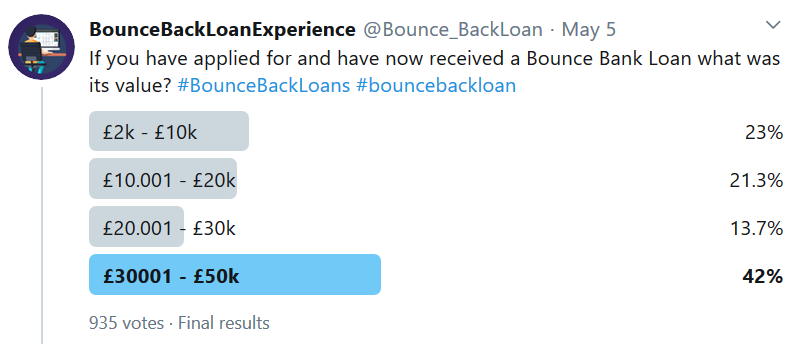 Keep in mind the clock is now ticking until the end of the scheme, so if you are leaving it late to put your application for a BBL in, you really need to think about doing so right now.
Lack of Help with a Bounce Back Loan Decline
A simple read through this website will enlighten you on the sheer number of different problems business owners are having with the Bounce Back Loan scheme and being unfairly or erroneously declined a BBL is one complain I hear regularly.

The above poll was held 10 days into the scheme, and as you can see even in the very early days there were plenty of problems being experienced by those applying for a BBL, and a streamlined way of getting help with those declines was needed, of course sadly it never came.
Metro Bank and their Unique and Ongoing BBL Problems
Even today there are many people still waiting to hear back from Metro Bank, regarding them being declined a BBL even after being approved and often having initially been paid out their loan.
Back on September the 8th after having made their online new business bank account application system live, coupled with their online BBL application system, I held a quick poll to evaluate the problems being experience via those two systems.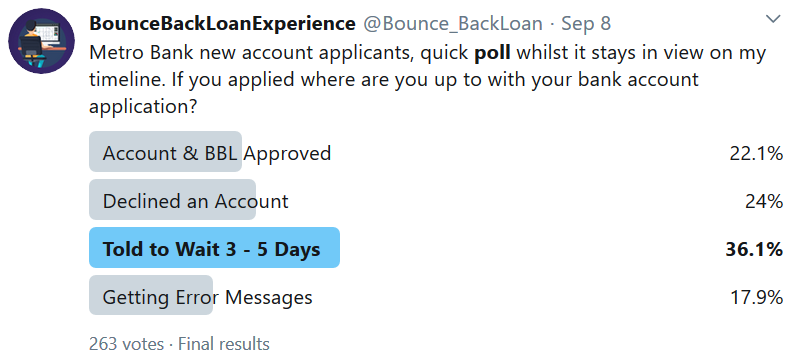 As you can see from those who saw and voted in that poll, there were certainly plenty of problems with that system, and many people are still awaiting a review of their decline or have been told their approved BBL is now a decline and they are not getting one from Metro Bank.
HSBC Feeder Accounts
The number of complaints I get about HSBC feeder accounts is huge, and the main problem with those types of accounts is that when the scheme first went live HSBC didn't have a fully working system in place to process them and approve and even issue them.

The result of the above poll show that even at the start of the scheme the number of business owners who had been able to open a feeder account was tiny, and today there are still many people waiting weeks if not months for their feeder account to be opened.
Nightmare Bounce Back Loan Experiences
It would have been obvious with hindsight to suspect all was not well with the Bounce Back Loan scheme just 8 days after it launched.
In fact, many people were having a complete nightmare trying to obtain one back in the early days, and they were happy to name and shame the banks that were causing them all manner of problems.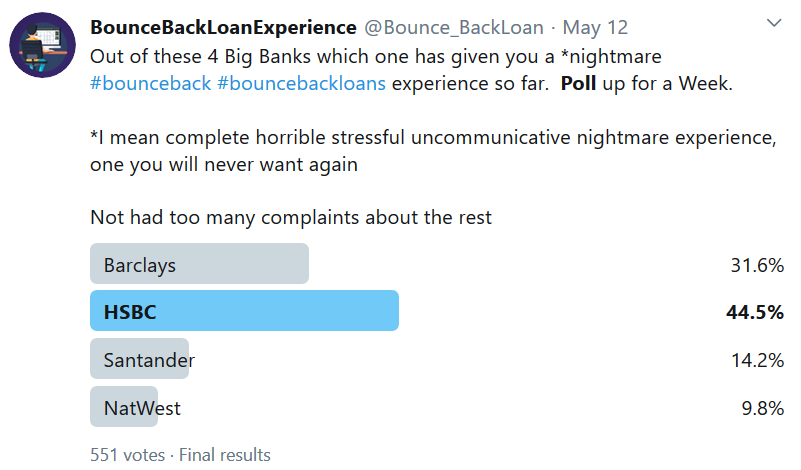 Keep in mind that way back then there were only a handful of banks that had signed up to the scheme, however the result of the above poll if held today would have a similar outcome.
Should the Government Have Issued Bounce Back Loans?
I think the following poll is quite revealing, once again I made it live in the early days of the scheme, and as you can see the results very clearly speak for themselves.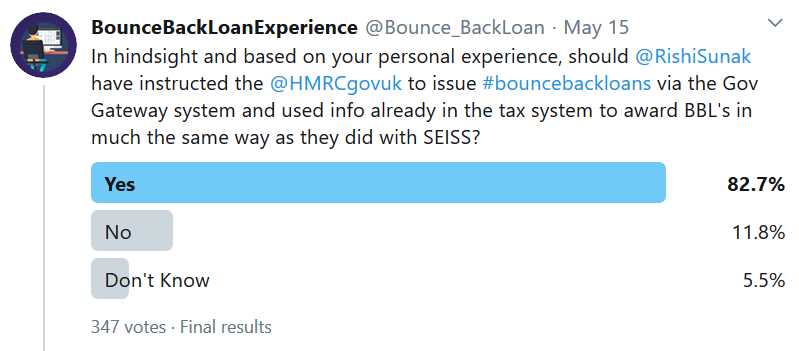 I just know those who have experienced problems and have now finally got their BBL, and those still trying to get one, would have much preferred the Government to directly issue the loans, as the banks and lenders that are part of the scheme, have made a complete hash of doing so, and continue to do so day after day.
Applying for a Bounce Back Loan
If you are new here and are looking for a list of banks that are accepting new customers then click HERE.
CEO Email Addresses
One way to get some action or some form of update from a bank when you have been waiting a long time for a BBL or bank account (including feeder and servicing accounts updates), is to contact the CEO of the bank and a full list of CEO email addresses are on this page of the website