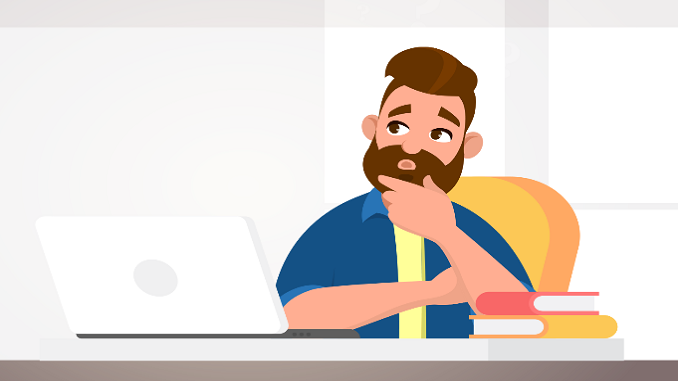 I do so hate having to say this, however unless a slew of new accredited Bounce Back Loan lenders come onboard in the next 50 days of the scheme remaining live, or every single current accredited lender opens their doors to new customers, then some business owners are going to miss out on getting a potentially business saving Bounce Back Loan.

However, that is an oh so obvious fact, and one that urgently needs urgently addressing.
The scheme so far has fired out a huge amount of cash, that being, as of the 20th September when the last set of official figures were released, some £38.02 billion which has been paid out to some 1,260,940 businesses across the UK.
Today I want to concentrate on those that are going to miss out on the scheme through no fault of their own, and look at a fast and effective way they could still benefit from the scheme, if those in power and those who can make it happen are prepared to listen and act quickly.
I Saw What the Last Lockdown Did to BBL Applicants
One thing I do want to say before I carry on, is that when the scheme was originally launched, and many business owners were experiencing problems getting a Bounce Back Loan coupled with the lockdown that was in place back then, many of them contacted me and were in a very dark place.
The following suggestion/idea needs to get out to the masses and those in a position to instigate it, for come December I do not want one single business owner to be in a similar dark place due to them having missed out on getting a Bounce Back Loan.
Therefore, please feel free to email and/or Tweet this web page to your local MP or anyone who you feel can help in my quest to make the following happen. You can use the social media icons above and below to do so.
Accredited Lenders and the Spirit of the Scheme
With twenty eight accredited lenders, and twenty four of them not allowing new customers to apply for a business account which clears the way to those new customers to then going on to apply for a Bounce Back Loan, that does of course mean the four that are accepting new customers are going to very soon become seriously overwhelmed.
Metro Bank and HSBC have recently slammed the door shut to new customers, and it may be the case Starling Bank, Clydesdale Bank, Yorkshire Bank and Barclays Bank may follow suit sooner rather than later.
In fact, there are plenty of business owners who have already tried applying with those four banks and due to various reasons, including but not limited to them having a poor credit score, have been declined a new business account with those lenders, and now have no options left to get a Bounce Back Loan.
Some may be pinning their hopes on for example being on Starling Bank's "waiting list" but that bank has made very clear they do not guarantee those on the waiting list will be invited to apply and even if they invited to apply there are no guarantees they will be approved for a Bounce Back Loan due to Starling Bank's "additional criteria" over and above the schemes standard set of rules.
Rishi Sunak Step in and Help
As it stands Rishi Sunak has proven he can, when required, step in and amend the rules of the Bounce Back Loan scheme, in fact he did that just the other day by offering repayment holidays, interest only periods and an increase of up to 10 years for repayment of a BBL.
Whilst the Government may be aghast at becoming a direct lender or much more so the lender of last resort, that is something Rishi needs to look into and offer those unable to get a Bounce Back Loan due to not being to open an account with an accredited lender.
The speed at which the scheme known as SEISS was set up, and the speed at which payments were processed and paid out by that scheme proves the Government does have at their disposal the technical ability to set up a similar scheme to allow Bounce Back Loan applicants declined the right to apply for a BBL to do so via the Government, well via HMRC.
The Bounce Back Loan scheme ends on November the 30th, and I would urge Rishi to consider using the time between now and then to set up such a scheme, and have it ready to launch on December the 1st.
Accredited Bounce Back Loan lenders that still have BBL applications to process once the scheme closes have until December the 31st to process those applications, and that is when the "Bounce Back Loan Lender of Last Resort" system I mention above should also be live until.
That way Rishi you can hold your head up high and have the peace in mind in knowing not one single business will have been denied the right to apply for and get a BBL, and of course that will ensure those business owners that have no current option of getting a Bounce Back Loan will, as per the idea behind the scheme, be guaranteed, albeit in December of getting one.
In the perfect world the "Bounce Back Loan Lender of Last Resort" idea/suggestion would of course be launched much sooner, however I do realise these things can take time to build, but those who on December the 1st have tried every lender that is part of the scheme will know they have not been excluded from something you have offered, and the Government are there to help them secure their loan.
By launching it in December that does of course give time for any potential new accredited BBL lenders to come onboard that may be currently going through the accreditation process, and those applying for an account with the last four remaining lenders will by that time know their fate so to speak as per their applications.
It will also ensure any business owner who for one reason or another is eligible for a BBL but gets declined by a lender that is currently processing their BBL or doesn't get invited to apply having been on a "BBL waiting list" will also have the peace of mind in knowing all is not lost.
In fact, upon reflection, I think it's a certainly the last four lenders will close their doors to new customers soon, as imagine the backlash if they decline someone for a new account in December and then leave that business owner with no other way of getting a BBL if my suggested "BBL Lender of Last Resort" scheme isn't there as a safety net.
Applying for a Bounce Back Loan
If you are new here and are looking for a list of banks that are accepting new customers then click HERE.
CEO Email Addresses
One way to get some action or some form of update from a bank when you have been waiting a long time for a BBL or bank account (including feeder and servicing accounts updates), is to contact the CEO of the bank and a full list of CEO email addresses are on this page of the website