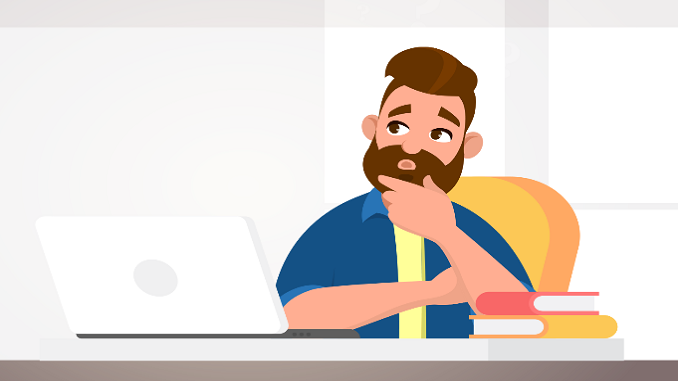 Below you will find a speech that Owen Thompson Scottish National Party MP for Midlothian gave in the Commons on July the 7th 2021, please read it through and digest the content, and what he says about BBLs being turned into a student loan type arrangement is one I am sure many people can get behind.
Here is What He Said:

I beg to move,
That this House has considered eligibility for Government support during the covid-19 outbreak.
I am grateful to have the opportunity to move the motion, but I find it genuinely hard to believe that we are having to have this debate again.
It is now 16 months since the Government should have filled the gaps on eligibility for their covid support schemes. In that time, I and countless other Members from across the House have raised the issue of the exclusion of 3 million people from Government support.
I have personally asked five oral questions, made seven speeches, submitted dozens of written questions and led three debates, yet progress has been minimal.
At the start of the pandemic, I and many others could understand the Government's argument that it was inevitable that some people would temporarily fall through the gaps during such an unprecedented time. Likewise, I accept and welcome the instances where the Government have taken constructive steps to plug the gaps.
I do not dispute that some progress has been made, so I would be grateful if the Minister does not squander his valuable time by simply listing all the things that have been done. Perhaps we could focus on where the gaps still exist.
If it is the role of the Government to protect and improve the lives and livelihoods of citizens, it is incomprehensible that 10% of the working population can be accepted as collateral damage and left to be ground down by poverty and despair by a Government who claim to be business-friendly. Instead of looking backwards at what has already been done, I want to focus on where the gaps still exist and to look ahead to what can be done to tackle the long-term effects of the Government's decision to let temporary gaps in support become a full-blown crisis of debt, poverty, and mental health.
The Minister will be well aware that over 800,000 people have been unable to access the coronavirus job retention scheme due to last year's real-time information cut-off date.
He is no doubt champing at the bit to stand up and give the Treasury a pat on the back for the decision to amend the date to November, but those affected are telling us that this does nothing to support those who missed out on furlough because of their roles as pay-as-you-earn freelancers or annually paid limited company directors.
Although the inclusion in March's Budget of the 2019-20 tax returns for calculating eligibility for the self-employed income support scheme is welcome, the Treasury's assertion that this will open eligibility to 6000,000 more self-employed people is categorically disputed by campaigners.
Likewise, the discretionary grant funds devised by the UK Government and the devolved Governments have been effective in plugging some of the gaps in places, but the eligibility criteria vary from council to council, keeping some groups excluded based on postcode alone—some because they do not have a premises, and some because they have too many employees.
The list goes on. This is something that the Treasury could fix, either by issuing clear guidance on whom councils should consider to be eligible, or by distributing its own grant scheme rather than devolving the blame.
To save the Minister a bit of time later, I am well aware of the Government's culture recovery fund, but the scheme does not do much at all to support many of my constituents who work in the supply chain—businesses in the events sector that have remained formally open but have been badly affected by the cancellation of live events.
Only 3% of the fund went to supply chain businesses in the first round. That figure did rise to 12.5% in the second round, but only because of the campaigning efforts of groups such as We Make Events. Will the Minister explain how he intends to support the supply chain businesses excluded from this fund, rather than repeat the lines that we already know?
Finally on this point, as much as the Government point to universal credit as the last resort when all else fails, the reality is quite different. ExcludedUK estimates that about 60% of the excluded have been unable to access universal credit, often because they have partners working or savings set aside for business expenditures, such as tax bills, which is natural for any self-employed person.
I hope the Minister will be grateful that we have covered what the Government have already done and that we can focus today instead on the gaps that still exist. Some gaps have certainly been filled—I have no qualms about that, and I would certainly not try to detract from it. However, the onus is now on the Government to fill the rest, and not rest on their laurels.
Plenty of solutions have been presented only to end up being dismissed for spurious reasons; they have sat on a Minister's desk while people who could have been helped languished in stress and deprivation.
For instance, proposals for a directors income support scheme were dismissed by the Treasury because of concerns about fraud and an inability to gather data on dividends, despite the scheme using the Government's own anti-fraud gold standard and avoiding dealing with dividends at all. Where there is political will, there is always a way, and the Government have displayed nothing but a lack of political will in this.
Throughout this sorry saga, the Treasury has shown that it believes that many Members, such as myself, sound like broken records and that the excluded are nuisances trying to swindle public funds. Perhaps there is a bit of projection going on. Time and again, the tone has been nothing but dismissive. The Treasury has used blatant straw-manning to paint limited company directors as fat cats and imply that the majority are actually just directors' children and spouses.
With the Prime Minister pressing on with the ditching of all restrictions with trademark recklessness, I imagine that Ministers are rubbing their hands with glee at the chance to redirect attention to reopening and simply to dismiss or brush off the excluded as yesterday's news.
However, if the Government think that the end of restrictions will make the issue go away, they are very wrong; for many of the excluded, the hardest times are still to come. The fact that many jobs and businesses have survived until now does not mean that they are in the clear. Those who have been excluded from support have relied on the loan schemes, so by tapering off support now the Government are exposing them to an unimaginable crisis of toxic debt.
In a Westminster Hall debate in November last year, I raised warnings from TheCityUK recapitalisation group that UK businesses will have £100 billion of toxic debt by 2021, with £35 billion of that related to Government schemes.
The report warned that up to 3 million jobs across the UK and 780,000 small and medium-sized enterprises are at risk. Now we are standing at the edge of that very precipice, with many having only just managed to scrape by in meeting the first repayment deadlines for coronavirus business interruption loans or bounce back loans.
How does the Treasury expect entrepreneurs to reap the benefits of an open economy when the profits of so many are simply going to go straight to repaying ever-mounting debts? How many businesses that were saved through the pandemic will fold, collapsing in debt when the health crisis is finally over? Are the Government really content with giving some companies a competitive advantage by saddling others in the same sector with debt?
As we reopen, things are more uncertain than ever for the excluded, especially with the reopening process likely to be bumpy. As long as covid is still out there, cancellations and changes of plan can create deep uncertainty.
Only last week, in my own constituency, Midlothian, a Tough Mudder event that had been planned over the space of seven months was cancelled at 6.30 pm on the night before it was due to start. While the health situation remains uncertain, there must at least be certainty in support, as well as quality decision making, which was sadly lacking in the Tough Mudder case.
The excluded are not a niche group. They are the backbone of our economy: business owners and risk takers. To take one example, the events industry demonstrates its incredible potential to build a world-beating sector that boosts both our economy and our spirits. It relies on the efforts of a diverse and highly skilled supply chain of around 1 million people.
Those people's skills should be used to boost the recovery, yet so many have taken such an economic beating that they literally cannot carry on in their current roles and sectors, with 1 million people leaving self-employment in the last year alone.
For all the Government's talk of a strong economic recovery, we have been left with a looming toxic debt crisis and the decimation of key industries and sectors. The supposedly strong shoulders of the Treasury are quite happy to shrug off millions of livelihoods, and I have not even mentioned the human cost: poverty, hunger, and a serious mental health crisis.
The Trussell Trust reports that gaps in social security have driven people to food banks and that universal credit has been totally insufficient in preventing the excluded from falling into food poverty.
Many are already been forced to sell their homes to repay CBILS and bounce back debt. Tragically, some have already taken their own lives. It speaks volumes that groups such as #ForgottenLtd have established formal links with suicide prevention charities such as the Samaritans. I really hope the Minister will join me in expressing a deep appreciation for the work that those charities do in supporting the excluded.
In conclusion, never before has a Government been so complacent about a debt crisis, a mental health crisis and a grave injustice all rolled into one. Let us talk about solutions: backdated parity of support; eligibility for support as we come out of the pandemic; support for repaying CBILs and bounce back debt; delayed repayments; or perhaps even a student loan-style repayment scheme that kicks in only past a certain threshold. Those are just ideas, but they are ideas that the Government need to look at now.
Will the Minister recognise the graveness of the crisis we are about to enter and commit to exploring solutions as a matter of urgency? Doing so will require striking a new tone with campaigning Members and groups such as ExcludedUK and We Make Events, so will the Minister agree to co-ordinate a meeting between the various excluded groups?
It is worth noting that the people who have been excluded watch these debates, and the last thing they want to hear today is another generic list of the people who have been supported. Not only is that a waste of our time, it is an insult to them, rubbing their faces in the injustice of the situation.
It is taunting to the level of trolling. I implore him to throw away the script and speak today as though he were speaking face to face with one of the excluded themselves. He should listen to their hardships and their stories and recognise the hurt that is out there, listen to those affected and commit to working constructively to resolve one of the greatest injustices of this generation.