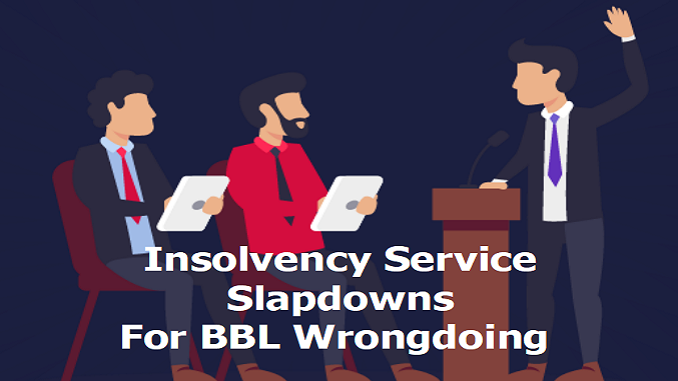 The Government has just made public the finer details of the following case as part of their continued approach to scare those who may have blagged their way to getting a Bounce Back Loan.

David Michael Godderidge (40), from Tamworth, falsely applied for £13,000 from the Bounce Back Loan scheme, intended to support businesses during the pandemic.
David Godderidge applied for his own bankruptcy in October 2021 and declared himself as a self-employed roofer.
While assessing David Godderidge's assets to make payments to his creditors, the Official Receiver uncovered in September 2020 that he had provided incorrect information to obtain a Bounce Back Loan far greater than he was entitled to.
The self-employed roofer had instructed a third party to make the loan application on his behalf using inflated turnover figures before spending the £13,000 Bounce Back Loan on gambling in just 3 weeks.
Due to the risk he posed to other creditors, the Official Receiver sought to extend David Godderidge's bankruptcy restrictions.
His bankruptcy undertaking extends his restrictions for 7 years and means he is limited to what credit he can access, and he cannot act as a company director without the permission of the court.
The Trustee in bankruptcy is assessing David Godderidge's abilities to repay the funds and will pursue if they have the means.