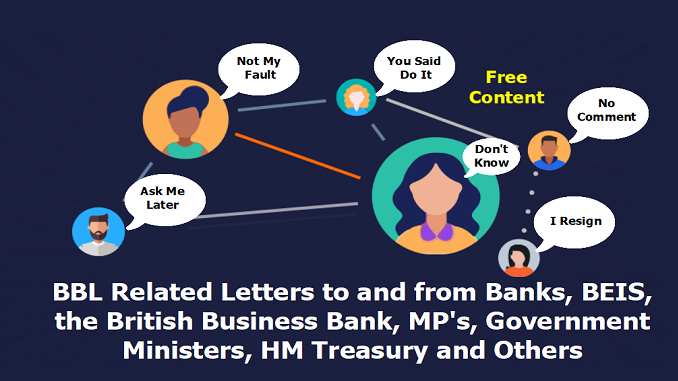 Lord Agnew sure did reveal all manner of nonsense surrounding the powers that and the Bounce Back Loan scheme recently, and word has it he hasn't finished dishing the dirt.
After his resignation as the Minister of State at the Cabinet Office and HM Treasury he has continually laid into Tom Scholar the often-shifty looking character who gets called upon to explain BBL insanity, and for reference Tom has the fancy title of Permanent Secretary at HM Treasury.
Anyway it does appear that Lord Agnew was right when he said huge numbers of BBL guarantees claims are due in the coming weeks (which have now passed), as Tom has just announced the latest tranche will have just arrived at the offices of the British Business Bank in a question put to the Treasury Committee that he has just answered.
Question
From what date could payments to lenders under the state guarantee be made?
Does the Treasury accept that significant numbers of claims under the state guarantee are likely to be made "in the next few weeks"?
Answer
Guarantee claims are submitted on a quarterly basis, with the next batch due at the end of March, and subsequent batches at the end of June, September, and December.
Guarantee claims can be submitted by lenders to the BBB once a loan enters default and the lender has demanded the full outstanding balance (default generally occurs after at least 90 days of non-payment).
As of February 2022, 3% of BBLS facilities have resulted in a guarantee claim, with a further 4% currently in default. While some of these loans may be repaid, some will translate to guarantee claims in the coming months.
Once guarantee claims are made, they are reviewed by the BBB and subjected to checks and reconciliation processes. To date, £1.6bn has been claimed by lenders under the Scheme, of which £203m has been paid by the BBB.