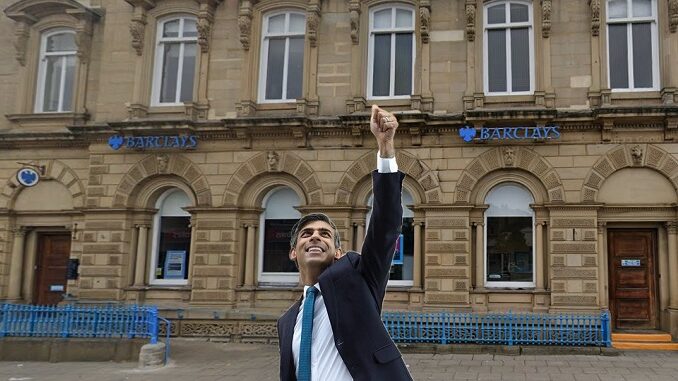 Here is a news update from the Public Sector Fraud Authority, who are giddy with excitement that their new counter fraud team saves taxpayers £311 million in first twelve months, beating target by more than £100 million.

If you pulled any stunts getting or spending a BBL, there is a very good chance you are on their radar.
Any attempt to get a Company Dissolved or Struck Off with a BBL owing will get blocked, this is what the Government told me on that >
The Government Have Just Been in Touch with Me About the Ping-Pong and Limbo-Land Many People are Experiencing with the Department for Business and Trade Blocking Strike Offs When a Company Has a Bounce Back Loan Owing – Read Their Official Response
If you over-egged your turnover to get a BBL, they know >
Since June 2021 The Government Has Been Checking Business Turnover Figures From HMRC Data With The Turnover Figures Declared on Bounce Back Loan Applications
If you need a chat, give me a bell on the BBL Helpline.
Public Sector Fraud Authority Announcement
The Public Sector Fraud Authority far exceeded its £180m target and saved taxpayers £311 million in its first year, according to its annual report published today
The savings come from counter fraud schemes designed to prevent and identify fraud across the public sector – with the Authority created by the Prime Minister when he was Chancellor in 2022
Baroness Neville-Rolfe hails the saving as a "fabulous result for taxpayers, which shows the government has the right plan to fight fraud as we take the long term decisions needed to change this country for the better."
The Public Sector Fraud Authority has saved taxpayers £311 million in its first year of operation, according to the authority's first annual report, published today to mark the start of International Fraud Awareness Week.
The savings figure compares favourably with the original target of £180 million set when the authority launched last year – meaning more money which could be spent on schools, the health service, policing and more.
These savings were identified through several activities led by the Public Sector Fraud Authority and working with other public bodies that helped prevent, identify, and recover public money lost to criminals, including:
National Fraud Initiative saved £170,000,000 by collaborating with more than 1000 public bodies to compare sets of records to identify discrepancies that exposed fraud
Covid-19 Loan Schemes Fraud Analytics Programme uses advanced tools combined with public and private sector data to identify and recoup money stolen by fraudsters during the pandemic.
The annual report shows the programme delivered respective savings of:
£99,476,014 by using government data to identify fraud in the Bounce Back Loan Scheme
£40,509,531 from loans that were repaid after the government blocked companies from being removed from the Companies Register due to outstanding loans.
Prime Minister Rishi Sunak announced the creation of the Public Sector Fraud Authority while serving as Chancellor of the Exchequer in March 2022. The authority launched just five months later in August 2022, following intensive joint working between the Cabinet Office and His Majesty's Treasury.
Since then, the authority's first annual report shows it has hired more than 30 new counter fraud experts, introduced technical counter fraud training for professionals across the public sector and established a secondee programme to share expertise between private sector businesses such as EY and Deloitte and public sector bodies such as HMRC and DWP.
The Public Sector Fraud Authority also signed a partnership with the Australian Government's Commonwealth Fraud Prevention Centre, to share best practice and facilitate secondments between the two organisations.
This month the authority launched a new artificial intelligence tool developed as part of a £4 million partnership with the tech unicorn Quantexa, which was signed in January 2023. The tool, known as the Single Network Analytics Platform, analyses millions of data points from across the public sector to identify patterns and connections that may indicate fraudulent activity. Companies House is the tool's first user and it will soon be rolled out to other public sector bodies.
Last week Baroness Neville-Rolfe chaired the authority's first roundtable with leaders from 12 industry bodies, private businesses and law enforcement agencies, illustrating the government's continued commitment to learn from and collaborate with experts outside government.
Baroness Neville-Rolfe DBE CMG, Minister for the Cabinet Office, said:
The £311 million saving is a fabulous result for taxpayers, which shows the government has the right plan to fight fraud as we take the long-term decisions needed to change this country for the better. Every pound stolen by fraudsters is one pound less spent on vital public services, such as schools or hospitals or on reducing the burden of tax.
In the past year, we've transformed the government's approach to public sector fraud. We're training new experts across government and giving them the skills they need to prevent fraud from happening in the first place.
When fraud does occur, we've partnered with the private sector to use the very latest technology to identify criminal networks and recover public money. It is exciting to be rolling out our new fraud busting AI tool in partnership with Quantexa.
But there's more work to do. Last week I sat down with industry bosses to discuss further action we can take to reduce the money lost to criminals. By forming partnerships, both within government and across the private sector, we will remain prepared for the ever-changing threat posed by fraudsters.
Mark Cheeseman OBE, Chief Executive of the Public Sector Fraud Authority, said:
The strength of our performance this year shows the depth of our commitment to transform the fight against criminals defrauding public money.
Over the past twelve months we've stepped up the government's use of AI in counter fraud, launched new training courses to upskill public servants, and signed partnerships with businesses to share best practice between the public and private sector.
All this work is a sure foundation we can build on in the years ahead, as we begin to roll out more tools and programmes across the public sector.