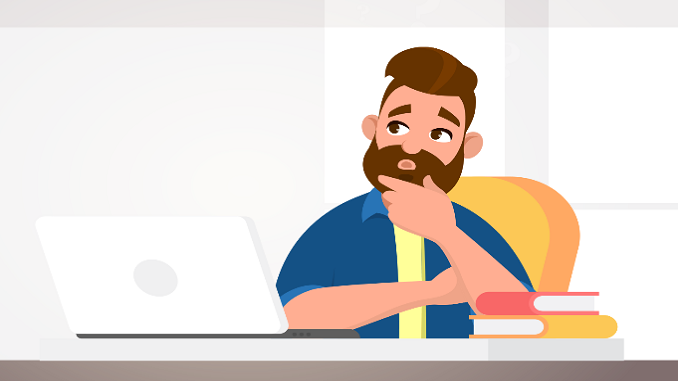 URGENT UPDATE

Lloyd's have had their knuckles rapped and are about to change their BBL scheme.
Metro Bank have taken the bold step of re-opening their online bank account opening system, and when you couple that with their state of the art Bounce Back Loan application system, it is a dream come true of for many businessmen and businesswomen eager to get a BBL.
When Metro Bank first launched they did have both systems operational online, and apart from one or two small glitches they worked like a dream, but as they became overwhelmed they switched off their new account online application and required people to book an appointment to visit one of their branches to open an account.
However, you can now apply online again, and if all goes well you will be instantly approved for a new account, and supplied with the sort code and account number of your new business account, and can then instantly apply for a BBL.
Having told everyone, the good news yesterday morning on my Twitter feed, I am glad to report I received a steady stream of messages and tweets from those who managed to open and account then get approved for a BBL.
Their system really is state of the art, as it was back when they originally launched, those with a long memory will remember.
What may happen if they get busy, is an online virtual queue or waiting system kicks in, which is fair and is not in any way biased, i.e. you wait your turn. That allows for everyone to be given a chance to apply.
The above is backed up by my Twitter stats and a DM I received from a follower:
Tweet Stats after one hour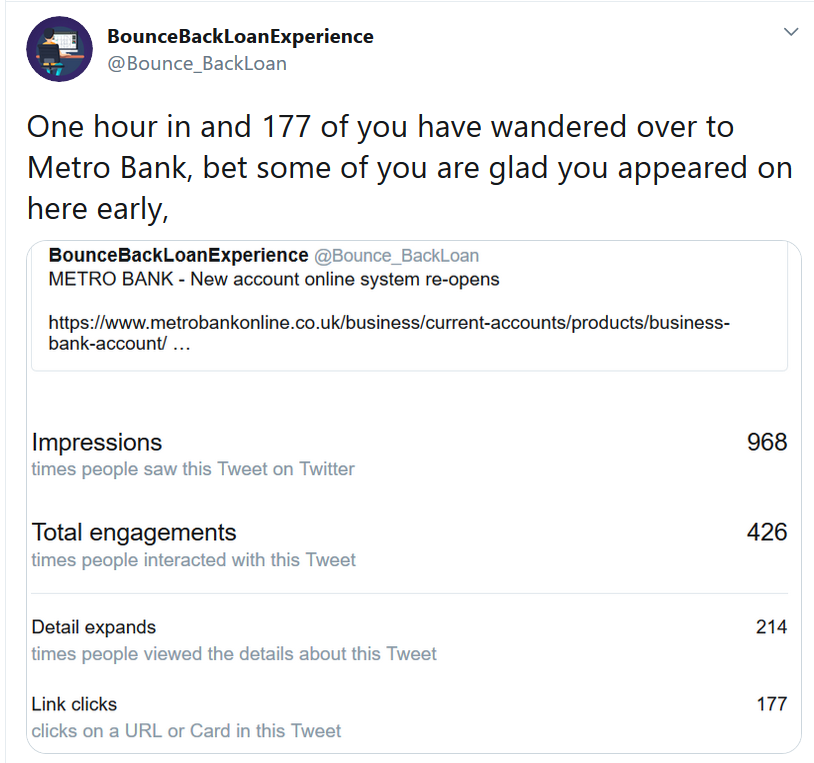 DM'ers experience:

The above will give you an idea of just how many applications their system can handle.
To apply for an account with metro bank click here
If you are then given an account and the details (sort code and account number) then simply apply for a BBL by filling out the Metro Bank application form here. Payment is usually within 24 hours by the way.
Be aware these are some likely outcomes if you do apply:
1 You are approved and if so, all is well. Just then apply for a BBL as above.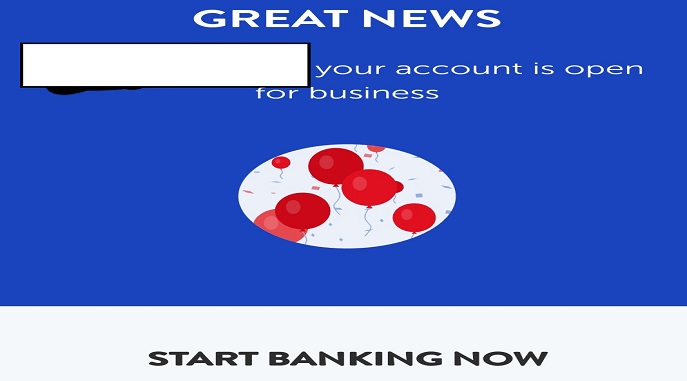 2 They may need a few more days to check over your application. If so, a message will be displayed on the screen once you apply for a new account.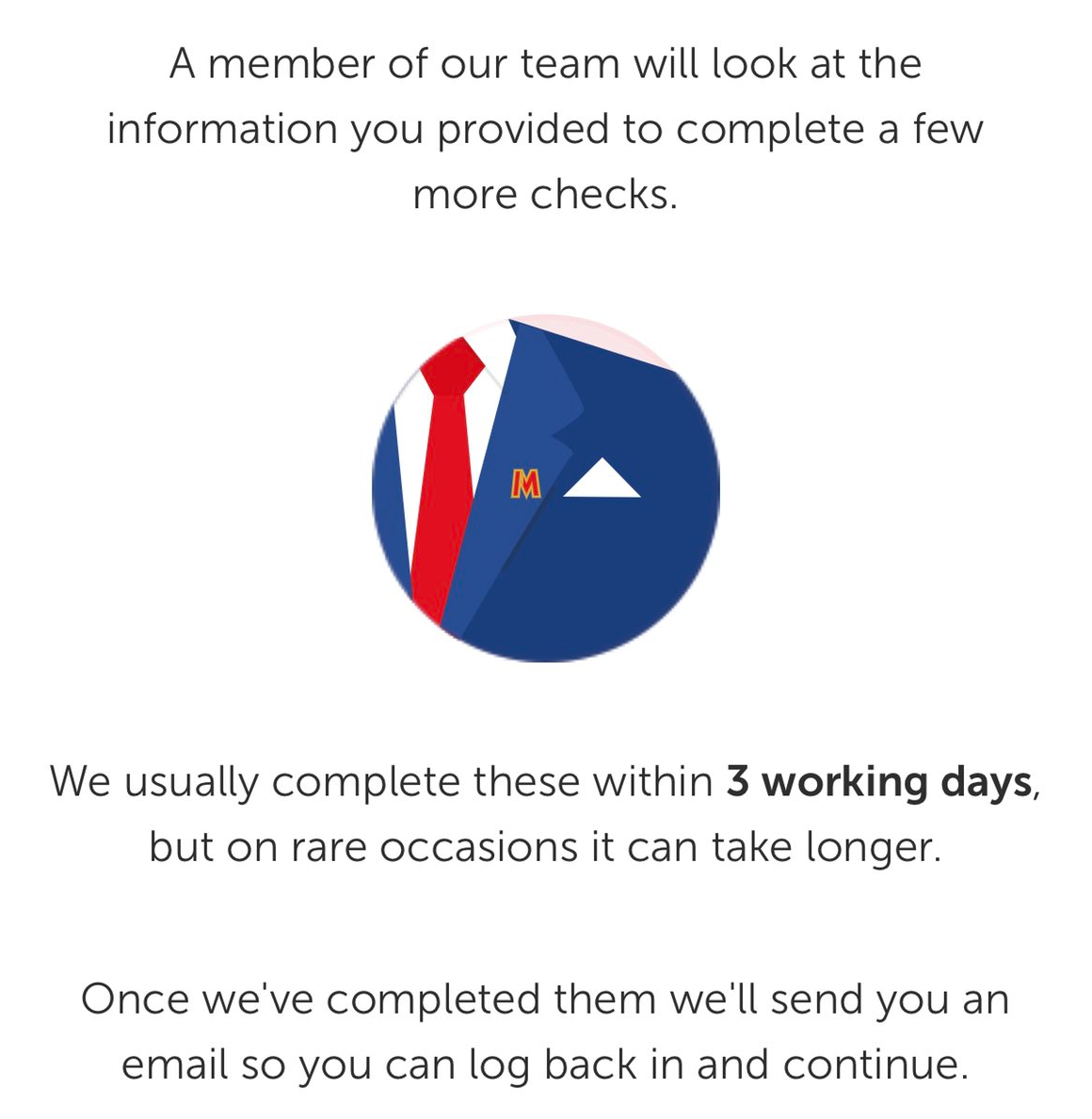 Another possible message will be displayed: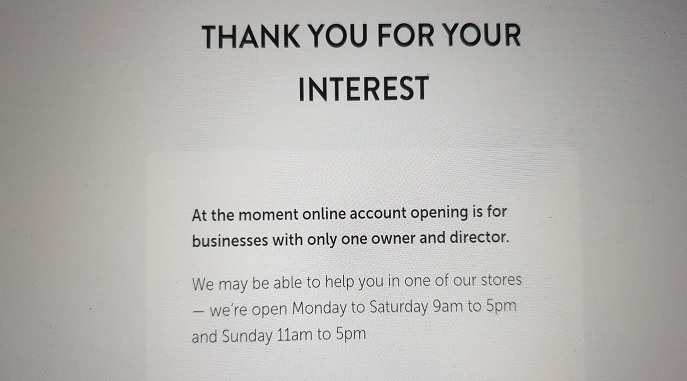 3 You may be declined
4 You may get approved but get the "white screen" when approved, meaning you cannot see the message on screen telling you what to do next, this is a well known glitch and you will need to contact them so their I.T. team can sort it out for you. (see image below):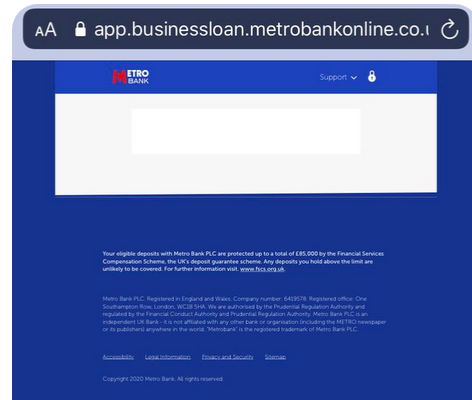 Conister
Oh, as for Conister, they did approve some people and paid them out yesterday, however I am not dwelling on them any more they have proven to make mistake after mistake and have even been declining people after approving them. I told them what to do, they ignored my advice and as such they are in the mess they are now.
Applying for a Bounce Back Loan
If you are new here and are looking for a list of banks that are accepting new customers then click HERE.