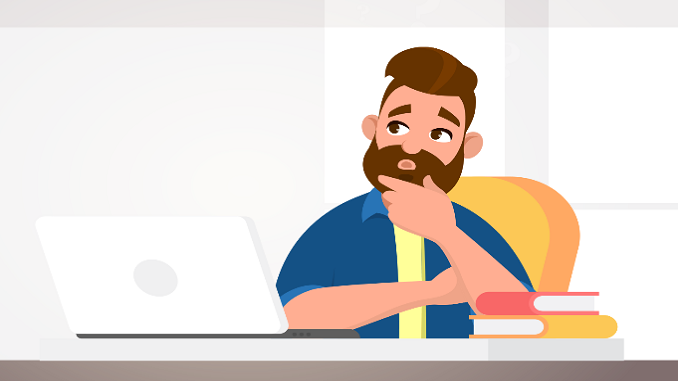 Well the saga that is Conister, the latest British Business Bank accredited Bounce Back Loan lender continued yesterday. During the day I received a small number of messages from people that had finally been approved for a BBL from that lender.

However, if you have been following the daily updates for the past few days you will know Conister have, since they became accredited, been making mistake after mistake, and Friday was no different.
As the clock ticked down to end of business, a mass email was sent out to those that had applied: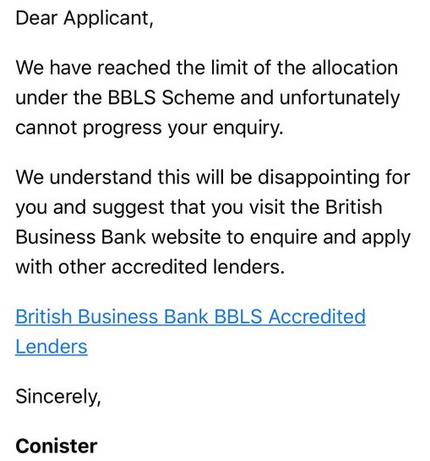 Sadly, that mass email was sent out to both those who had applied for a BBL with Conister including those that had applied but had also been approved by Conister.
A few people did manage to contact Conister before they all went home for the day, to be told, different stories, including if you are approved ignore the email, if you had applied but haven't received a declined email you may sill be in with a chance of getting a BBL from them.
However, sending out such a mass email either by accident or not, has caused no end of stress to everyone who had applied and will do all over the weekend. So, unfortunately a long and somewhat stressful wait will have to be endured by those who received that email over the weekend until we find out what is going on.
I have seen over the last four months, many other banks send out mass decline emails late on Friday which has caused untold stress to BBL applicants, those banks being Starling Bank, NatWest and Santander.
I have repeatedly told the British Business Bank this was an accident waiting to happen, and asked my followers to retweet yesterdays news story to their MP's in the hope they could jump in and speak to the BBB and get them to do what it takes to stop never ending errors that Conister have been making which has, without a shadow of a doubt been causing applicants untold stress and anxiety.
To those MP's who jumped to action and have been emailing the British Business Bank to demand answers, thank you, and to the ones, and I know who you are, who sent smug arrogant emails to their constituents who were pleading for help, saying there isn't a problem, shame on you, you are part of the problem.
But as has become normal, the British Business Bank buried their heads in the sand and the result is many people are going to have a very bad weekend, stressed out and worried.
Conister Bosses Hang Your Heads in Shame
"Generations of trust since 1935", sadly Douglas Grant, there are many British small business men and women who have now lost all trust in you and your bank, for the many, many, many reasons mentioned in the last few daily news updates on this website, time to resign?
To the bosses at Conister, and the CEO of the British Business Bank, and the MP's who think their isn't a problem, this is the reality of what the chaotic way Conister have been running their BBL operation, you will sleep well this weekend, these applicants wont:
Just a tiny selection of the 100's of tweets and messages I have received from those caught up in the never ending saga.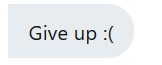 One final one that came in this morning, after the "we've run out of money" email, sadly one confirmed business closure. This breaks my heart, and to those Conister employees making mistake after mistake, look this is what they have resulted in.

Oh, and to HM Treasury, take the following tweet down, it hasn't aged well.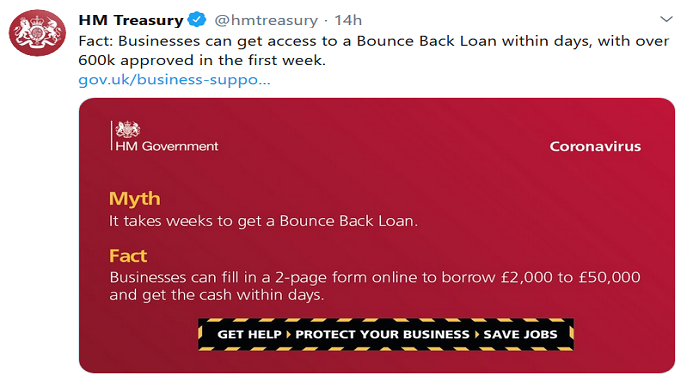 Applying for a Bounce Back Loan
If you are new here and are looking for a list of banks that are accepting new customers then click HERE.