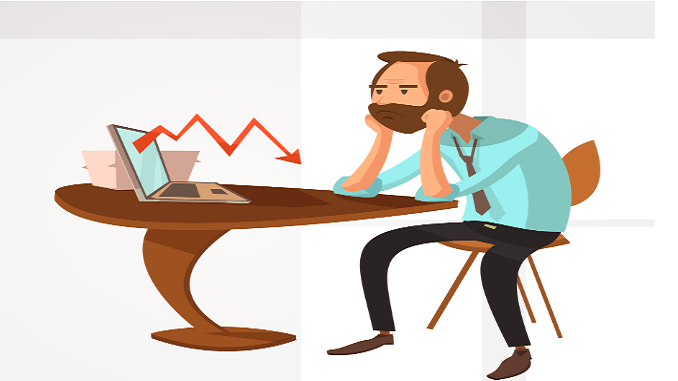 Unfortunately, the Recovery Loan Scheme has been exposed for what it is, and that is a scheme that is NOT aimed at small business owners.
As more and more accredited lenders are announced, the hurdles that they are collectively putting into place to stop SMEs applying or decline them for one of those loans are becoming obvious to everyone.
Below you will find the current list of "Term Loan" Lenders that are part of the scheme, along with a link to one of my Premium Articles in which you will find an overview of those hurdles, bizarre unique lender rules and/or added criteria and anything else that needs bringing to your attention.
Urgent Warning to Recovery Loan Applicants
Be aware that due to a law passed during "Dodgy Dave's" term as Prime Minister, and with the backing and insistence it appears of the Lib Dems, a law was introduced which will force some of the first set of accredited lenders to ask you, once they decline your application for a Recovery Loan, if would you like your details passed over to a Government Approved Finance Portal.
Obviously, you will be gutted that you have been declined, and in that vulnerable state you may give them permission to pass your details over, but if you do be prepared to be badgered at all hours of the day by what are clearly money hungry "loan sharks" who will try to get you a business loan with horrendous interest rates, and terms and conditions that are not in any way shape or form like the Recovery Loan Scheme terms.
Here is One of Many Messages I Have Received About This: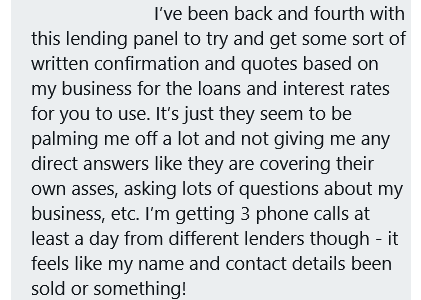 You can read about that HERE> Urgent Warning Recovery Loan Applicants – HM Government Scheme Designed to Farm You Off to High Interest Rate Lenders When Declined
The scheme itself does have several other options that can be taken by business owners:
List of Current Accredited Recovery Loan Lenders
| Lender | Feedback |
| --- | --- |
| Aldermore | Specialist Lender – Unlocking cash from unpaid invoices to financing equipment |
| Arbuthnot Latham | Arbuthnot Latham Happy for Low Turnover Businesses to Guarantee Their Recovery Loans with their Taxes But Won't Give Them a Loan |
| Bank of Scotland | Bank of Scotland Follow Lloyds Bank in the Design of Their Recovery Loan Facility |
| Barclays | The Tricks Barclays are Pulling, You Guessed it, With the Approval of the British Business Bank to NOT Let You Apply for a Recovery Loan |
| Clydesdale Bank | Clydesdale Bank Takes the "Easy" Option (for them) When it Comes to Offering Recovery Loans |
| Danske Bank | Danske Bank Pulling the Usual "We Are Overwhelmed" Excuse Used During the BBL Scheme to Put Off New Customers After a Recovery Loan |
| HSBC | HSBC Have Rejected so Many Recovery Loan Applicants Already They Should Apply for a Listing in the Guinness Book of Records |
| Lloyds Bank | Lloyds Bank Turn from King of the Castle into the Dirty Rascal with Recovery Loans |
| Natwest | NatWest Admit the Government Guarantee Fee They Pay May Not Reduce the Cost of a Recovery Loan for Applicants, Which Is Puzzling As That Fee is Negligible |
| Oaknorth Bank | Oak North Where Ex-Chancellor Philip Hammond Works Tosses Aside Like a Used Tissue SME's After a Recovery Loan of Less Than £500k |
| Paragon | Funding is dedicated to supporting UK businesses investing in assets. does not offer cashflow loans under RLS |
| Santander | British Business Bank Allow Santander to Only Offer Recovery Loans to Their High Risk Corporate Clients So UK Taxpayers Take Most of the Risk |
| Secure Trust | Provides a collections and recovery service for clients across the UK. This includes debt purchase, tracing, commercial collections, and litigation. |
| Skipton Business Finance | Skipton Only Offers a Recovery Loan Alongside Their Invoice Finance Facility That Takes a Cut of the Value of the Invoices You Send Your Customers |
| RBS | Royal Bank of Scotland (RBS) Recovery Loan Facility Designed to Reject as Many SMEs As Possible |
| Ulster Bank | The Chances of You Getting a Recovery Loan with Ulster Bank Are as Low as With All Other Banks |
| Yorkshire Bank | Expect All Manner of Delays and Hoops to Jump Through if You Want to Apply for a Recovery Loan with Yorkshire Bank |
| Adam and Company | Private Bank – "High Value Clients" |
| Coutts | High Value Clients |
| Triodos Bank | Triodos Bank May Reject Your Recovery Loan Application If Your Customers Can Drink, Smoke, Gamble or Watch Porn In or On Your Premises |
| Metro Bank | Metro Bank Joins the Recovery Loan Party But Be Warned I Seriously Doubt They Will Be Approving Many of Them |
| Atom Bank | Atom Bank Accredited for Recovery Loans, Only Via Brokers Most of Whom British Business Bank Cavorted with and Showed them How to Earn Huge Fees! |
| Cynergy Bank | Cynergy Bank Now Accredited to Offer Recovery Loans, But You Will Need a Property and Emails Bounce Back When You Contact Them |
| Investec | Investec Now Accredited to Offer Recovery Loans and Would You Believe Andrew Mitchell MP ("Plebgate") is a Senior Advisor Earning £12k a Year for Two Days Work |
| Close Brothers | Close Brothers Offering Recovery Loans Alongside Their Invoice Facility |
| BCRS Business Loans | Regional Lender BCRS Business Loans Accredited to Offer Recovery Loans But Expect to Pay Some Hefty Interest and Only West Midlands Based Businesses Can Apply |
| Funding Circle | Funding Circle Offering Recovery Loans with Rates from 4.3% to 12.1% But They Will Try and Get You a Standard Business Loan On "Better Terms" First |
| GC Business Finance | GC Business Finance Becomes the 31st Recovery Loan Lender, One More Than the Bounce Back Loan Scheme, So Many Lenders Yet Few Are Getting Those New Loans |
| Starling Bank | Starling Bank Now Accredited As a Recovery Loan Lender But Sole Traders Cannot Apply and They Hit You With A Scandalous Money Grabbing 4% Arrangement Fee |
| Enterprise Answers | Regional Lender Enterprise Answers Now Accredited to Offer Recovery Loans to Lancashire, Cumbria, and Yorkshire Dales Based Businesses |
| Tower Leasing | Tower Leasing Throw Their Hat in the Ring and are Now Accredited as a Recovery Loan Lender |
| Compass Business Loans | New Recovery Loan Lender Compass Business Finance Say They Will Work with You to Provide the Best Funding Solutions at the Most Competitive Rates |
| DLS Business Finance | DLS Business Finance Accredited for Recovery Loans, aimed at Scotland Based SMEs They Are a Not for Profit Lender Who Offer Face to Face Support to Applicants |
| Shire Leasing | New Recovery Loan Lender Shire Leasing Offers Asset Finance Including Sale and Leaseback/Sale and HP Back and Loans over 3 to 5 Years as Part of that Scheme |
| First Enterprise | First Enterprise the East and Southeast Midlands Regional Lenders Now Accredited to Offer Recovery Loans |
You are strongly advised to think long and hard about making use of the Recovery Loan Scheme and seek professional financial/legal advice if you are thinking about doing so.