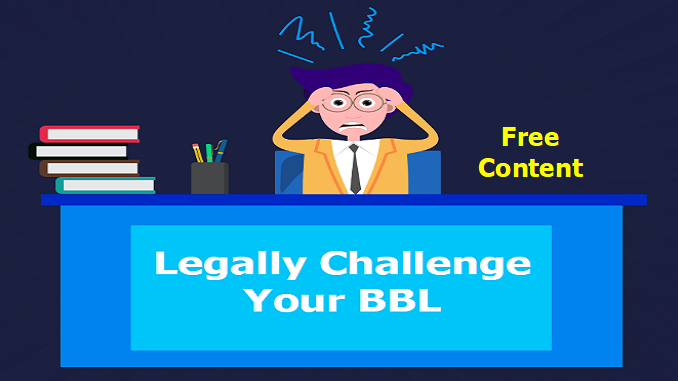 It was good to have a catch-up last night with both Wasif and James from the Back British Business legal team, and as usual they did not hold back in giving some out some golden nuggets in their latest update on how they are getting on with challenging Bounce Back Loans.

If you missed their webinar, then fear not I did ask them if it was recorded, and they told me it was and as such with any luck they will have it loaded up soon for those of you who couldn't watch it last night.
As for any new information, well they say they have had communication back from half a dozen or so banks that their clients are challenging their Bounce Back Loans with, and they (the banks) appear to be all singing from the same hymn book, which is interesting.
Whether they are all colluding to fire out identical or similar responses, I am sure that will all come out in the wash, and if so they will face the consequences for any collusion.
As such, with the banks behaving in the way they are the cases are now in the hands of the Financial Ombudsman Service (FOS), and Wasif mentioned it will be around the end of February they should start to get some meaningful responses from the FOS.
One quite interesting thing that they did point out, that I and many people who have been contacting me seem to have realised, is that enforcement action appears to be non-existent.
In as much as BBL lenders are sending out letter/texts or even phoning up those who are in arrears with their Bounce Back Loan repayments but are not enforcing them.
They put out a call for anyone who has had enforcement action taken out against them to get in touch, but as it stands no one has reported it to them.
I will await them putting up the video of their webinar, as I was frantically scribbling down notes, but I feel its best if you hear it from their own mouths, especially the Easter Egg about a special FCA "Back British Business" Unit that has been set up, I am sure that is what they said, oh what fun!
Anyway they will update things from their end soon, so stay tuned its getting interesting now.