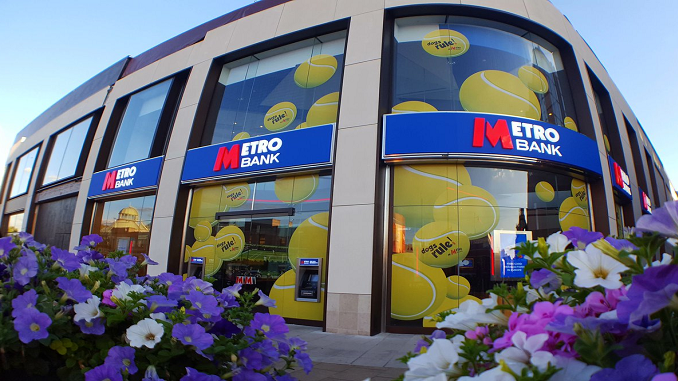 Hi. Firstly thank you. Your twitter handle has helped and is helping so many people.

Second. Re Metro Bank. I have just had this email from the COO confirming what was said earlier this evening before launch. Full copy of the text is below.
I hope you don't mind me reaching out but your email has been forwarded to myself as I am directly working on our effort to provide Bounce Back Loans to our customers.
We will be publishing an update on our website over the next 24 hours, but to give you some direct context:
Bounce Back Loans first launched on 4 May – initially with select bigger banks who were involved in its planning and design. Metro, alongside many other smaller banks, was not given immediate accreditation to offer these loans.
However, our team set to work on the day we received the details, and we've worked around the clock ever since. For us to launch our Bounce Back Loans, there are two fundamental things that need to happen. Firstly, we need to be accredited as a lender by the British Business Bank – and, subject to us returning final agreements, this has now been completed.
Secondly, we need to have the right facilities and services in place to give our customers the experience we pride ourselves on providing. In a nutshell, this means being able to:
provide an online application that's quick and easy to complete
make quick lending decisions, with appropriate checks including fraud
send the money within days
offer help and guidance for customers with questions.
It sounds straightforward, but we need to make sure the process runs smoothly for our customers. That's why we're building a brand new online lending platform from scratch especially for Bounce Back Loans – and we are well into our testing cycle as part of that development. When we launch, and we very much hope to be able to do so from early next week, customers will be able to apply for a loan and, if approved, have the funds in their account within 48 hours.
We recognise the stresses that many businesses are under right now, including your own, and I can assure you we are doing everything we can to provide you with access to the new government scheme as quickly as possible. Hopefully this email goes some way to providing you with a degree of reassurance that we are on the right track and hope to be able to help you directly from next week.
Update: They have now gone live and most people have reported a very positive experience with the Metro Bank Bounce Bank Loan process.