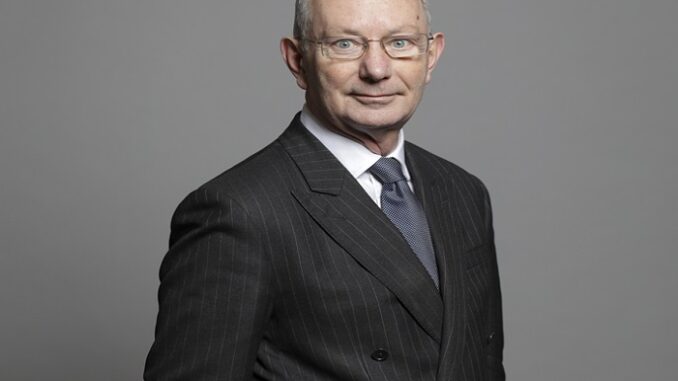 Today I will be naming many Members of the House of Lords that have financial links with each of the accredited lenders that are part of the many Government back loan schemes. I will also be naming others that have direct links with the British Business Bank and other organisations associated with those schemes that may raise an eyebrow.
Being Members of the House of Lords, they could have stood up and demanded changes when any of the CBILS, CLBILS, BBLs and now the Recovery Loan Scheme lenders they were associated with pulled any of the stunts I will also be highlighting below.
I will start by listing the banks/lenders, and other organisations that were linked to those schemes and any related problems SMEs experienced with them and will then list the Lords and the occasional Baroness, Earl and Duke with links to those banks/lenders and organisations.
Feel free to look through this entire list, and ask yourself why for example Philip Hammond (Lord Hammond of Runnymede) the ex-Chancellor of the Exchequer has not "advised" Oak North to lower their £500,000 minimum Recovery Loan Scheme lending requirement to a much lower amount, so many of the small business owners he said, when Chancellor, he cares so much about, could apply for one of those loans with that bank at which he is a Non-executive Director. This is what he said when Chancellor:

"Problematic Lenders"
Many of the Members of the House of Lords listed below have a financial interest (or did) in the following banks/lenders that were part of the Bounce Back Loan and/or CBILS, CLBILS and/or now the Recovery Loan Scheme.
For some context here are those banks/lenders listed below along with just a few of the many "stunts" they pulled during the lifetime of some of those schemes, and any additional information.
Lloyds Bank – Did not open up to new customers
Metro Bank – Approved then declined BBL applicants (snatched back funds too)
Barclays Bank – Made up non existent rules and slammed the door on new customers.
Oak North – Recovery Loan Lender with £500,000 minimum loan requirement.
Santander – Never opened up to new customers.
Close Brothers – Only offered Bounce Back Loans to their own customers
NatWest – Closed customers accounts often snatching back Bounce Back Loans
Other Bank/Lenders and Businesses Mentioned Below
Goldman Sachs – Invested in Starling Bank
Ferrari NV – The car that many journalists said many BBL recipients bought with their money
Atom Bank – CBILS lender, never offered Bounce Back Loans
Secure Trust Bank – One of the first Recovery Loan Lenders accredited
Banking Competition Remedies Ltd
Established to oversee delivery of Alternative Remedies Package designed by HM Treasury and agreed with European Commission in respect of Royal Bank of Scotland's outstanding commitment under its State Aid obligations.
Tide was awarded £25m from BCR. Tide were a Bounce Back Loan Lender that ran out of money, let 10,000's of their customers down for one of those loans and all along remained accredited even when they ran out of money by the British Business Bank.
KPMG
KPMG Commissioned by the British Business Bank to Audit some Bounce Back Loan Lenders.
British Business Bank
Currently under investigation as part of the National Audit Office investigation into the Greensill affair.
Lord Agnew of Oulton
Shareholdings:
Close Brothers Group plc
Lord Blackwell
Directorships:
Non-executive Chairman, Lloyds Banking Group plc and its subsidiaries: Lloyds Bank plc; HBOS plc; Bank of Scotland plc (interest ceased 1 January 2021)
Shareholdings:
Lloyds Banking Group plc
Lords Bridges of Headley
Remunerated employment, office, profession etc:
Senior Adviser to the Group Executive Chairman, Banco Santander
Member:
KPMG
Shareholdings
Banco Santander SA
Lord Burns
Remunerated employment, office, profession etc:
Senior Adviser, Banco Santander SA
Lord Cromwell
Directorships:
Executive Chair, Banking Competition Remedies Ltd (established to oversee delivery of Alternative Remedies Package designed by HM Treasury and agreed with European Commission in respect of Royal Bank of Scotland's outstanding commitment under its State Aid obligations) (interest ceased 30 Sept 2020)
Shareholdings:
HSBC Holdings plc
Lords Evans of Weardale
Shareholdings:
HSBC Holdings plc (interest ceased 1 September 2020)
Lord Farmer
Shareholdings:
Lloyds Banking Group plc
Royal Bank of Scotland Group plc
Barclay's plc
Lord Flight
Shareholdings:
Metro Bank plc
Lord Forsyth of Drumlean
Directorships:
Chairman and non-executive Director, Secure Trust Bank plc
Shareholdings:
Secure Trust Bank plc
Baroness Fritchie
Non-financial interests:
Chair, Lloyds Bank Foundation
Member of Stakeholder Panel on Responsible Business, Lloyds Bank Group (interest ceased 1 September 2020)
Lord Gadhia
Remunerated employment, office, profession etc:
Lloyds Banking Group plc
Barclay's plc
HSBC Holdings plc
Lord Glendonbrook
Shareholdings:
Royal Bank of Scotland Group plc
HSBC Hldgs plc ord $0.50
Lloyds Banking Group plc
Barclays Bank Structured Products 0% Warrant-Linked Securities 2021
HSBC Bank Structured Products 0% Equity-Linked Securities 2021
Barclays 1-5 Yr Gilt (fixed interest)
Royal Bk Scot Grp Ord Gbp0.25 (bank)
Lord Grabiner
Directorships:
Non-executive Director, Goldman Sachs International
Non-executive Director, Goldman Sachs International Bank
Shareholdings:
HSBC plc (interest ceased 6 April 2021)
Lord Hammond of Runnymede
Directorships:
Non-executive Director, Oak North International (UK) Ltd
Lord Hayward
Shareholdings:
HSBC plc
Lord Hodgson of Astley Abbotts
Shareholdings:
Lloyds Banking Group plc
Lord Kerr of Kinlochard
Shareholdings:
HSBC plc
Lord Lang of Monkton
Shareholdings:
Lloyds Bank plc (interest ceased 4 September 2020)
Lord Leigh of Hurley
Shareholdings
Lloyds Banking Group plc (interest ceased 14 August 2020)
Metro Bank plc (interest ceased 14 August 2020)
Lord Levene of Portsoken
Shareholdings:
Goldman Sachs
Ferrari NV
Earl of Lindsay
Remunerated employment, office, profession etc:
Independent Chair, Clear Bank Tide Business Banking Grant Implementation Steering Committee
Lord Lupton
Directorships:
Non-executive Director, Lloyds Banking Group plc
Chairman, Lloyds Bank Corporate Markets plc
Non-executive Director, Lloyds Bank plc
Non-executive Director, Bank of Scotland plc
Non-executive Director, HBOS plc
Shareholdings:
Royal Bank of Scotland plc
Lloyds Banking Group plc
Lord Mance
Shareholdings:
HSBC Holdings plc
Lloyds Banking Group plc
Lord Marland
Shareholdings:
Lloyds TSB
Lord Maude of Horsham
Remunerated employment, office, profession etc:
Member of Advisory Board, Oak North Bank
Lord Nash
Shareholdings:
Lloyds Bank plc
Baroness Neville-Rolfe
Directorships:
Non-executive Director, Secure Trust Bank plc
Baroness Noakes
Directorships:
Director, NatWest Group plc (formerly Royal Bank of Scotland Group plc) (interest ceased 31 July 2020)
Shareholdings:
HSBC Holdings plc
NatWest Group plc
Lloyds Banking Group plc
Lord O'Neill of Gatley
Shareholdings
Goldman Sachs Group Inc
Tide Holdings Limited
Atom Bank plc
Lord Pattern
Shareholdings:
HSBC plc
Lord Ponsonby of Shulbrede
Shareholdings
Barclay's plc
Lloyds Banking Group plc
Lord Smith of Kelvin
Directorships
Chairman, British Business Bank plc (the member is also a Director of the following associated companies: British Business Finance Ltd and British Business Financial Services Ltd)
Lord Stern of Brentford
Remunerated employment, office, profession etc:
Climate Advisor, The Royal Bank of Scotland/NatWest group
Lord Suri
Shareholdings:
Lloyds Banking Group plc
Lord Turner of Ecchinswell
Remunerated employment, office, profession etc:
Adviser to the Board, Oak North
Lord Waldegrave of North Hill
Non-financial interests
Director and Trustee, Coutts Foundation
Duke of Wellington
Shareholdings
Lloyds Bank plc (interest ceased 21 July 2020)