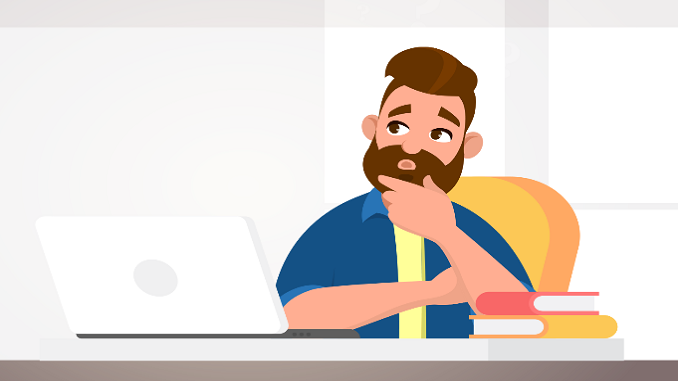 The Bounce Back Loan scheme will come to a close on March the 31st 2021, and as such that will be the day when the curtain finally comes down on that Government Guaranteed Loan Scheme.
However, it is blatantly obvious that many SME's are going to struggle to pay back those loans, having been forced to suspend their business operation time and time again due to repeated lockdowns.
Even with the Pay As Your Grow options available, many will still face all manner of problems being able to repay those loans when they are due, much more so those who took out a loan back in May of last year as repayments are due in the next few months.
A recent quick poll I ran on Twitter shows just what percentage of people with a Bounce Back Loan are faced with the options given in that poll, which does make for grim reading: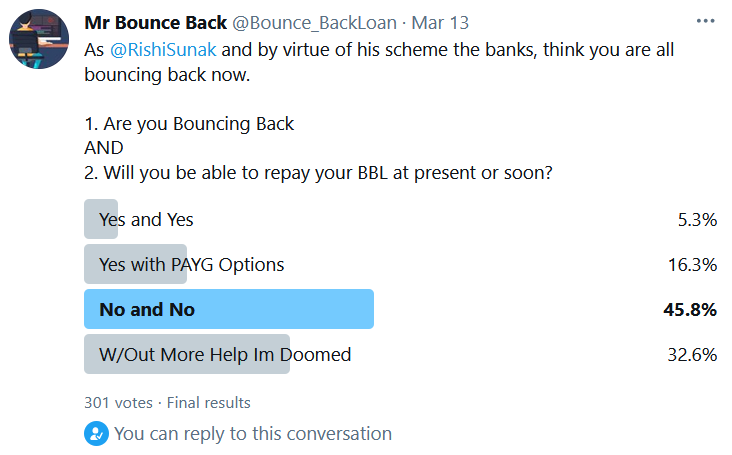 To allow you to get your voices heard, and to ensure comments get seen and do not get lost/buried on my Twitter timeline I have opened up comments on this post, and as such if you want to say anything about the BBL scheme and your repayment options then feel free to do so below.
Be aware I will be adding more posts that you can comment on moving forward, for defaults are going to be something many of you are worrying about, and many of you will be waiting to see how those are being handled, and the same with the Recovery Loan Scheme too.
There is no need to fill in a website URL or your email, and you can of course make up a name to keep your comments (but DO leave a name of some sort), feedback, and suggestions anonymous.
*There will be a short delay in your comments/feedback/suggestions going live to allow me to delete any spam, or comments made by nutjobs and/or lunatics etc!