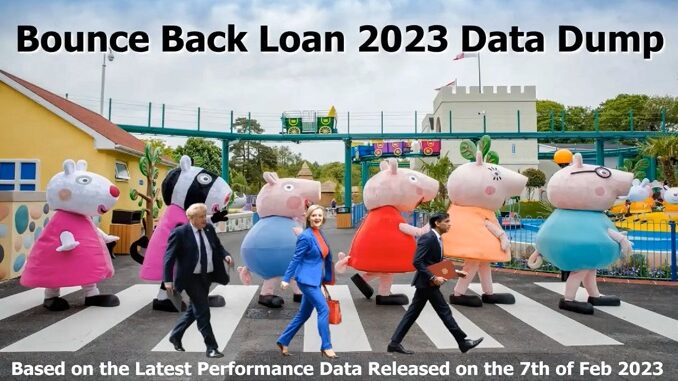 I have just received the latest Bounce Back Loan performance data dump, and as we all suspected, it is somewhat shocking, or not, dependant on your point of view.
Here are some facts and figures:
I will be updating my individual BBL lender performance pages during the early evening, so you will be able to see all of the juicy details about how your BBL lender, if you have one, is doing regarding arrears, defaults and getting their Government Guarantee claims put in and paid out to them. Keep your eyes on the updates here>> https://mrbounceback.com/category/league-of-shame/
**Update:
I have now updated all of the individual lender pages, and compiled the data in a fashion that is a breeze to follow.
That link again >> https://mrbounceback.com/category/league-of-shame/
Also, how handy that the data got released low and behold a few hours after Rishi created four new Government Departments, one of which is a combined Department for Business and Trade and shuffled Grant Shapps out of the door to one of those new Departments and ushered in Kemi Badenoch as the Secretary of State in that newly created Department for Business and Trade, so she, not Grant can take the flak.
I did say they would release the data on a day when they had a suitable distraction, this, (image below) which I will update now the new figures are in, has been on the home page for months, the clues as they say, were there. Oh what fun!