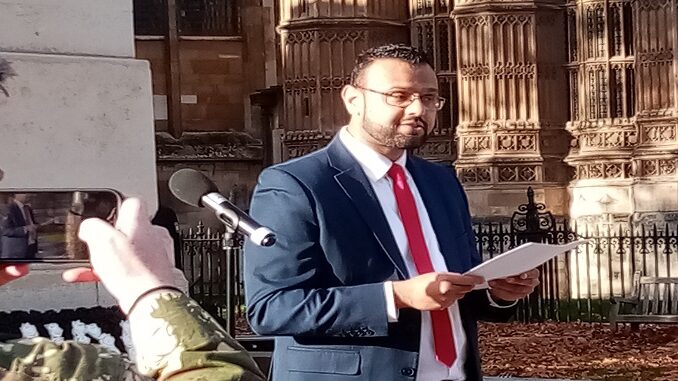 As I said on Talk Radio just the other day, it is like we are seeing history repeating itself regarding possible new lockdowns and restrictions and Plan B if not the rumoured Plan C on the horizon too.

There is therefore no better time than right now for me to have another good long chat with Wasif Mahmood from Back British Business, and that is what I have scheduled to do this Monday.
I will be recording our discussion or fireside chat as I have chosen to call it and will be loading it up here on the website so you can watch it in your own good time.
Wasif has of course been doing the rounds on TV, Radio and has been in the newspapers recently chatting about the service the law firm are offering, but I do feel I am somewhat better versed at asking the questions many of you will want to know the answers to about challenging your Bounce Back Loan than any TV or Radio Presenter will have the first-hand knowledge or experience of BBLs to ask.
I am not being paid by the law firm for the interview, as it is my website subscribers who pay for me to do this weird little job I do and as such will not be afraid of asking him directly any questions that I feel are relevant or we need to know the answers to urgently in these now even more uncertain times.
I like it that way.
If any of you out there do have any questions you want me to put to him on your behalf (and anonymously) then please do drop me an email (info@mrbounceback.com) and I will do my best to ask as many of them as I possibly can do (but fear not I already have a big list of questions).
I expect the video to be completed and to go live possibly first thing Tuesday morning, but please do send over any questions Sunday or Monday morning at the latest.
Also be aware of the great team over at EUA Campaign you can learn more about them and their discount code here:
The Back British Business website is here:
https://www.backbritishbusiness.com/