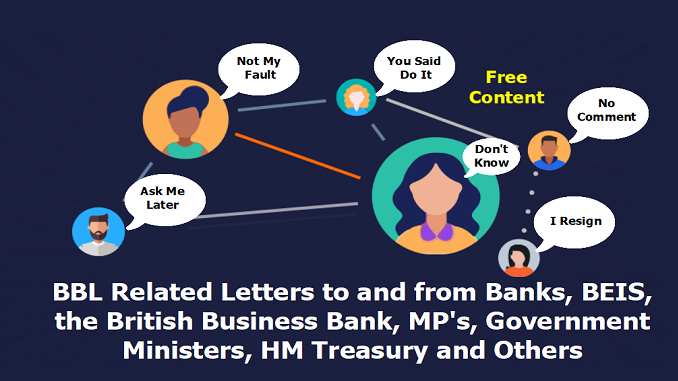 A total of 212 cases of "serious" Bounce Back Loan fraud that have been identified are currently being looked into by the door kicking police squad (NATIS).
This information was divulged by Tom Scholar Permanent Secretary at HM Treasury who was slated by Lord Agnew former Minister of State at the Cabinet Office and HM Treasury, it was given in response to questions asked by the Treasury Committee.
Question
In your letter to the Committee, you referred to the National Investigation Service and the 49 arrests made. During the evidence session, Lord Agnew suggested that there could be 100,000 possible fraud cases. Does the Treasury believe that this figure is realistic?
Reply
In cases of suspected fraud, the approach taken will depend on the severity of the offence. Most cases are likely to be smaller scale fraud and error, to be addressed through commercial recovery processes by the lenders and/or civil sanctions by the Insolvency Service, such as director disqualification or winding up in the public interest.
The most serious cases are passed to law enforcement agencies for criminal enforcement (212 identified to date). These cases are often highly complex, and it takes time to gather the evidence to support a prosecution.
An arrest is only possible after significant preliminary work. To date, NATIS have launched enforcement activity in 43 cases, worth £68m, and made 49 arrests. We expect these numbers to rise as these investigations are completed, and as further cases are opened. The Treasury has provided NATIS with an additional £13.2m to support this work.
The total number of likely fraudulent cases will include those already subject to both civil and criminal enforcement activity, those identified by lenders as suspected fraud which are being investigated further, and those where the fraud is yet to come to light.
Our information is still far from complete, since we are in the early days of repayments under the scheme: no repayments were due for the first 12 months; all borrowers had a right to an additional repayment holiday of 6 months; a lender would generally only regard a loan as in default after at least a further 3 months of non-payment; and in some cases further time is needed to establish the likelihood of fraud.
The monthly repayment data, quarterly data on claims and continuing work on fraud indicators is gradually making the picture clearer.
For the moment, the latest information suggests an estimate of fraud occurrence in the Scheme of 7.5% (£3.3bn). Applying this 7.5% estimate to the number of loans issued under the Scheme would suggest a number of cases of this order of magnitude over the lifetime of the scheme.
BEIS and the BBB are working to improve their understanding of the links between the fraud risk indicators, fraud occurrence and fraud loss, which will help to refine these estimates.
As more repayment data becomes available, it should be possible to make more accurate estimates of the extent of likely fraud loss for different fraud typologies.
You will find a sample of the cases they have so far investigated on the link below: