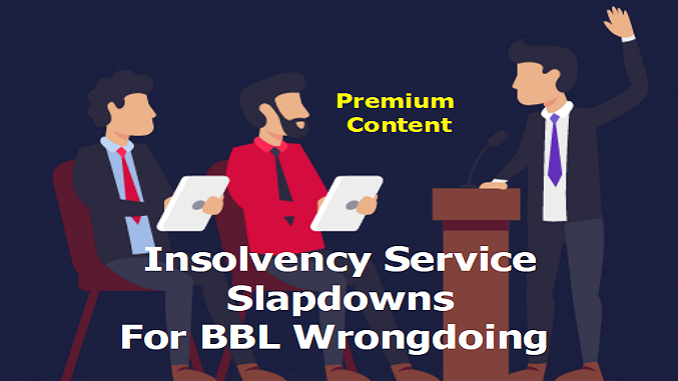 Today's case in another run of the mill Insolvency Service slapping, and is about a Tandoori Restaurant owner who ended up with a 6-year disqualification with Barclays losing another £50k Bounce Back Loan.
From 01 October 2018 onwards, Mr Ali Ahmed ("Mr Ahmed") failed to ensure that VB Halesowen Limited ("VBH") maintained or preserved adequate accounting records or in the alternative failed to deliver up such records to the liquidator.
As a consequence it has not been possible to ascertain the reasons for transactions through VBH's bank accounts totalling at least £32,010 in respect of deposits and totalling at least £427,017 in respect of withdrawals and transfers during the period 01 October 2018 to liquidation and in particular to establish whether the following transactions were in respect of legitimate business activity, in that:
Withdrawals (of which at least £20,000 is in cash) from VBH's bank account totalling £211,700. Funds transfers from VBH's bank account totalling £40,407.
Deposits totalling £30,010 paid into VBH's bank account from an unidentified account.
Payments totalling £4,100 paid out of VBH's bank account to the same unidentified account.
Withdrawals from the second bank account held by VBH totalling £140,800.
Payments totalling £30,010 paid out of the second bank account held by VBH to the unidentified account.
Deposits totalling £2,000 paid into a second bank account held by VBH from the unidentified account.
VBH traded as a tandoori restaurant and entered liquidation on 20 January 2021 with disclosed assets of £1,200 and liabilities as regards creditors of £117,588.
The creditors included £50,000 to a bank (BBL), £35,324 to HMRC (VAT), £19,000 to a trade creditor and £3,500 owed to the director.