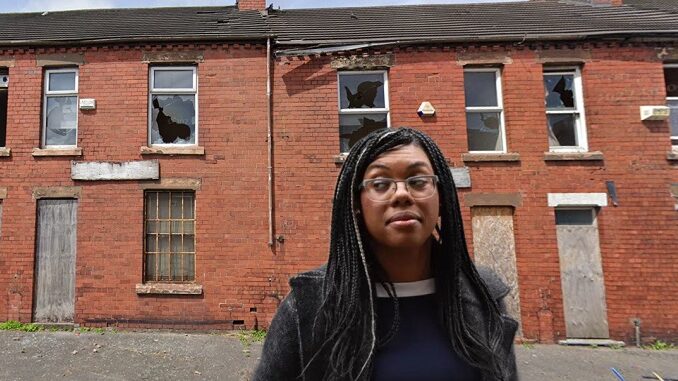 All Insolvency Practitioners are required to report any and all skulduggery uncovered, when examining the accounts of any firm they are paid to investigate as part of a liquidation, to the Insolvency Service who then in turn inform the Secretary of State for the Department for Business and Trade (currently Kemi Badenoch).

It is the Secretary of State who approves any disqualifications suggested by the Insolvency Service for the wrongdoing uncovered.
If it is found any Company Director for example scammed the Bounce Back Loan scheme then a long disqualification is usually forthcoming. The length of which is determined by what is revealed in a confidential report sent to the Insolvency Service by an Insolvency Practitioner.

I have tracked over 1300 dodgy BBL's many of which did result in long disqualifications being handed out to the Company Directors of the firms that got those BBL's for things such as over-egging turnover and/or misusing the BBL funds.
>https://mrbounceback.com/category/the-disqualification-files/
Yesterday however the  Secretary of State did issue a reprimand to the Institute of Chartered Accountants in England and Wales (ICAEW) for not doing their job properly, which does beg the question, have corrupt Insolvency Practitioners helped Company Directors cover up BBL wrongdoing for a back-hander.
I have certainly heard of plenty of stories about Insolvency Practitioners offering to do so for a chunky upfront payment, and with Kemi Badenoch who is the current Secretary of State for the Department for Business and Trade and even her predecessor, Kwasi Kwarteng not being the sharpest of individuals, God only knows what has been going on behind the scenes during their respective watch as Secretary of State .
Just be wary if you are considering taking the Insolvency route with your LTD Company and an Insolvency Practitioner offers to "sort out your BBL" for example for £5000, that seems to be the going rate suggested by shady Insolvency Practitioners based on what people are telling me.
In fact, the number of sanctions issued against Insolvency Practitioners as a result of professional misconduct is frightening, you will find details of all of them on the following link >
https://www.gov.uk/government/collections/current-insolvency-practitioner-sanctions
Copy of the Reprimand