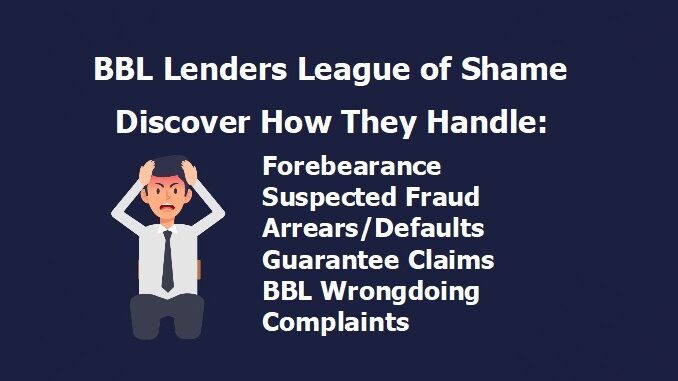 Conister came in nineteenth place as the Bounce Back Loan lender that lent the most during the lifetime of that scheme, they were late to the BBL party, and as such, whilst they have not, at the last time of checking, put any guarantee claims in, I do have my worries there will be a lot of them forthcoming.  Find out how they are handling BBL Arrears, Defaults and claiming on the BBL Government Guarantee.
Conister Current State of Play
These figures cover up to March 31st, 2022, and were published July 28th, 2022, and relate to Conister:
Number of BBL's Issued: 275
Value of BBL's Issued: £10,418,281
BBL Guarantee Claims Settled: 0
Value of Guarantee Claims Settled: £0
Once the guarantee claim is processed and payment is released, the facility is marked as settled on the British Business Bank portal.
Some lenders may be more advanced than others in their Claims and Recoveries processes which could lead to figures being distorted.
Lenders may submit guarantee claims quarterly in line with the terms of the guarantee.
Fraud and Wrongdoing
Until it has been proven any cases of Bounce Back Loan fraud can only be labelled as "suspected fraud" as a bank is NOT a law enforcement agency nor are they investigatory organisations.
Where they have a suspicion that fraud has been committed by a borrower, they will indicate so in the information which they provide to the British Business Bank.
Ultimately it is the courts which determine whether or not a fraud has been committed, and so the statistics presented are only an indicator of the levels of suspected fraud which has been identified within the scheme at a given point in time.
Insolvency Service Cases
To give you some idea of the volume and type of cases, and outcomes that the Insolvency Service have ruled upon regarding Bounce Back Loan wrongdoing here are some of the ones that I have tracked related to Conister:
No Cases Tracked
Feel free to check out my BBL Abusers section of the website for more details > https://mrbounceback.com/category/the-disqualification-files/
Upheld and Not Upheld Bounce Back Loan Complaints
If Conister have messed you about, you can of course complain to them directly, however if you are not satisfied with their response the Financial Ombudsman Service is where you should be sending your complaint next.
Here are outcomes, both upheld and not upheld, relating to Conister Bounce Back Loan complaints the Financial Ombudsman Service have investigated.
Conister Refused an Applicant a BBL Complaint Not Upheld
Feel free to check out the BBL Complaints and Outcome section of the website for more cases >>https://mrbounceback.com/category/bbl-complaints-and-outcomes/
Write-Offs, Guarantee Claims, Arrears, Missed Payments, and Forbearance
These are the agreed rules relating to forbearance, guarantee claims, missed payments and arrears that Conister should be adhering to: