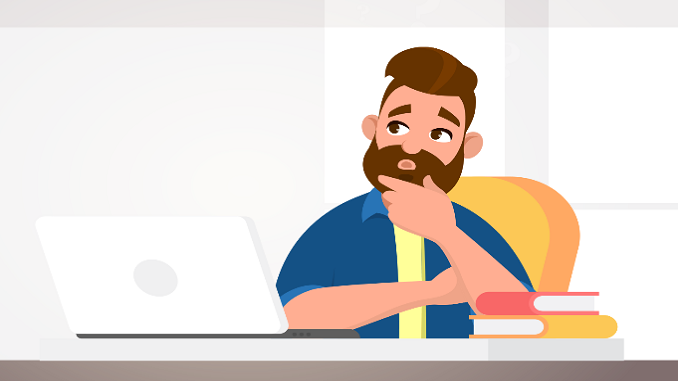 Some shocking figures have been revealed in a poll I ran on my Twitter account, which show that up to 80% of those small business owners who managed to get a Bounce Back Loan have already used up those funds.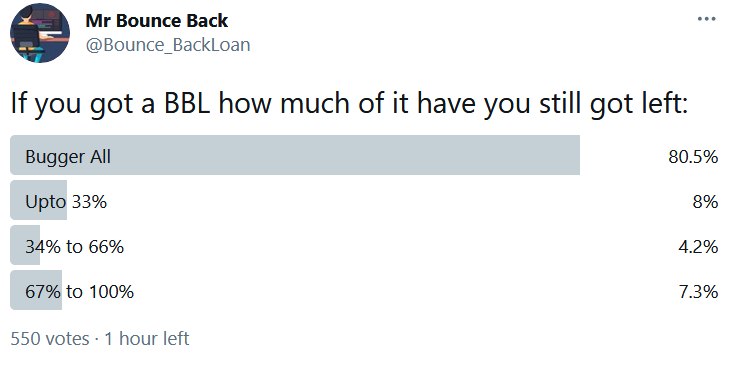 Those figures should send shockwaves through Government departments, much more so as Rishi Sunak is now crossing the t's and dotting the i's on his Budget, planned for this coming Wednesday.
Based on figures released by HM Treasury yesterday, some 1,500,466 business entities have secured a BBL, collectively the value of those loans, including the recently launched top-ups is a whopping £45.61bn.
Interesting to note however, whilst some 2,004,447 applications for a BBL have been put in, for one reason or another a total of 503,981 of those applications have been withdrawn or declined/refused.
I am still somewhat puzzled as to why no one appears to know to which part of the UK some 2,017 Bounce Back Loans worth £62,547,705 have gone and why no one appears to know to which market sector some 2,421 BBL's worth £58,337,900 have gone either.
There is however light at the end of the tunnel, finally, with Boris announcing his Road Map, however it is becoming obvious to anyone with a nose on their face (apologies if you have not) that a further cash injection is needed to truly help many businesses Bounce Back.
That is what many SME's are now pinning their hopes on, and the "replacement guaranteed loan scheme(s)" that have been dangled like a carrot before us for months now should be announced by Rishi on Wednesday.
I know many of you are worried that scheme will be harder to access, will not come with a 100% Government Guarantee and will come with a much higher interest rate too, but ultimately it is down to Rishi and his team to play fair with that scheme and design it in such a way that every business owner who needs an additional loan can access one to help their business survive.
It is a double-edged sword though, for with the average BBL being around £30k, most small business owners are now saddled with that debt through no fault of their own and would probably have survived the pandemic if they had not been forced to suspend trading due to the ongoing Government decreed lockdowns.
All eyes will be on Rishi this Wednesday.
What we know about the new loan scheme >> https://mrbounceback.com/replacement-to-the-bounce-back-loan-scheme/