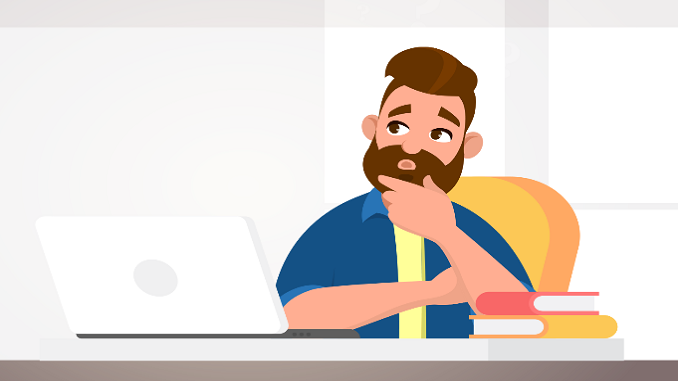 Lots of chatter going on and questions being asked about the replacement(s) to the Bounce Back Loan scheme and the other Covid related loan schemes that will be coming soon.

With that in mind today I will bring everyone up to date with what we so far know about those scheme(s), as it can be hard to keep up with what has been said and announced, and hard to make sense of the facts.
Proof of Replacements to the Bounce Back Loan Scheme
Firstly, as to whether new loan schemes really will be coming, well the clues have been there for months, they were dangled and mentioned at the latter part of last year by Rishi Sunak, and others and to see that for yourself watch the video below.
However, be aware that at the time of the above speech/announcement the scheme was due to end at the end of January, and has since been extended to the end of March, which is when the new scheme(s) are likely to be rolled out.
To double check and confirm that new schemes are being launched, I did ask the British Business Bank who are the organisation tasked with launching and overseeing such schemes whether they are in the planning stage and for any information they have on the scheme(s)
You can see their usual lacklustre type of reply below. But they do 100% confirm new schemes in some form are coming soon.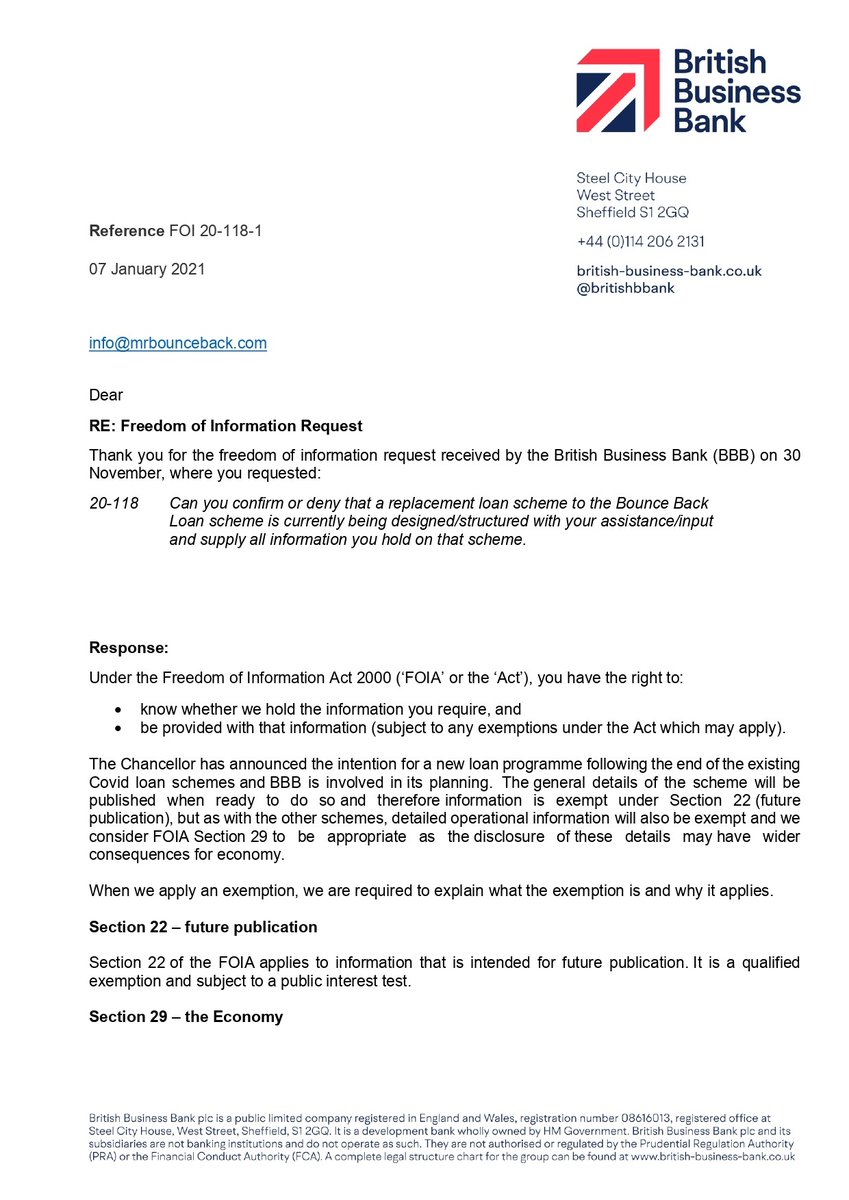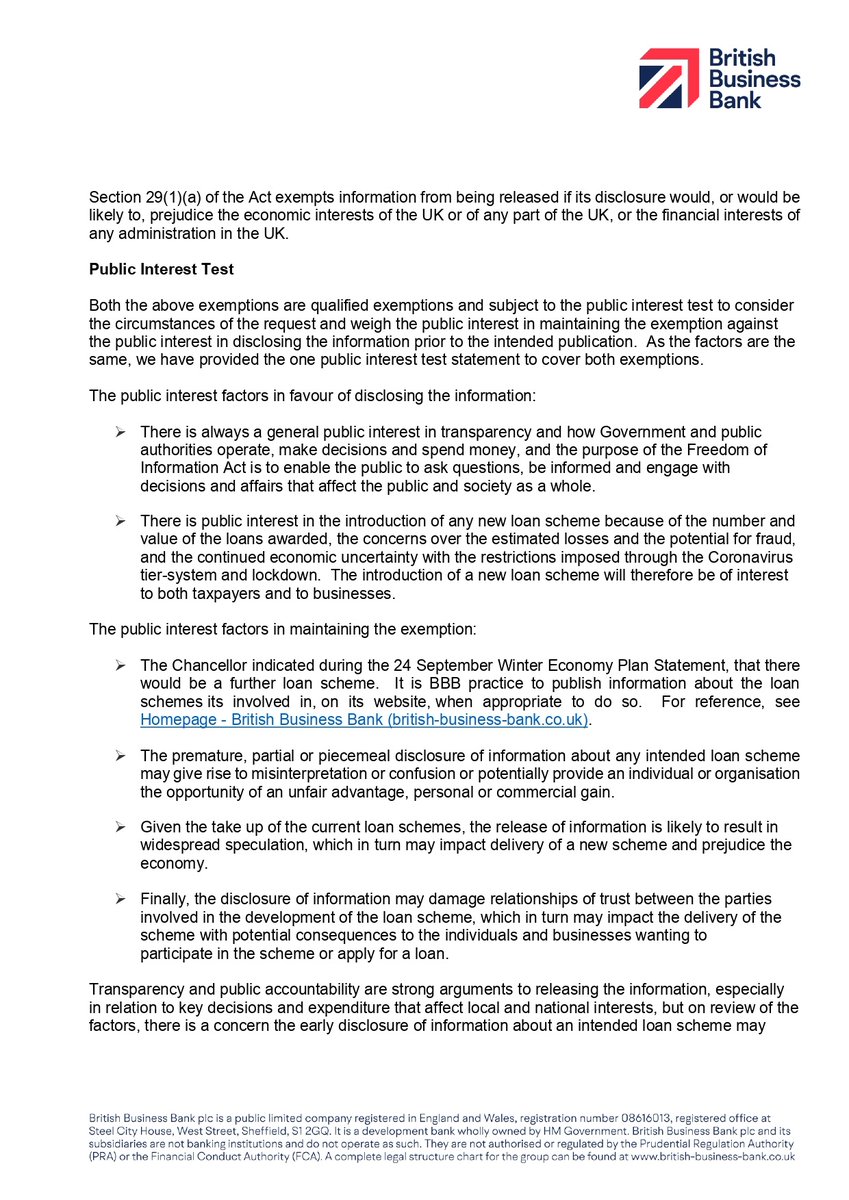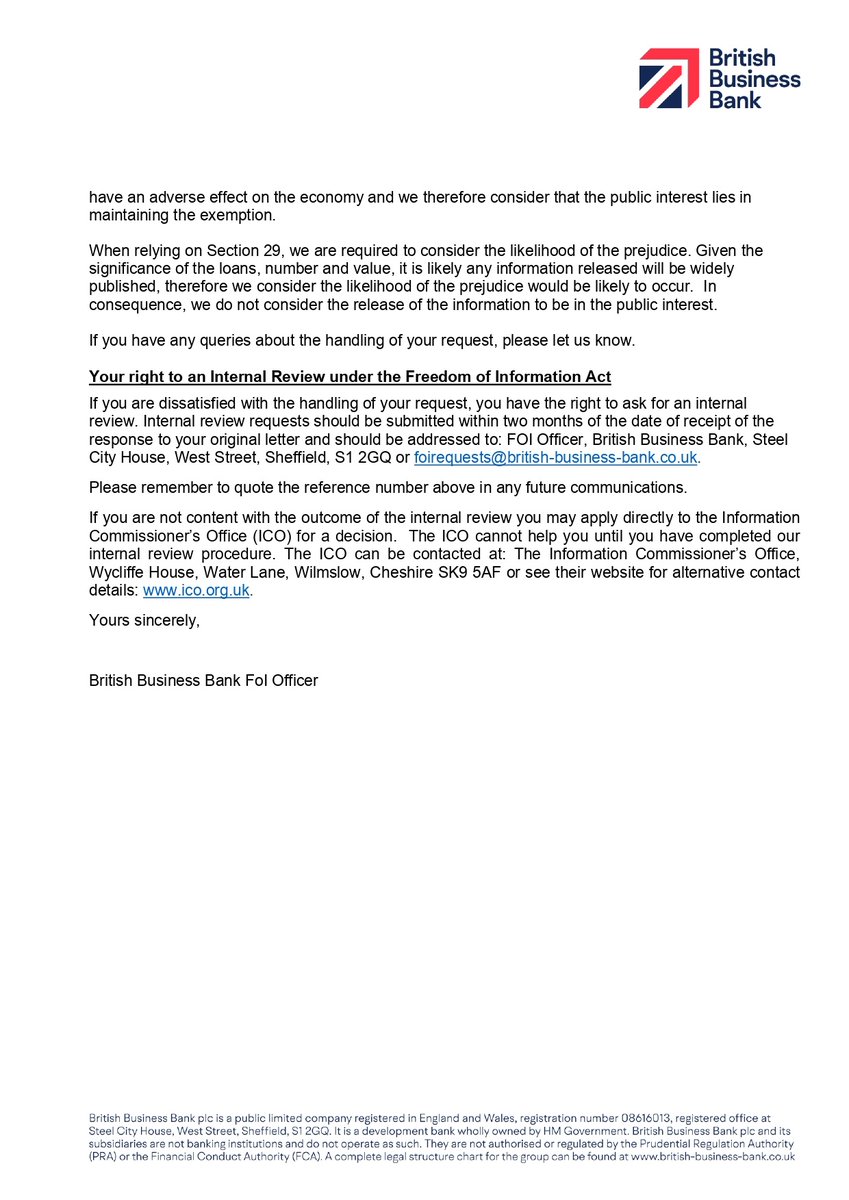 Most Important Aspects of Any New Loan Scheme
I ran a quick poll on Twitter asking the following, and as you can see from the way the votes came in, just what SME's feel are the most important aspects of how many such scheme should be designed.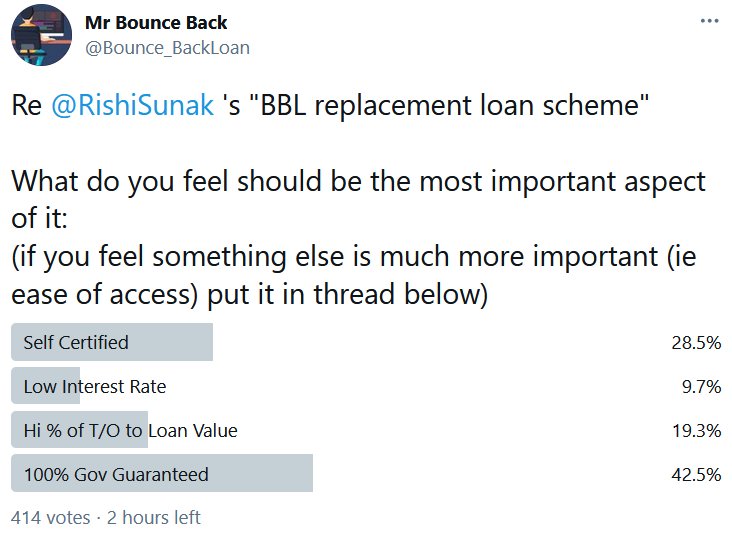 How Any New Schemes Are Likely to be Designed
Many MP's have complained about just how easy it was to get a loan and bang on about how the Bounce Back Loan scheme was open to abuse, despite the fact some people who are eligible have never been able to get one.
MP's have blasted Rishi Sunak about the potential for fraud, and as you will see from the letter below, the British Business Bank did not really want the scheme to go live when it did and covered their arses with the Reservation Letter below, sent before the scheme went live.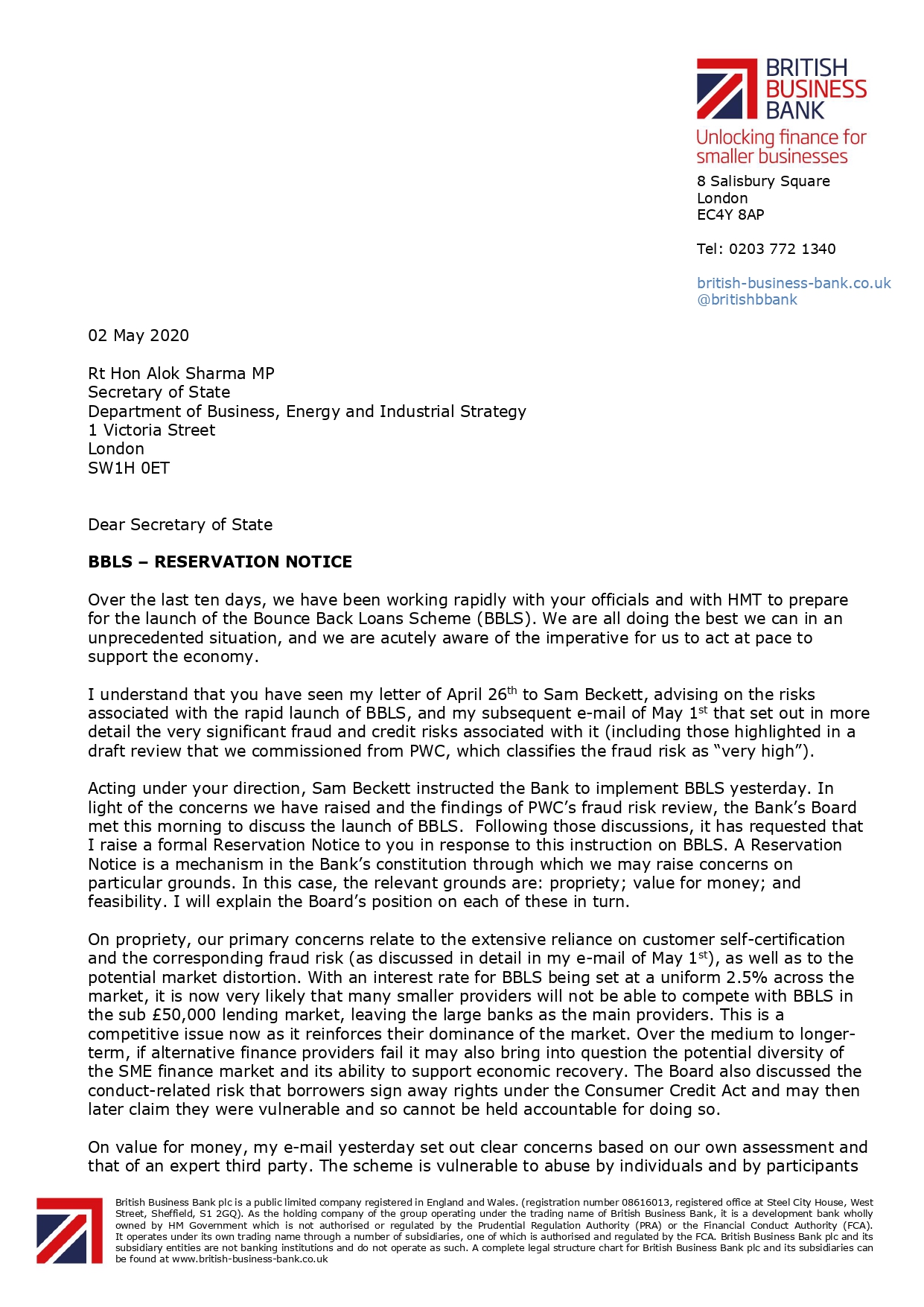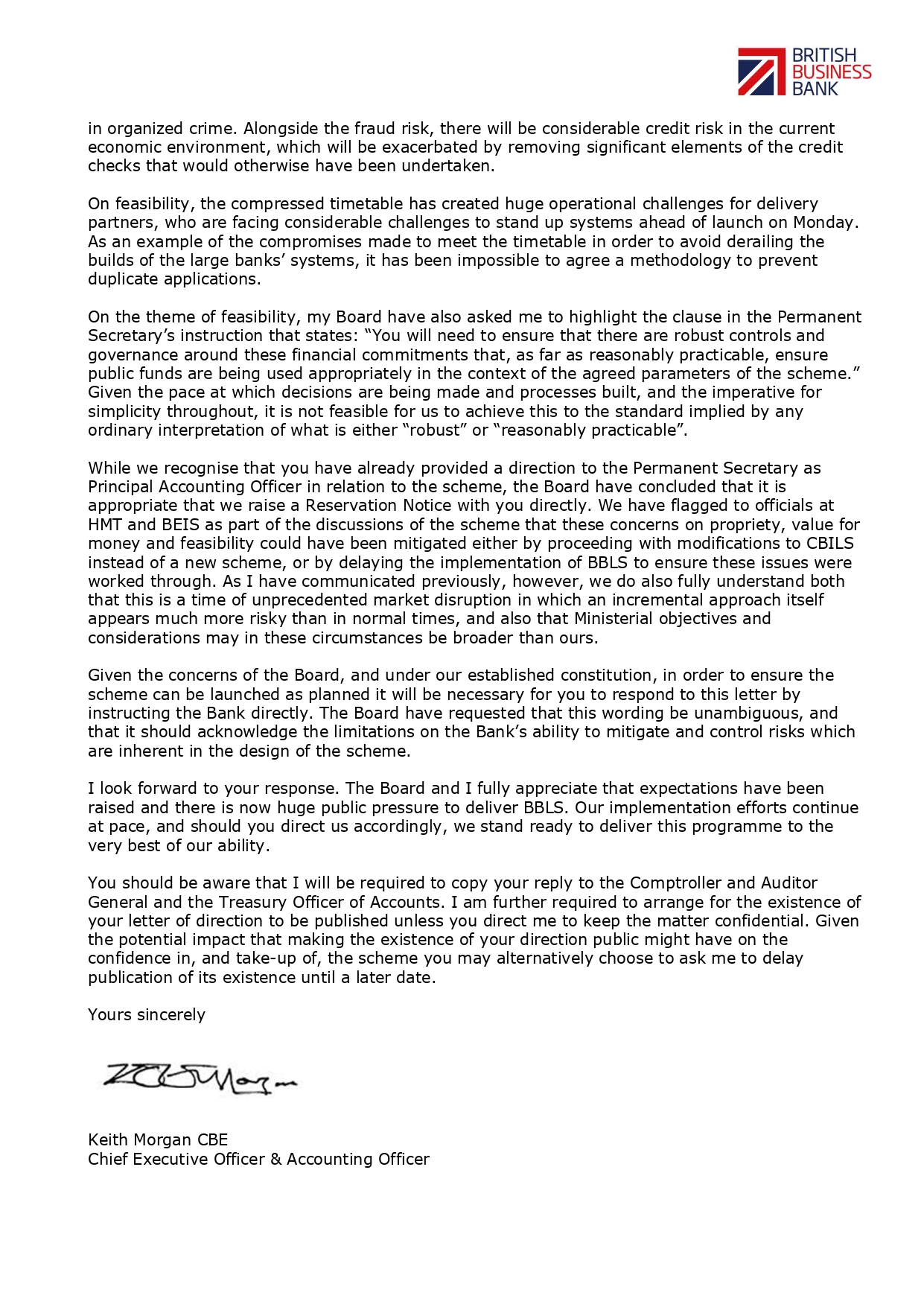 At the end of the day, it will be Rishi  Sunak and Kwasi Kwarteng who will end up building the framework and structure of the new replacement scheme or schemes, but if some MP's who were not happy with the Bounce Back Loan scheme, and if the British Business Bank and even bankers who want much higher interest rates attached to new schemes, get their own way it will be nowhere near as "generous/fair/liberal" with its design as perhaps Rishi and Kwasi intend it to be.
Two dates are being banded about as to when we will learn more about the new scheme(s) they are in Boris's speech planned for the 22nd of February in which he has said he will outline his Road Map, and the other day is March the 3rd that being Budget Day of course.