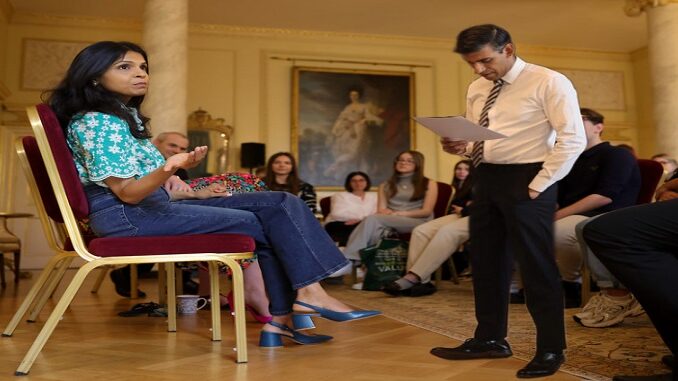 A high-end fitness chain, associated with the millionaire wife of Rishi Sunak, has faced a significant downfall after receiving substantial furlough payments backed by taxpayers, reaching up to £630,000.

Known as Digme Fitness, the company recently entered into creditor proceedings and currently owes approximately £6.1 million, believed to be unpaid VAT and PAYE. Among the directors of the chain is Akshata Murthy, aged 41, who happens to be the wife of Chancellor Rishi Sunak. However, her ownership stake in the company was less than five percent. Digme Fitness's demise can be attributed to the challenges posed by the COVID-19 lockdown measures, which forced the business to pivot to an online-only model.
Unfortunately, creditors and suppliers are not anticipated to recover any of the funds owed, as the company has fallen into administration.
Interestingly, Digme Fitness had received furlough payments ranging between £310,000 and £635,000 from December 2020 to September 2021. These payments, intended to support businesses during the pandemic, did not prevent the chain from collapsing.
Digme Fitness, established in 2015 by former City lawyer Caoimhe Bamber and hedge fund investor Geoff, offered cycle, high-intensity interval training (HIIT), and yoga classes at its London venues, along with home workout programs. Subscription packages ranged from £8 to £25 per month for in-studio exercises.
Akshata Murthy, aged 41, joined the chain's board of directors in March 2017. She is renowned as one of the wealthiest women in Britain, as her shares in her billionaire father's technology firm are valued at almost £500 million. Questions were raised about the Chancellor's failure to disclose these holdings in the register of ministers' interests, as he met his future wife while studying at Stanford University in California.