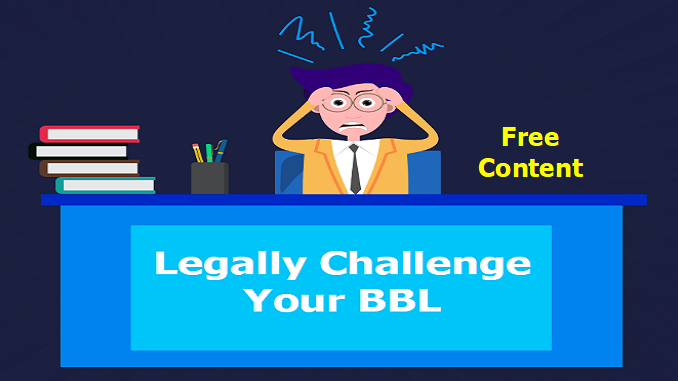 The Bounce Back Loan scheme did of course launch back on the 4th of May 2020, and the doors of that scheme finally swung shut on the 31st of March 2021. You may be wondering why it took so long for Back British Business service to launch their all-in-one BBL challenging service, well that is a question I did put to them myself.
I personally spent months trawling through legalisation and trying to make sense of the scheme and the laws, rules, and regulations, but that was no easy task. I found all manner of flaws in the scheme itself; however trained legal minds are much better versed at doing so.
I discovered for example many Members of the House of Lords who when voting on an amendment that would give extra protection to BBL borrowers many voted against that amendment, even though some of them had shareholdings in the BBL lenders.
In fact, I found one Member of the House of Lord who was on the payroll of a firm of bailiffs who voted not to approve the amendment for added protection and then low and behold she resigned that position the very next day.
I submitted an official complaint about those Members of the House of Lords but was told they had done no wrong, I was ignored when submitting a Misconduct in Public Office complaint against Alok Sharma and Rishi Sunak for failings around the BBL scheme, which was delivered to Boris Johnson by my MP, however he hasn't been arsed to respond as yet.
Even the Government Lawyers who were tasked with writing the Statutory Instrument required to back date the laws surrounding BBLs make a cock-up of doing so, I did receive an unreserved apology from them for that error, but as yet my claim for compensation has not been responded to even though their self-imposed deadline to do so has now expired.
Bank after bank have made all manner of errors regarding BBLs, the pages of this website are packed with such stories, all backed with proof.
Anyway, ultimately these things take time, and having spoke to the Back British Business team they have been working out how to approach the legal challenge for months, hence it has taken them quite some time to make their service live, which it now is.
Their legal argument looks good, but I would urge you to read up on it then decide whether to make use of their service or not.
Is it worth the £550 plus VAT (£660.00 in total) fee? Only you can decide. However, it will be worth using the £50 discount code offered by the EUA Campaign:

You Have to Decide for Yourself Whether to Challenge Your BBL
It is going to be your decision whether you do make use of the service offered by Back British Business, and as such please do think about your options moving forward.
I am not offering any type of advice, legal or other, but am committed to ensuring you are aware of all of the options available to you, and I am carefully watching the progress made by the Back British Business team in getting BBL's either written off or reduced in value and will continue to report on that aspect and all other aspects of the BBL scheme moving forward.
Having seen the stunts pulled by banks and those in charge of the rules of the scheme and their flat out refusal to acknowledge the problems the BBL scheme have caused and the devastation to many businesses moving forward, the time has certainly come to challenge those loans.