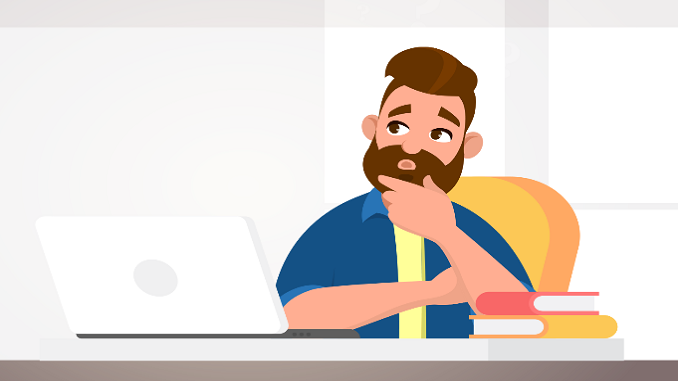 Moving onto week two of the Bounce Back Loan scheme, well looking at the number of businesses that managed to get approved for a loan that week, that being some 196,220 it was once again a hassle-free process for most of those that applied.

However, whilst many people did report a smooth application process, cracks did start to appear, and many people did contact me expressing their concerns about their applications.
Feel free to watch the video below to get some idea of the good, bad, and ugly aspects of week two of the Bounce Back Loan scheme.
Problems reported include errors on the Barclays website and their BBL application form (so many "error 41's" were reported I soon amassed an "Error 41 Club" of followers),
Other complaints included HSBC not replying to applicants who were asking for an update and had been left waiting, also Starling Bank implemented an "interest list" so Sole Traders who wanted a BBL (as they initially only accepted LTD's) could supply their details and would be informed when their scheme was live, and for reference it did soon go live for LTD's and Sole Traders, with the latter allowed to apply the day after the former could.
However, be aware that on Friday the 15th of May Starling sent out a mass email declining approximately some 3000 people for a Bounce Back Loan. They did so with the approval of the British Business Bank and had also informed HM Treasury that they were going to decline those applicants.
They declined those applicants due to their own set of added criteria and not apparently the standard criteria as laid down by the scheme. This did of course cause an outcry from those declined late that Friday evening, as the weeks ticked by many of those declined did manage to get a BBL with another lender, however some have not been able to apply anywhere else.
Many people were also beginning to get stressed with the lack of replies from some lenders including Santander, and it was becoming very apparent all lenders were starting to get overwhelmed with applications and the cracks were beginning to show.
In fact, some people reported getting double paid out their Bounce Back Loan, as you will see via the messages in the video above.
Additional lenders did also become part of the Bounce Back Loan scheme in week two those being:
Bank of Ireland UK
Skipton Business Finance
Tide
However, one thing not many people were aware of was that a lender would only need to have a minimum of £10million at their disposal to lend out as Bounce Back Loans.
When word got out that Tide were now approved that did cause something of a celebration with many SME's as it was the first Fintech lender to be approved and many people had been able to set up a Business Account with Tide very quickly, thanks to their very streamlined new business account application system.
Tide had set aside £50million to loan out via the Bounce Back Loan scheme, which based on the fact the average value of a BBL was £30,000 that meant they could service approximately 1666 BBL's with those funds.
Resources
Read more about some of the problems experienced above in the following articles:
Starling Bank Complaints – Sole Traders Mass Declines for Bounce Back Loan Scheme
MSE to refer Starling Bounce Back Loan Complaints to Regulator
Barclays, HSBC and Lloyds Mistakenly Paid Hundreds of Bounce Back Loans Twice