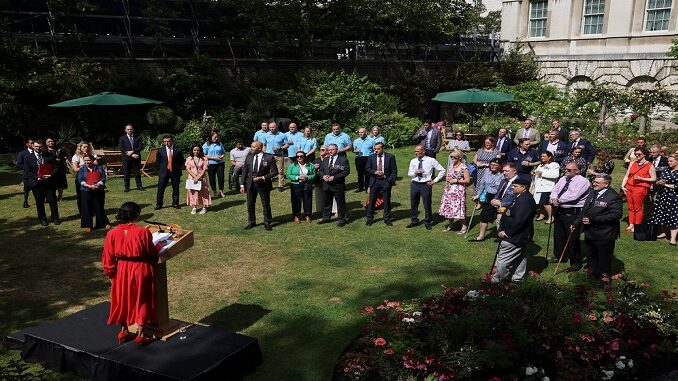 During the pandemic, two businesses associated with Rishi Sunak's wife have faced significant challenges, resulting in indebtedness to HMRC.

One of these businesses got a substantial sum of £1.3 million from the government-backed Future Fund, which was launched by Akshata Murty's husband, Chancellor Rishi Sunak, last year.
Akshata Murty, possesses a stake in her family's global IT enterprise Infosys, currently valued at £625 million.
Rishi Sunak, a former banker, has placed his investments in a "blind trust," allowing him to maintain anonymity regarding the companies in which his wife holds shares.
One of these businesses, Lava Mayfair Club Limited, in which Ms. Murty owns shares, recently went into administration, leaving behind outstanding debts of £43.7 million, including £374,000 owed to HMRC.
The closure of this "private members' club focusing on positive social change" was a consequence of Covid-19 restrictions implemented in March. Despite taking measures such as furloughing employees and deferring HMRC payments, the company failed to pay rent for the first quarter of 2020, resulting in a lawsuit from the landlord.
Lava Mayfair Club Limited also owes £9.9 million to Metro Bank, which led to the appointment of administrators in October. As a result, the business was forced to cease operations, leading to financial losses for Ms. Murty and nearly 200 other shareholders.
In addition to these ventures, Ms. Murty's investment firm, Catamaran Ventures, is among shareholders of educational publishers Mrs Wordsmith Limited, which collapsed into administration in March 2021 owing £16.3m, despite having secured £1.3m from the Future Fund.