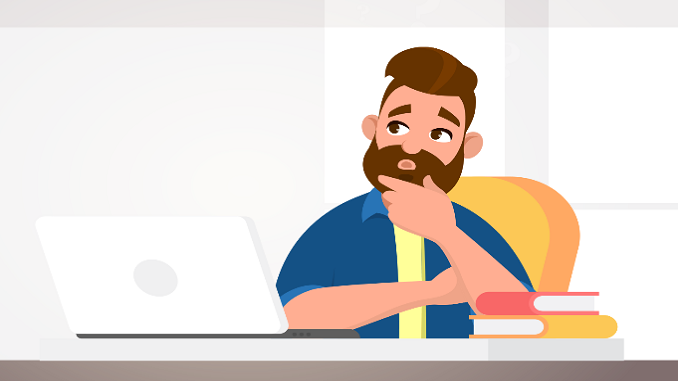 When you think back to how the UK Taxpayer bailed out the banks not that long ago, you would have thought that the banks saved would be happy to help those who helped them.

However, that is certainly not the case with most banks when it comes to making life easier for small businessmen and businesswomen who are eager to get a Bounce Back Loan.
The speed at which many banks suspended their new business bank account application sections of their websites was alarming soon after the BBL scheme launched, and many of them are still refusing to allow new customers to open such a bank account.
In fact, I wouldn't be too surprised if many of those banks do not allow new customers to apply for a new business account until November the 5th, that being the day after the Bounce Back Loan scheme closes, or is planned to close.
TSB have taken a new stance for anyone who wishes to open a new business bank account with them, that being they will allow you to apply, however by doing so you are then going to be sent out an email which as you can see below, is not want someone looking for a Bounce Back Loan is going to want to receive.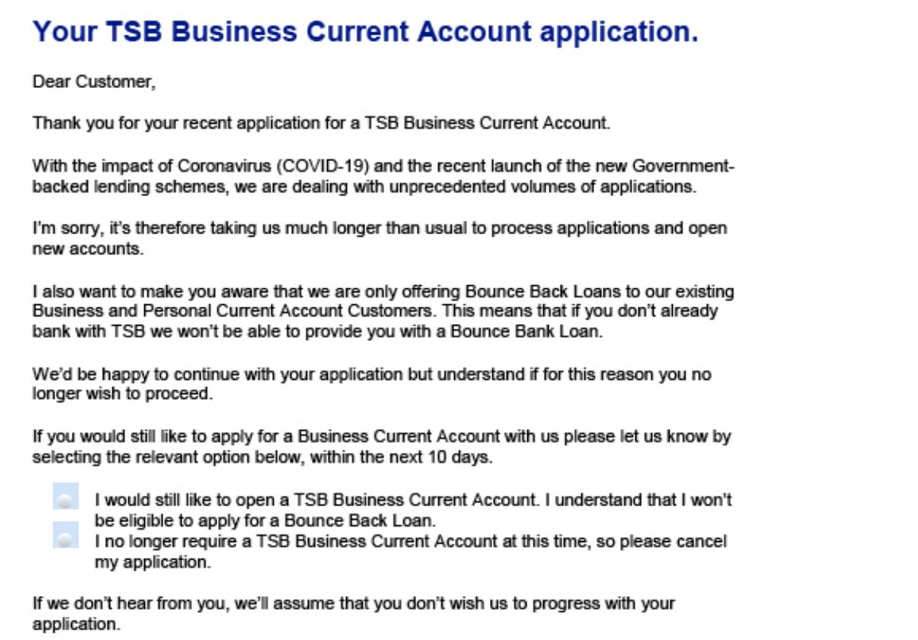 If you have already applied for a new business bank account with TSB and have received that email, then rather than just resigning yourself to the fact you will not get a Bounce Back Loan from them, make contact with your local MP and ask them to contact TSB on your behalf and get that bank to explain themselves and their actions.
That may or may not work, however telling people they cannot apply for a Bounce Back Loan, when HM Government have said they should be as straight forward and as easy to apply for as is possible is appalling and your local MP needs to be aware of the hoops you are being made to jump through and the let-downs and stresses you are suffering in your quest to get such an emergency loan to save your business.