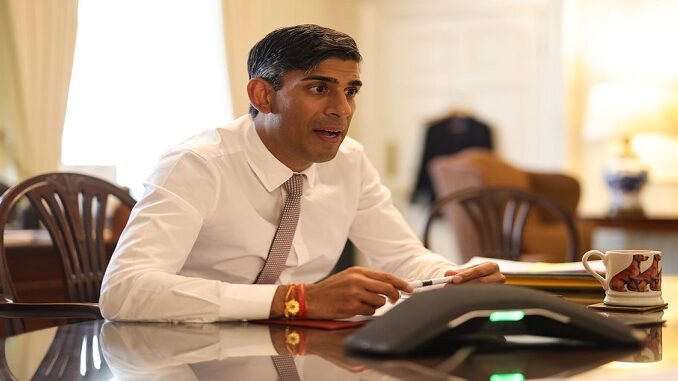 It is often at the point in time when those who have been unable to repay a Bounce Back Loan receive official letters, from their BBL Lender, their BBL Lenders nominated debt collector or worst case scenario from the Insolvency Service informing them that they are going to be facing a long Director Disqualification / Bankruptcy Restrictions Order, or additionally a Compensation Order that people start to panic and often phone me for a chat.

You may get a letter from your bank, years after initially applying for and getting a BBL, telling you that they believe you blagged a Bounce Back Loan from them and they want some answers, or they will start legal proceedings to get their money back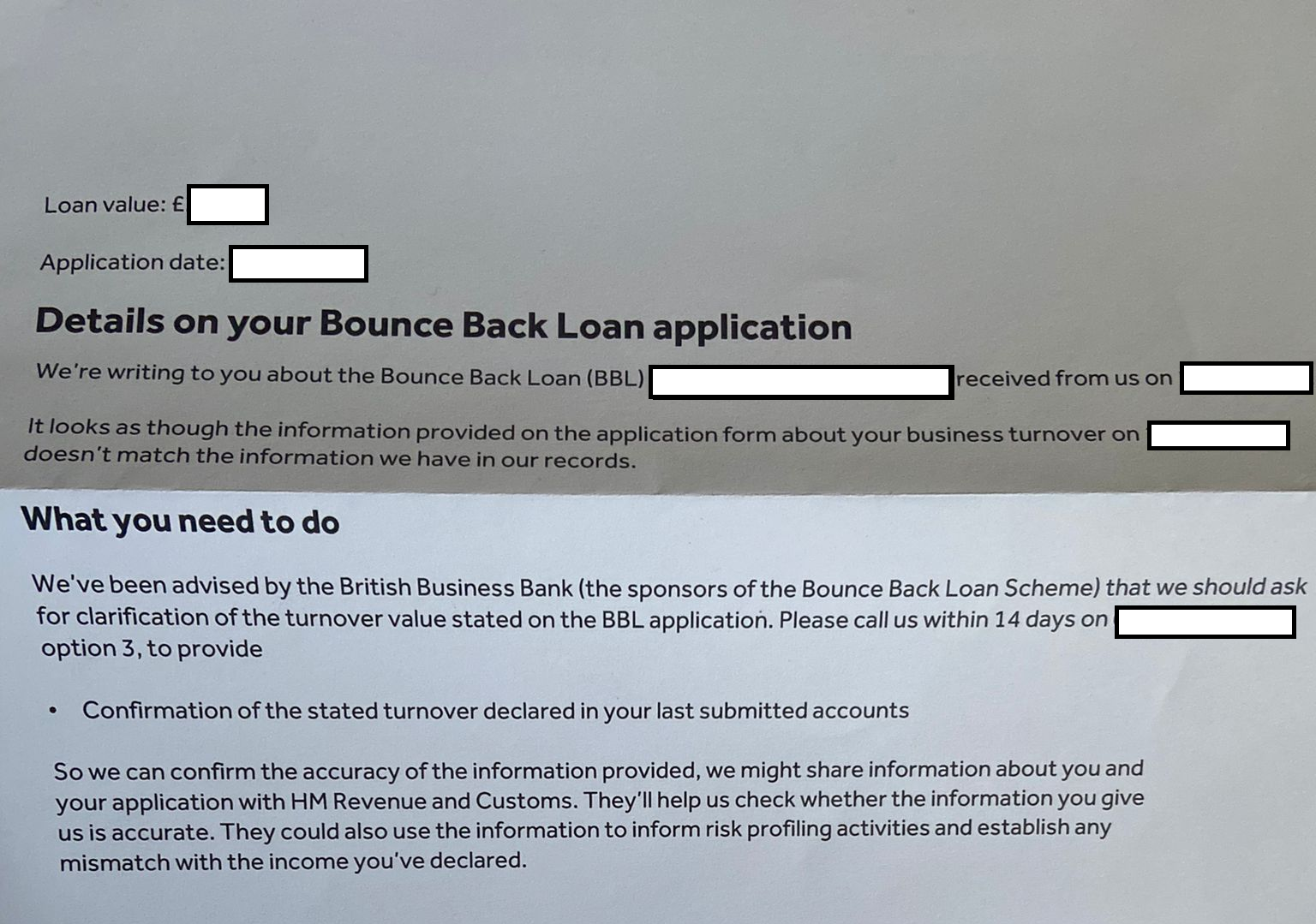 You could also, even at this stage of the BBL scheme, receive a letter from your bank telling you that they have defaulted your Bounce Back Loan as they know you over-egged your turnover, and they do know who over-egged their turnover, thanks to a pilot scheme they started way back in June 2021.

Or they know you were not eligible for a BBL in the first place, or possibly blagged more than one BBL, or the Lender is going to go to the High Court to get your business wound up as you haven't repaid them in full when they demanded their money back.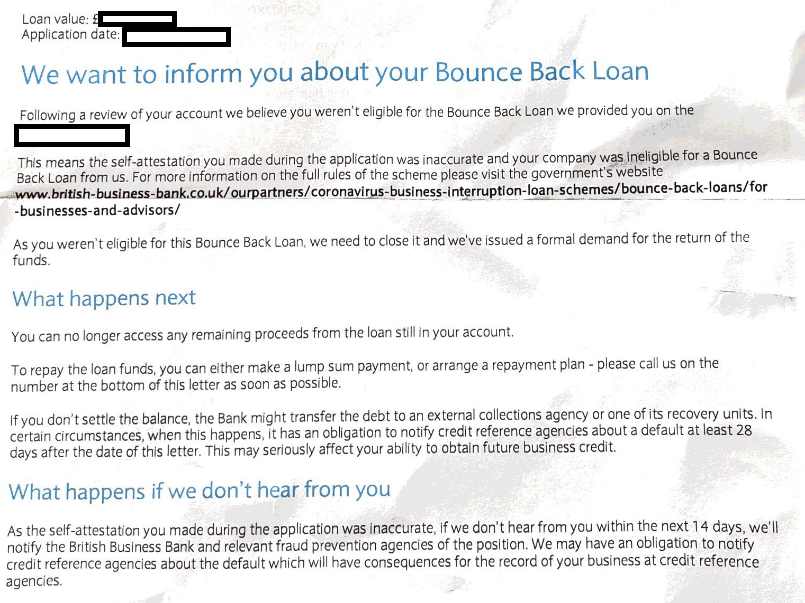 They are also not impressed with those who have tried to get their Company Struck Off and those who managed to do so with a BBL owing and didn't inform the Lender of the Strike Off are being taken to court and many of them are being locked up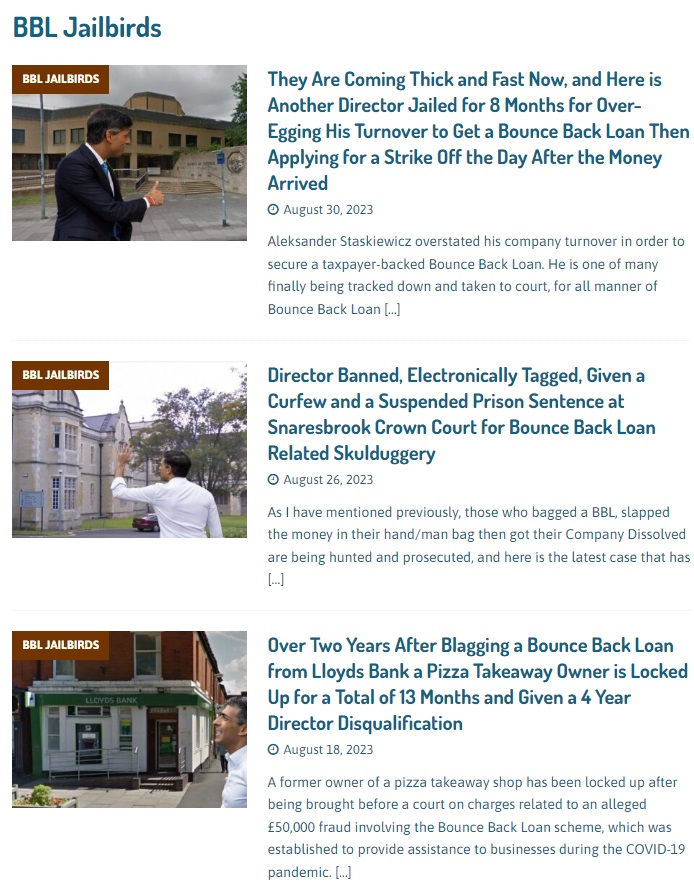 You can read more about such cases here > https://mrbounceback.com/category/bbl-jailbirds/
Anyone who tries that trick now finds the Strike Off is blocked and they are certainly now on the radar of banks and Government.
I asked the Insolvency Service about this and they told me

So I asked the Department of Business and Trade (DBT) who explained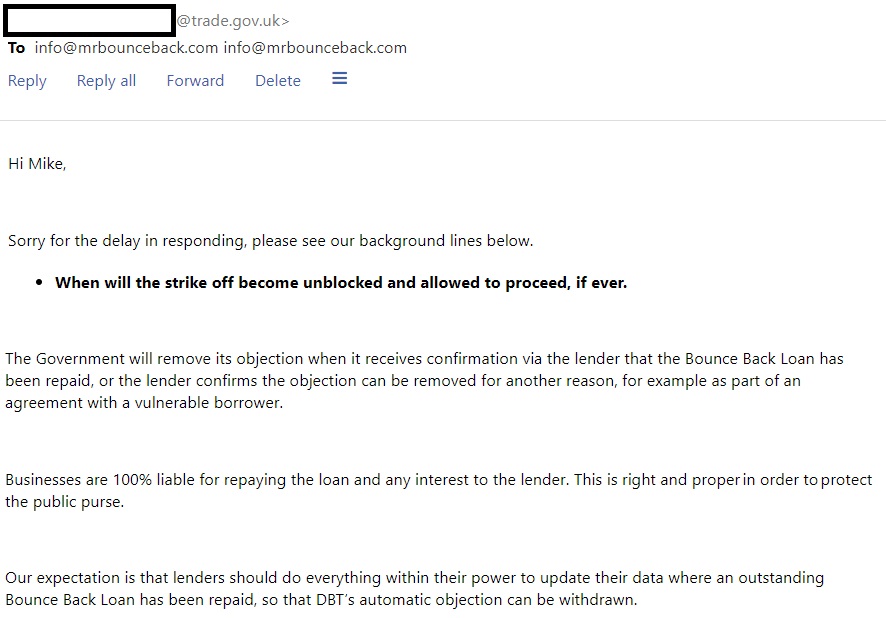 Bounce Back Loan Lenders are not afraid of going to the High Court to get your business wound up if you haven't repaid them in full when they demanded their money back.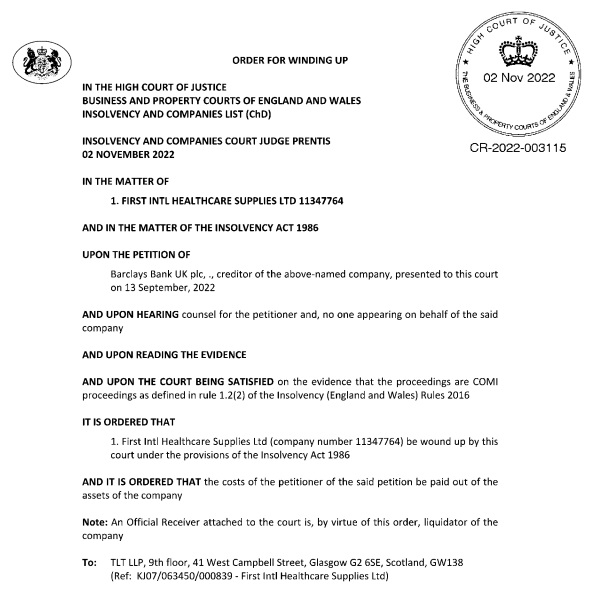 You can find out more about the above case, which is one of many that has ended up in the High Court by reading the background on the link below
Barclays Get the High Court to Wind Up Another Company That Didn't Repay a Bounce Back Loan With Its Director Getting an 11 Year Ban After She Admitted It Never Had Any Turnover, Despite Claiming on the BBL Application Form Its Turnover was £198,000
Many banks have a rolling cycle of reviewing their customers accounts, checking your Company Accounts and all manner of other ways of verifying you told the truth when applying for a BBL, as there is a lot of data sharing going on currently.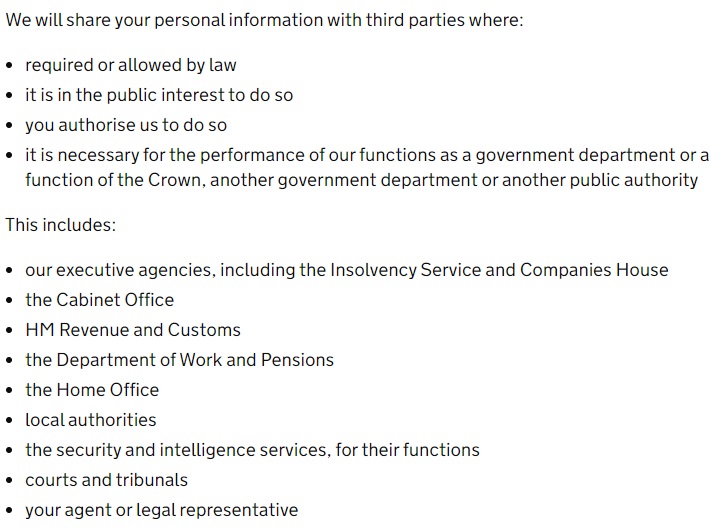 Director Disqualifications
If you do get rumbled for any type of Bounce Back Loan wrongdoing, when you for example have taken the Liquidation route, or when a bank has gone to the High Court to get your Company Wound Up, then ultimately the Insolvency Service are going to write to you and tell you what punishment they have deemed suitable, whilst laying out everything you have done that they feel warrants that punishment.
They then ask you if you have anything to add or wish to mention that may explain your actions and wrongdoing, and if not then by signing the Undertaking you are for all intents and purposes admitting your guilt and agreeing to take the punishment they have lined up for you.
Here is one such signed undertaking for one of the 1500+ wayward Bounce Back Loans and resulting Director Disqualifications that you will find in my BBL Abuser Tracker section of the website.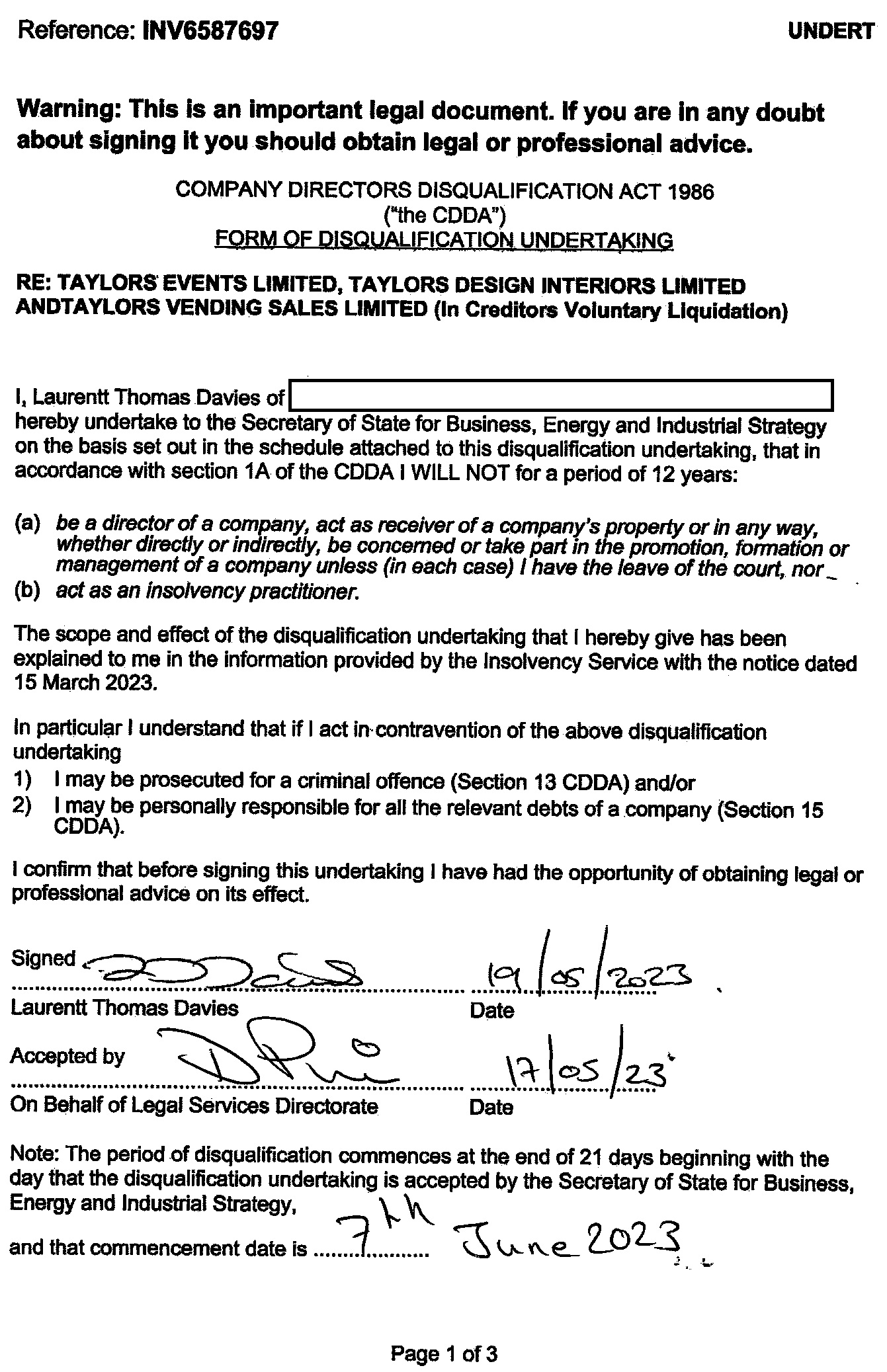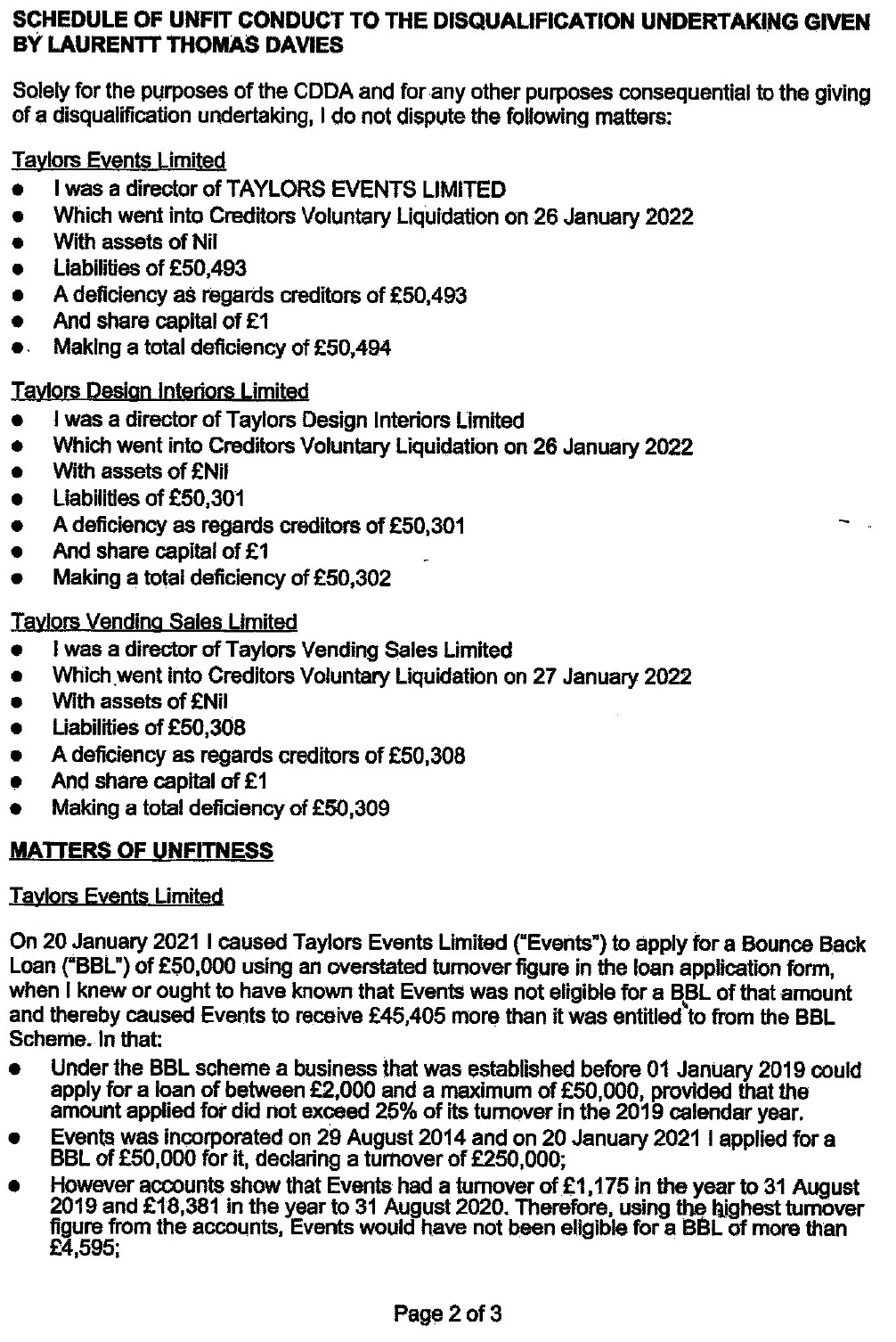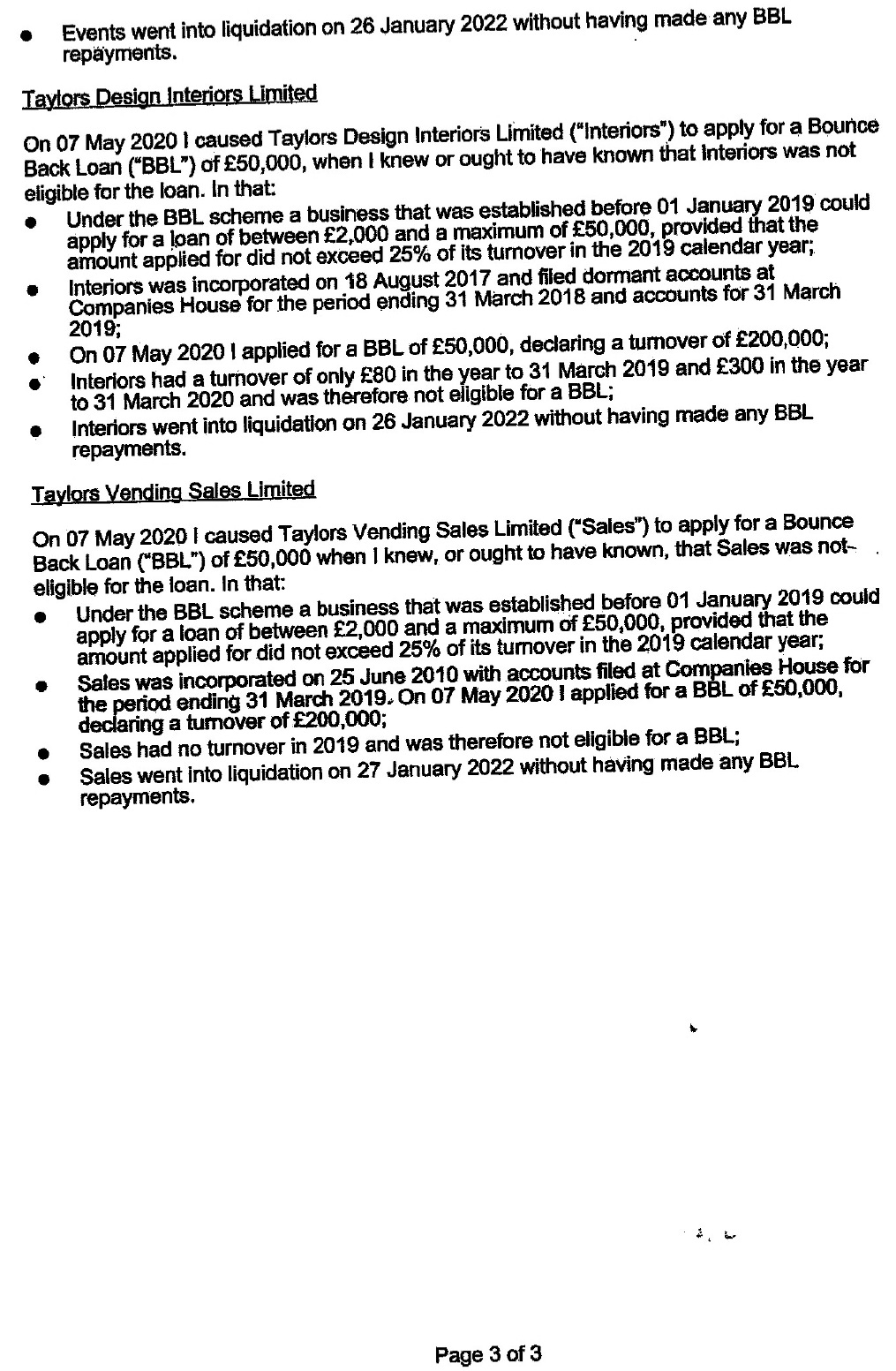 I should also point out that whilst the Insolvency Service can apply for a Compensation Order and not just slap you with a Disqualification, they do not always do so.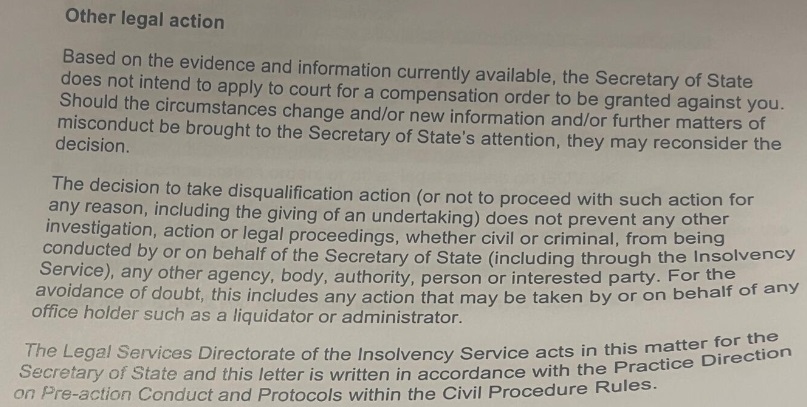 However, whilst many people in such a position agree to repay something and a Compensation Order is not therefore needed, the Insolvency Service just the other day managed to successfully get one secured in court, more on that story here >
Putting Your Case Across and Appealing a Director Disqualification
For the record I have seen plenty of proposed Director Disqualifications cancelled, once a well written explanation and mitigation of the wrongdoing is given to the Insolvency Service, I did officially ask the Insolvency Service just how many proposed Director Disqualifications have been cancelled/over-turned, but it is something they do not like to give out details on….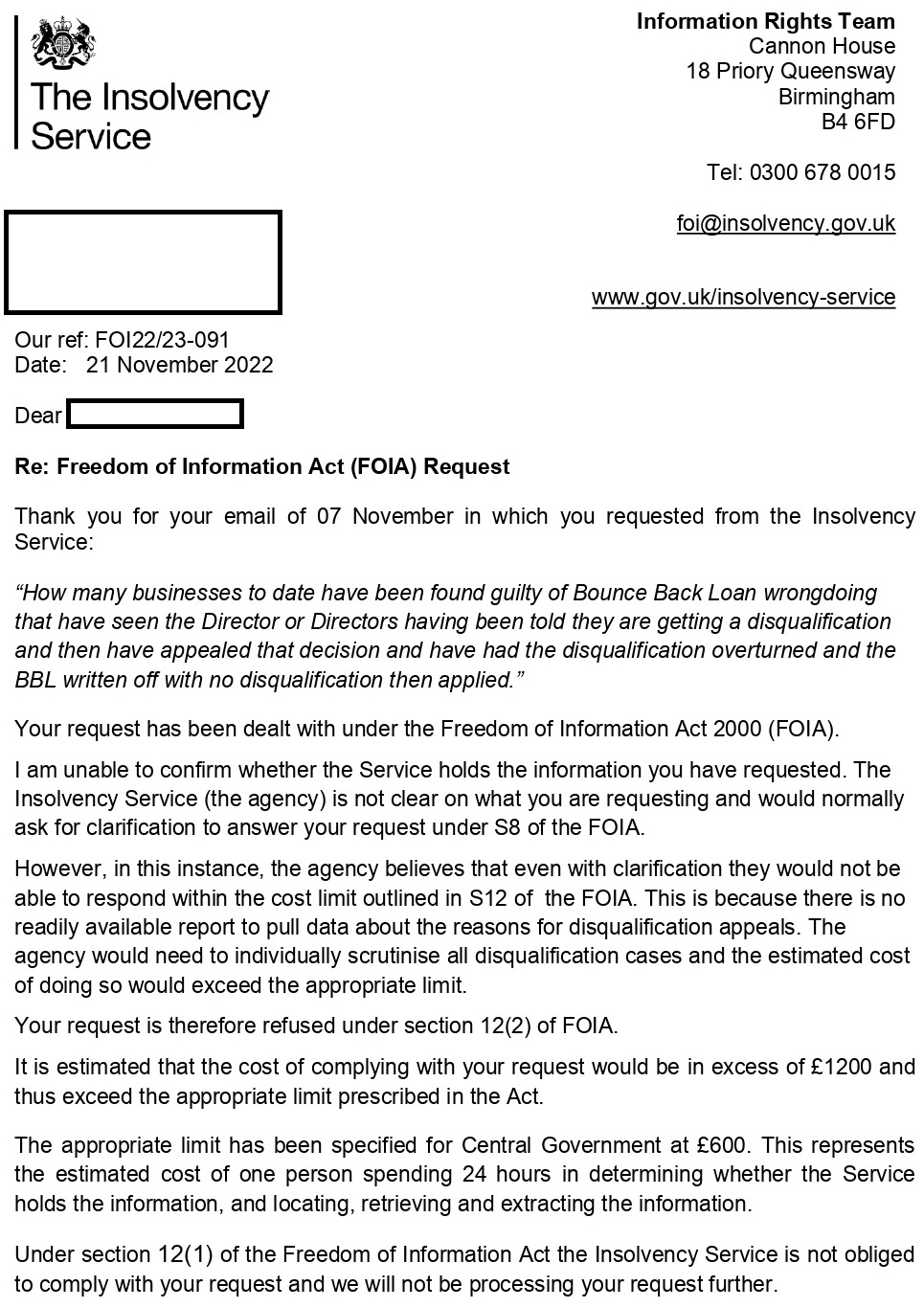 As part of this bizarre job I have given myself, I have also spoken to legal professionals who can and will help anyone who is facing a Director Disqualification, and like I say I have seen those legal professionals get them stopped.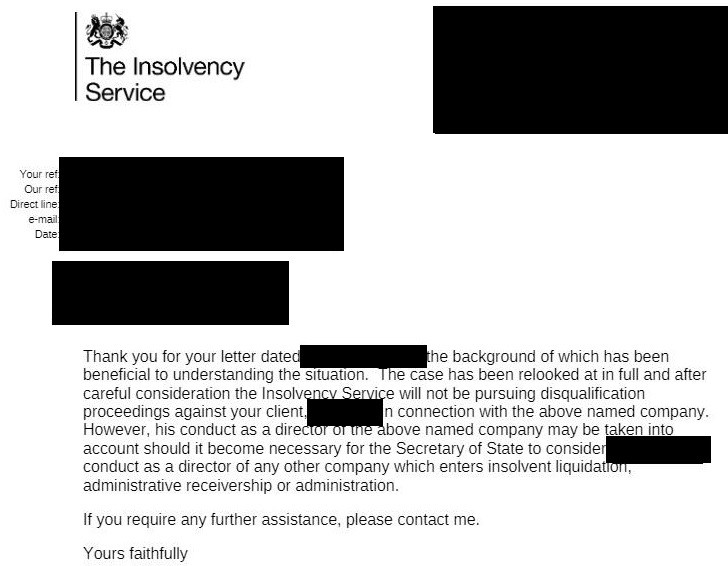 If  you find yourself in any of the situations listed up above and want a chat, then give me a call, I will be more than happy to let you know which solicitors and legal teams across the UK can help you battle against a Director Disqualification or any other BBL related problem you are experiencing.

You always need to "lawyer up" and doing so isn't going to cost you a fortune. I have heard from and spoken to way too many people who have been battered into the ground by the Insolvency Service when they shouldn't have been, and many people sadly given in to the bully boy tactics of that Government Department as they feel alone and exhausted and just want the torment to end, rather that putting up a spirited appeal, which isn't as costly or as long and drawn out as you may feel it would be.
Never, ever forget, it was the Government who told you to close/suspend your business, then filled your heads with stories of how going outside could lead to your death due to the "pandemic" then as you sat there with your business devastated, and in most cases, in a very, very vulnerable state, dangled a huge £50k loan before your eyes, with no credit checks and no affordability checks.
Give me a bell any time.