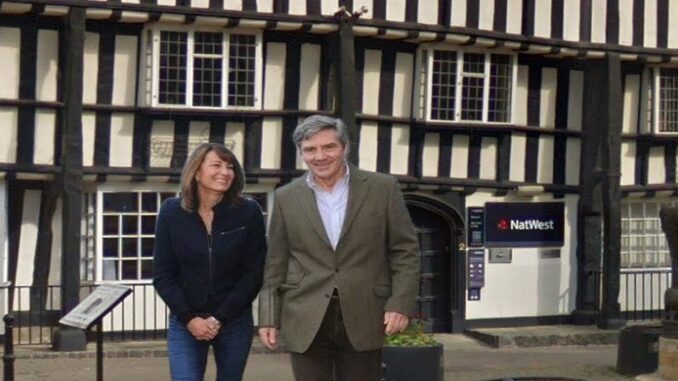 The Middleton family, including Carole and Michael Middleton, obtained a CBILs (Big Boy Bounce Back Loan) from NatWest, which was backed by British taxpayers, to support their business during the COVID-19 pandemic, according to The Times of London.

The loan amount was reported to be £220,000, and as the company has now entered insolvency, there remains an outstanding balance of £220,000, of which 80% is covered by taxpayers.
Due to the restrictions on social gatherings, Party Pieces, the family's business, experienced a significant decline in revenue. In 2022, their revenue dropped from £4.5 million to £3.2 million, which prompted them to seek financial assistance through the loan.
Despite efforts to turn the company's fortunes around, Party Pieces was ultimately sold to British entrepreneur James Sinclair for a mere £180,000, as it continued to face financial difficulties. In 2022, Party Pieces reported a net loss before tax of £900,000.
To address the company's challenges, the Middleton's sought the assistance of restructuring firm Interpath, which managed the company's creditors and explored the best course of action moving forward.
In a report to creditors, Interpath explained that the company's financial struggles were primarily due to the impact of the COVID-19 pandemic, which resulted in reduced social gatherings and decreased discretionary spending caused by the cost-of-living crisis. These factors severely affected Party Pieces' cash flow.
Given the company's financial losses and mounting creditor pressure, it became clear that without new funding or a solvent sale, Party Pieces was insolvent both on its balance sheet and cash flow basis. The existing investors had already injected funds on an ad hoc basis to cover critical payments, and no further funding was available from this source.
Party Pieces was originally launched by the Middleton's in 1987 from their home in Berkshire. Over time, the business thrived, allowing them to provide prestigious British boarding school education for all three of their children.
While Carole Middleton stepped back from active involvement in Party Pieces in 2019, she remained a brand ambassador and director. However, she returned to assist the company during the challenges it faced this year.
The taxpayer-backed loan was obtained through the coronavirus business interruption loan scheme initiated by then-chancellor Rishi Sunak. The UK government processed a total of 109,877 loans amounting to £26.4 billion under this scheme, with several wealthy individuals revealed to have availed themselves of this support.