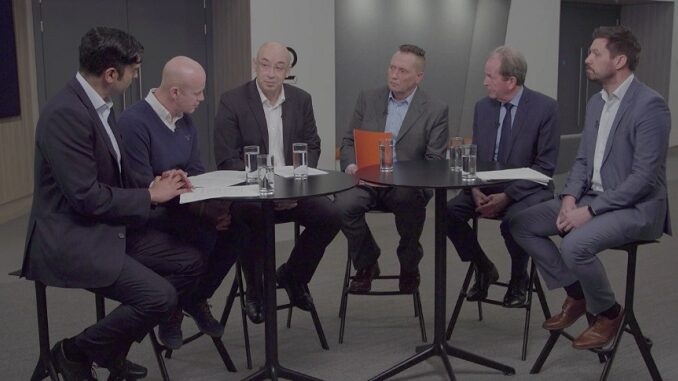 In the wake of the unprecedented challenges posed by the pandemic and the ensuing cost of living crisis, a battle for fair treatment has emerged – a battle that has been fought tirelessly by individuals and organizations dedicated to helping those who find themselves trapped in an overwhelming cycle of financial hardship.

Since May 4th, 2020, when the Bounce Back Loan scheme launched, I have been at the forefront of this fight, striving to offer support and guidance during the period the scheme was live, until the scheme closed for applications on March 21st, 2021, and then latterly as a listening ear to thousands who have been unable to repay their Bounce Back Loans.
However, the toll on my businesses and mental health has been substantial, making it increasingly difficult to continue this vital work without the generous support of individuals like you.
A Struggle Against All Odds
The past few years have been a true test of resilience for individuals and businesses alike. The pandemic and its aftermath have left an indelible mark on our lives, exacerbating existing inequalities and driving countless individuals to the brink of financial ruin.
As someone who has personally experienced the challenges brought on by these circumstances, I understand the weight of anxiety and desperation that many are grappling with on a daily basis.
A Beacon of Hope in Dark Times
In the midst of this crisis, I launched my telephone helpline, a Twitter account, and this very website dedicated to supporting those who feel trapped in a cycle of despair.
The response has been overwhelming, with over 7,000 calls received and a larger multiple of that number via interactions on social media and through the website.
These interactions aren't just numbers; they represent real people, each with their own unique struggles and stories.
The Cost of Compassion
While providing this essential lifeline to those in need has been immensely rewarding, it has also come at a cost – both financially and emotionally.
My businesses, like many others, have faced substantial challenges during these turbulent times. The toll on my mental health has been significant, as the weight of responsibility and the sheer volume of suffering shared with me on a daily basis can be overwhelming.
A Call for Your Support
Today, I am reaching out to you, our supporters, and readers, in a plea for help. I believe that fair treatment and compassion should not be luxuries afforded only to those who can easily navigate financial hardships.
I am committed to holding those in power accountable and ensuring that those who are struggling receive the support they deserve. But I can't do this alone.
Your Generosity Makes a Difference
Your donation, no matter the size, will directly contribute to keeping the telephone helpline operational and maintaining the resources needed to provide crucial assistance to those in dire need.
By donating, you are helping me continue this important work, offering a lifeline to those who may otherwise feel abandoned and powerless.
Join the Fight for Fair Treatment
Are you willing to stand with us in this fight for fairness and compassion? Will you help me ensure that no one feels alone in their struggle? Your donation can make a tangible difference in the lives of those who are facing unimaginable challenges.
The pandemic and its aftermath have tested us all, revealing the fault lines in our society and exposing the dire need for fair treatment and support for the most vulnerable among us.
I am determined to continue this fight, to keep the telephone helpline going, and to provide resources and assistance to those who need it most. But I can't do it without your support.
Please consider making a donation today. Your generosity will enable me to continue being a beacon of hope for those in their darkest moments. Together, we can make a difference and help build a more compassionate and equitable future for all.
To donate, visit my FundRazr page here > https://fundrazr.com/12BBn6
Or Subscribe to the website here > https://mrbounceback.com/membership-join/
Let's get all those BBL's that need writing off done so, as that way people can move on with their lives.
Thank you for your support
Mike