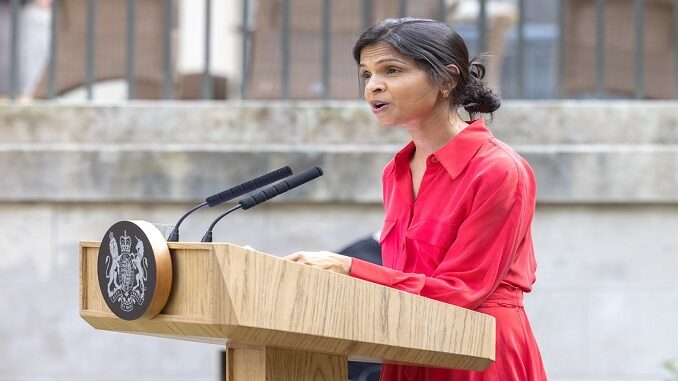 Akshata Murthy, the wife of Rishi Sunak, holds shares in a childcare agency, Koru Kids, that stands to benefit from a significant policy announced in the spring budget.

During questioning by Members of Parliament regarding the budget's favorable treatment of private firms, Prime Minister Boris Johnson did not disclose Akshata Murthy's association with Koru Kids.
As per Companies House records, she is listed as a shareholder in the organization as recently as March 6th.
Chancellor Rishi Sunak introduced a pilot program during the budget, offering incentive payments of £600 to childminders who join the profession. Notably, this amount doubles to £1,200 if childminders choose to register through an agency.
The lack of transparency surrounding Akshata Murthy's involvement in Koru Kids raises concerns about potential conflicts of interest and whether the announced policy disproportionately favors private firms.
Further scrutiny is required to ensure fairness and impartiality in the implementation of government initiatives related to the childcare sector.