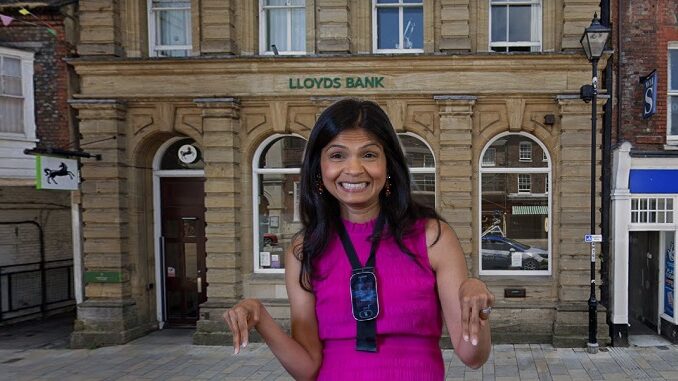 In a revelation that will surprise no one, it has come to light that the wife of Rishi Sunak, the UK Prime Minister, had invested in a furniture business that received £37,500 in taxpayer-guaranteed Bounce Back Loan.

The millionaire investor, Akshata Murty, held shares in The New Craftsmen, an upmarket company known for its luxurious offerings, including a high-end mirror priced at £7,340.
Unfortunately, the business faced a grim fate as it collapsed into liquidation, as indicated by official filings with Companies House. The company's assets were subsequently sold to Sarah Myerscough, and a former employee of the firm. Tragically, the fallout affected unsecured creditors, including employees owed £75,437 and trade and consumer creditors due over £412,000.
It is disheartening to note that taxpayers have seemingly suffered losses on two fronts, according to the filed reports. Lloyds Bank, for instance, had extended a loan of £37,500 to the company under the Covid bounce-back loan scheme introduced by Sunak in 2020.
Regrettably, the bank now finds itself among the unsecured creditors, whose claims surpass the available assets of the business by an alarming £535,863. But they will of course have the ability to get the BBL funds paid back to them via the BBL Guarantee.
Furthermore, the government itself held 450,000 shares in the company through the £250 million Future Fund, a project initiated by Sunak to provide assistance to small start-ups during the crisis.
The UK government had given The New Craftsmen £250,000, a sum that was matched by private investors. However, it appears that the value of the loan, which was converted into equity, has been entirely wiped out, leaving the government at a significant loss.
Curiously, the company's shareholder register boasted a notable figure: Prudence MacLeod, the eldest child of media mogul Rupert Murdoch, held the largest individual stake. Alongside MacLeod, Murty suffered substantial losses as well. She owned 218,785 shares in the business through Catamaran Ventures UK, an investment vehicle tied to her vast wealth derived from a 0.91% stake in her father's renowned Indian IT firm, Infosys.
The revelations surrounding this investment have sparked a heated debate, raising concerns about potential conflicts of interest and the allocation of taxpayer funds.
Many question the appropriateness of such investments, particularly when they involve individuals closely linked to prominent government figures.
The incident emphasizes the need for greater transparency and scrutiny when it comes to the utilization of public money and the potential benefits it may inadvertently bestow upon those connected to positions of power.