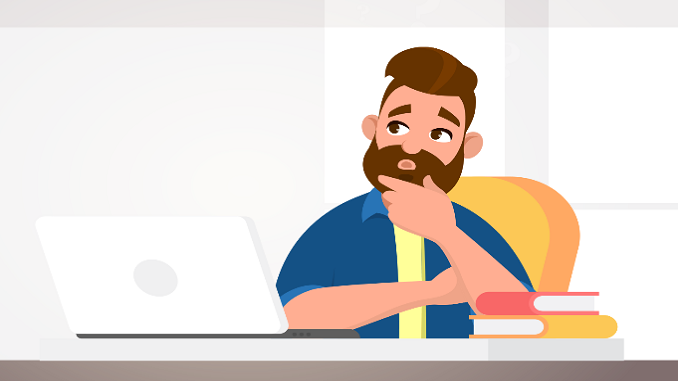 Well, as expected Rishi Sunak did make an appearance yesterday, quite early in the morning it does have to be said. A quickly put together trance of business grants were announced, however one thing did stick out about those grants, once again they appear to be targeted at those with business premises and those paying business rates and a select number of business market places to.

I ran a quick poll over on my Twitter account, and as you will see from the current results of that poll, many businesses do not qualify for any of those grants: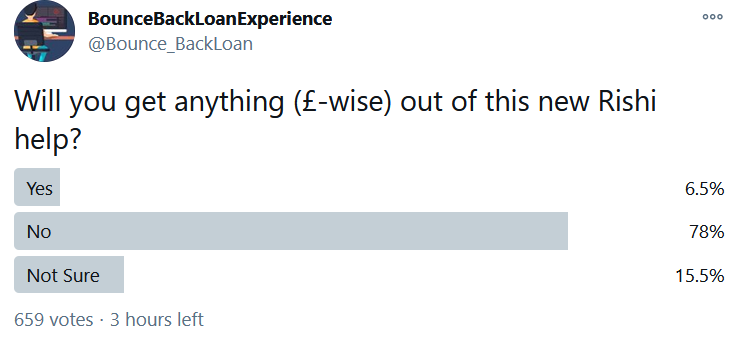 It should be pointed out that Local Authorities are offering "discretionary grants", however they vary greatly from area to area, so whilst some business owners may find they can apply for such a grant, due to limited funding many do not qualify.
I would urge you to contact your Local Authority to see if they are offering such grants, as you may just qualify for one, or at the very least may be able to apply for one, but do not pin your hopes on getting one.
March Budget May Hold the Key to Additional Financial Support
The main topic of conversation yesterday on my Twitter account was changes to the Bounce Back Loan scheme, as many people have got a BBL now (loads still have not though), those with one are hoping Rishi will increase the value of the loan amount in some shape or form.
Whilst there is always the chance that he could do that at any point in time (but that is a big ask), it is increasingly looking like it will not be until his March Budget that any additional financial help, by way of a replacement scheme will be forthcoming.
He has not hinted at how any replacement scheme or schemes will be designed, so its all going to be guesswork until we find out what they are, but I would urge you to contact your local MP and make them aware of the business and financial problems you are experiencing, so they in turn can badger Rishi and his team in one way or another to let them know what SME's are experiencing right now.
Most "industry experts" are of the mind any replacement scheme or schemes are not going to be designed in the same way as Bounce Back Loans, and will not be 100% Government Guaranteed, but once again such "experts" may be proven wrong.
Banks are eager to return to normal business lending, as they obviously want to charge much higher interest rates and make more money, so they will be pushing for any additional schemes to only be partially Government Guaranteed and with a much higher interest rate too.
HSBC Top-Ups
One final thing to update you on is regarding HSBC Top-Ups, I haven't a clue what they are playing at now, for it was two months yesterday that they made live their top up facility, and I have a huge number of people contacting me with their updates on their top-ups with that bank, those updates being there are no updates and they are still waiting.