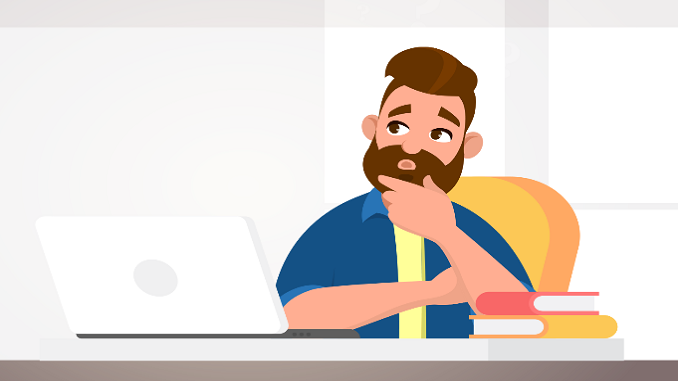 As we moved onto week three of the Bounce Back Loan scheme, it turned out that during that week some 143,676 were approved and paid out.
However, as was to be expected a whole host of problems were reported to me during that third week of the scheme.
Watch the video below for some of the many messages I was sent during week three to get an overview of some of the many problems and worries people were experiencing/having:
One annoying problem was regarding HSBC Feeder Accounts. When HSBC made live their BBL facility they allowed those who did not have an account with them to apply for a BBL, but only once they opened a Feeder Account.
Those accounts were a single use disposable type of account, their sole purpose was to allow you to apply for a BBL then if approved your loan was paid into that account, which would then fire it out into the account your nominated, which could be with any other bank.
At the start of the scheme though it became quickly apparent that there was no system in place to make those types of account live, and as such many, many people had applied for one and were left waiting for an update.
Back in those early days the way that HSBC would set up such an account would be to get a staff member to phone you up and share a computer screen with you, they would then ask you questions off the screen and you would then follow the instructions for them to complete the form.
It was a long and drawn-out process, lasting in most cases over an hour, and as such you can see why there was a huge delay in setting those accounts up, for a staff member would only be able to do a small number of them each working day.
As the scheme move on and the weeks ticked by HSBC made live an online feeder account application portal which cut out the phone calls, however that portal caused even more problems, for you needed to upload documents to that portal, but some people did so and were blissfully unaware those documents did not in fact get loaded, and eventually their application would time out and they would be declined a Feeder Account.
Due to it being weeks before HSBC did get around making Feeder Accounts live, I did christen them "Imaginary Feeder Accounts". It was however on May the 18th that I did get feedback from one applicant who did get a phone call back and then got a Feeder Account set up.
However, even after setting up a Feeder Account or even when you had a Business Account with HSBC went on to apply for a Bounce Back Loan it did take weeks and in some cases months for that application to get processed.
Once an HSBC BBL application had been processed a final EchoSign would be sent out, and once digitally signed payment would follow, however there was never any set time scale for payment to arrive, as many people did find out.
One slight problem, well a major one that did start to appear in week three is that HSBC issued EchoSign's with an error on them, the error appeared to be the account number on that EchoSign which began with 000, and as such a new club was formed that being the 000'ers Club.
HSBC then had to issue new EchoSign to those affected with the correct bank account number on them.
Last week, that being week two, several thousand people were mass declined by Starling Bank, however a mysterious group of 85 people were not declined nor approved, and they stayed in limbo for quite some time, until they discovered their fate.

It was suggested by some that those applicants had applied before Starling Bank had informed the British Business Bank there were mass declining applicants, however it all remains a mystery one way or the other.
Week three also saw people being able to find a "back-door" to get a Bounce Back Loan with Lloyds, what they had to do was simply to open an account with Halifax which they could do instantly and online, and then apply for a business account by onboarding with Lloyds with the account number and sort code from their newly set up Halifax account.
Many people did manage to bag a Bounce Back Loan that way, until Halifax and Lloyds realised what was going on and then instigated a "cut off date" meaning only those using a Halifax personal account opened and in use before March 1st, 2020 could get a BBL via that method.
Santander also started to send out mass decline emails this week too.
It was also around this time that Tide instigated their as it turned out to be ill-fated "waiting list" they were swamped with applications, and as they only had £50million available which could service around just 1333 BBL's it was an accident waiting to happen…………