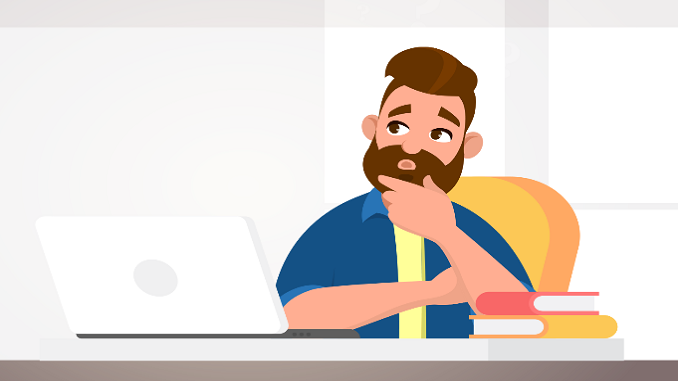 Let me quickly rattle through some updates for you, as I am now aware the website is getting a shockingly huge number of visits each day, so there are lots of you out there that need as much information as possible.

Metro Bank have finally pulled their finger out and have, it appears, been emailing everyone who they believe to be eligible for a Bounce Back Loan top-up, the email you should have had by now is the following: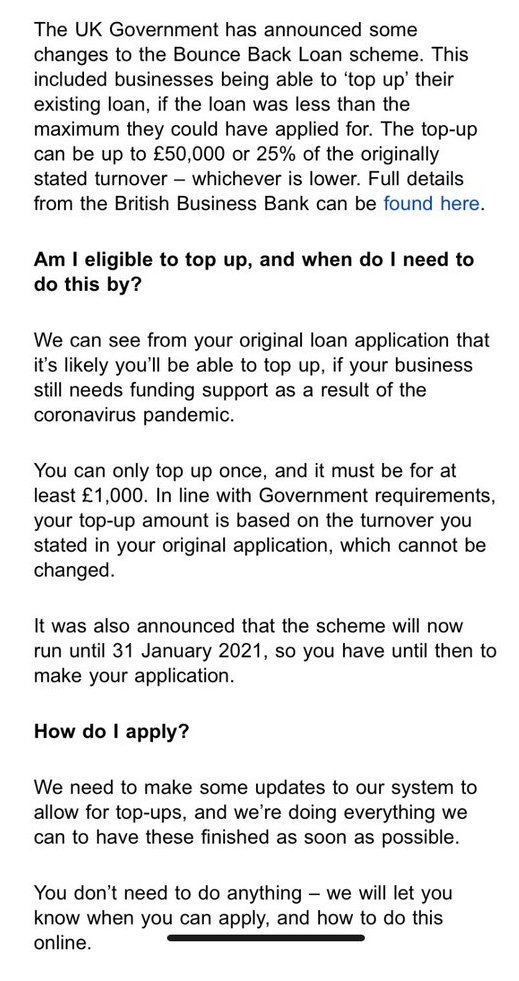 If you haven't got one then they must believe you are not eligible for one or they haven't got around to emailing you yet, so if you believe you are due one and never got emailed then either hang on until their top up system goes live and see if it lets you apply or badger their support staff, good luck with that though as they are proving to be rather illusive sadly.
HSBC
Sadly things are moving slowly at HSBC, however based on experience, they do tend to play catch up on both a Friday and Saturday so let's hope they do make some progress on top-ups during the day and tomorrow too.
Starling Bank Paying
Finally, Starling Bank have got the message that people need top-ups to try and keep their businesses going, and as such Anne Boden does appear to have stopped promoting her new book for a short while and has got around to firing out payments, here are some of the many people who have been paid out.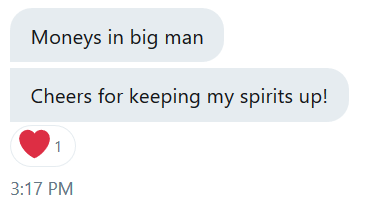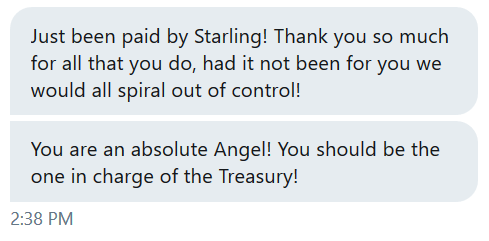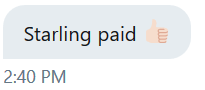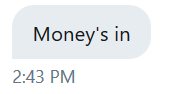 Be aware though many are still waiting for their top-up applications to be processed and paid out, so you may be one of them, but be aware they have been paying so your turn should come soon.
GC Business Finance
I have had word from several people who applied for a Bounce Back Loan with GC Business Finance, and whilst they have been declining some, a number of applicants are also moving some onto the next stages of their application that being supplying additional documents and also taking part in a "Skype" meeting so they can verify you are you and not some balaclava wearing would be Ferrari driver out to scam them!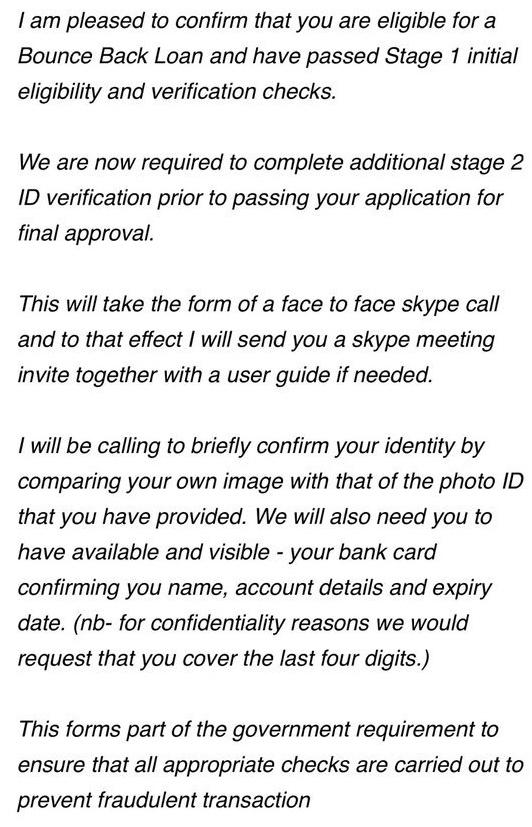 Bounce Back Loan Stats and Facts
From 18th October, up until close of business on the 15th of November a total of just 61,155 Bounce Back Loans were approved, those loans were valued collectively at some £1,098,000,000.
Since the scheme went live on May the 4th a total of £42.18 billion has been paid out to some 1,397,475 applicants. As such the average amount per Bounce Back Loan is some £30,183.
That works out at 3.27 (yes 3 POINT 27 NOT 327!!!) BBLs being processed per hour on average by accredited lenders still processing and paying BBLs.
The lenders all claim to be so overwhelmed they cannot open up to new customers, those figures prove otherwise (yet again).
It could be said they are all conspiring against small businesses or even targeting their hatred of HM's Conservative Government, who knows the real reason, or perhaps it was the Reservation Notice sent out by the previous CEO of the British Business Bank that forced the hand of many banks to stop accepting new customers, the timing of it going public and the last few banks locking out new customers does however fit in with that yet unproven theory, who knows the real reason?
I've asked anyway, best we know.