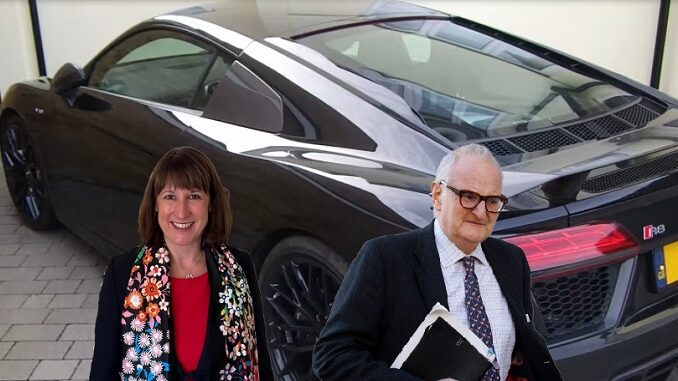 A finance controller with a penchant for Audi cars pilfered over £3 million from his employer, capitalizing on Bounce Back Loans.

Rhys Jackson, who at one point possessed seven of these high-end vehicles, pushed his company into administration, resulting in the loss of numerous jobs, according to a court proceeding.
Residing in Chelmsford, Essex, the 56-year-old also falsely claimed three government-backed Covid loans, amassing £150,000.
Between 2014 and 2018, Jackson executed over 600 transfers, totalling £2.9 million, from Watson Refrigeration Ltd to twelve of his personal bank accounts, as detailed in Chelmsford Crown Court.
This led to the company, which employed approximately 40 individuals at the time, falling into administration.
Subsequently, a director who launched a fresh business endeavour, JCW Mechanical Ltd, suffered additional thefts by Jackson.
Beginning in April 2018, Jackson redirected over £326,000 from the JCW Mechanical Ltd bank account to his own through 184 transfers.
Sentenced to nine years in prison, he was found guilty of 14 offenses, encompassing theft, fraud, fraudulent evasion of VAT, and serving as an undisclosed director for a company in violation of his disqualification order.
Previously, he had been incarcerated in 2007 for over seven years for embezzling from a prior employer, and he was prohibited from serving as a company director for a period of 15 years.
Judge Alexander Mills conveyed to Jackson: "This was a sustained and deliberate abuse of trust just years after you had come out of prison for doing it before.
"You offered help and support to get the second company on its feet then continued to take money from that."
Steve Doyle, from the fraud investigation division at HMRC, stated: "This case began as a tax fraud investigation, but it quickly became clear that Jackson was targeting numerous victims.
"Not only did he defraud the UK taxpayer by submitting false VAT claims, but he also stole eye-watering sums of money from his employer, as well as Covid Bounce Back Loan cash.
"We will always follow the evidence to bring fraudsters to justice and to ensure there's a level playing field for those who abide by the law."