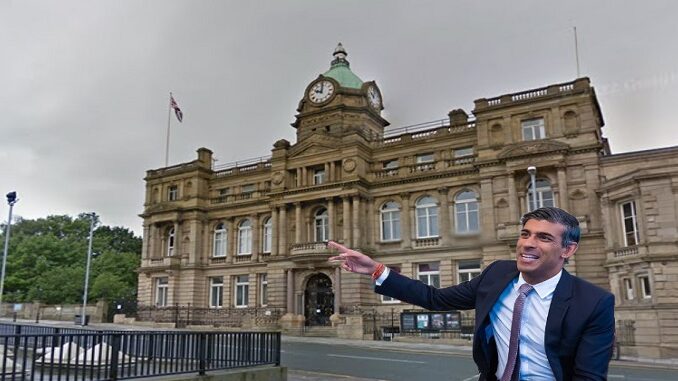 You may have been lucky and got a grant for your business from your Local Council during the Pandemic.

Some business owners got a fortune, some had to beg for the scraps left via the discretionary grants and of course some business owners did not get a penny piece.
The Government decided to allocate billions of Pounds to local councils/authorities and left it up to them to determine who got those grants.
I will leave that aspect of those grant schemes there, suffice to say if there wasn't any skulduggery with the allocation of those fund I would be surprised.
Anyway, the Public Accounts Committee have just stated the following on the fraud and error aspect of those grant schemes, and as you will see, their investigation proves those schemes were messed up and getting anything back from fraud and error is almost impossible.
COVID Business Support Fraud:
The Government has been slow to take action to recover losses to error and fraud in COVID grant schemes of over £1 billion. The Public Accounts Committee finds that, three years on from the provision of £22.6 billion in business support schemes in the pandemic, the Government had, by May 2023, recovered only £20.9 million of an estimated £1.1 billion in fraud and error losses.
When challenged by the PAC on its approach to recovering losses, Department for Business and Trade (DBT) officials responded that checking payments is very expensive, there are legal questions about the ability to recover some payments, and it will be "incredibly hard" to recover much of the losses. The PAC is urging the Government to set out the specific steps it will take to tackle this fraud and error, to recover funds and restore public trust.
The impact achieved by the £22.6 billion provided to businesses, or how much money was spent that might not have been needed, remains unknown. Government knew when setting up the grant schemes that too much would be provided to some businesses and not enough to others, but how far the money succeeded in protecting businesses and employments is still not clear.
The report also finds that likely underinvestment as a result of financial pressures faced by local authorities made it harder to deliver COVID schemes for some councils. Central government's distance from the practical realities on the ground meant confusion, delays and uncertainty for small businesses and local authorities.
Officials acknowledged to the Committee that, in the early phases of the crisis, the connection between policy making and knowledge about delivery of the schemes was "not as strong as we would have liked it to be". HM Treasury also accepted that there were things it should have known but did not at the start of the pandemic about varieties of businesses and the capabilities of local authorities.
Chair's comment
Public Accounts Committee Chair, Dame Meg Hillier MP, said:
"The Government must not wait for the conclusions of the COVID inquiry to learn the lessons laid out in this report. Never again should a national emergency find policy being written as we go along, without firm planning and good local data, with local authorities not properly funded to work in partnership on the support required. The next emergency must find the Government rigorously prepared with an understanding of the optimal means to support businesses through difficult times.
The lack of planning from Government also meant that a door was left wide open in these schemes to fraudsters who took shameful financial advantage of schemes that were designed with national solidarity in mind. It is simply not good enough to give up on recovering this money simply because it is difficult to do so. Public trust is harmed if the Government shrugs its shoulders at criminals lining their pockets with state support."