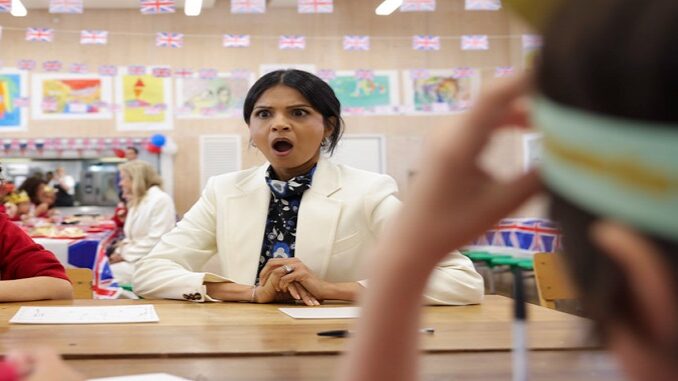 A man named Jiro Wilson, who engaged in multiple affairs and participated in swinger activities, was condemned as a 'dishonest parasite' by a judge who sentenced him to six years in prison.

During the recent Proceeds of Crime Act hearing, it was disclosed that Wilson's illicit activities resulted in him profiting £373,939. However, he was only required to repay £37,230 from his accessible assets.
Over a period of less than 18 months, Wilson deceived four women out of £46,000 by promising them substantial returns from his purported business venture.
Wilson, 52, was initially incarcerated for six years earlier this year, but found himself back in court for the Proceeds of Crime Act proceedings.
I covered his previous court case on the link below
Judge Proclaims "It Seems to Have Been Obscenely Easy to Scam the State to Get a Bounce Back Loan" as He Locks Up (For 6 Years) a BBL Abuser
According to prosecutor Mary McCarthy, he established a water company named Tor Water in Exeter, Devon, in 2017, despite lacking the necessary funds. At one point, his bank balance plummeted to a mere £4. Exploiting the trust of women he was involved with romantically, he persuaded them to invest in his enterprise.
One woman, a mother of two, contributed £20,000 from her inheritance to assist him in launching the business, with the expectation of being repaid within two years. Other women were similarly ensnared by his persuasive rhetoric. Some victims were captivated by his charm, while one woman cohabitated with him for nearly seven years before uncovering his infidelity by inspecting his phone.
Another woman, who believed in his venture, is believed to have suffered losses exceeding £200,000, although these were not included in the criminal charges against him.
Wilson, who frequently claimed to have funds in a repossessed flat in Exmouth, Devon, deceived the victims by promising them shares in the business. However, it was all a fabrication, and he squandered their funds on himself. He used to lease a section of a spacious country house, and the owner attested that Wilson indulged in extravagant purchases of high-end cars and motorcycles.
The landlord, Mark Turner, characterized him as a narcissist, asserting, 'He takes no responsibility for his actions; he is utterly irresponsible.'
During proceedings at Exeter Crown Court, Wilson's attorney, Warren Robinson, affirmed, 'He was always forthright about his involvement in the swingers' community.'
One victim, Amy Garwood, who had cohabited with him, is still grappling with the financial fallout from his deceitful actions. She revealed that he lavished money on other women, engaging in numerous affairs and even 'spending money to see an escort.'
'He was extremely manipulative and would dismiss my concerns as paranoia. I knew he was involved with other women, but he always had an explanation or an excuse. I was taken advantage of,' she lamented.
Judge David Evans noted that the women joined forces to initiate a private prosecution against Wilson due to official indifference. However, the judge halted the trial to involve the Crown Prosecution Service (CPS) due to other transgressions committed by Wilson.
Labelling him a 'dishonest parasite,' the judge awarded each woman £500 for exposing his deceit. Additionally, the judge criticized how remarkably simple it was for Wilson to defraud the government of a £50k Bounce Back Loan and evade VAT payments to HMRC.
Furthermore, Wilson received a 15-year ban from serving as a company director, as the judge deemed him 'wholly unsuitable' for such a role.
Ian Hackett, representing the HMRC fraud service, condemned Wilson's behaviour, stating, 'Jiro Wilson's conduct is reprehensible; he exploited fraudulently obtained government funds to sustain his personal lifestyle during the height of the Covid pandemic.'