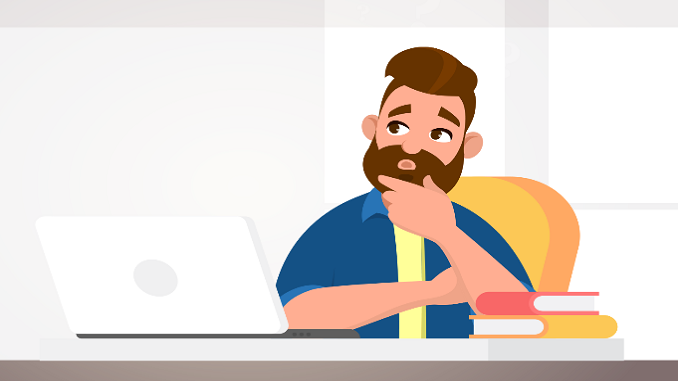 With no official figures being released now each week as they had been done so up to and including week fifteen of the Bounce Back Loan scheme, no one other than those directly associated with that scheme had any idea of just how many people had been paid out a BBL in week seventeen.

That week, for reference covered the days from the 24th of August up to and including the 30th of August 2020, and as sure night follows day there were still no shortage of people banging their heads against a brick wall when it came to getting an update on a BBL application they had sent into most accredited lenders, the video below shows just a sample of the messages I received that week.
Below you will find an overview of the ongoing problems associated with the Bounce Back Loan scheme in week seventeen, which as usual did tend to follow the usual pattern.
Keep in mind that most accredited Bounce Back Loan lenders never accepted new customers, and as such it was only those that had entered into the spirit of the scheme and were accepting new customers that did attract no end of complaints.
HM Government had asked all lenders that were part of the scheme to open to new customers as soon as they could do, however the majority of them never did.
Metro Bank BBL applicants were in for a long wait, with some reporting to me this week that after a month they finally got paid out their loans, keep in mind though that bank were now famed for declining people based on the fact they did not like the marketplace they operated in.
Starling Bank continued to process some of those on their waiting list, not everyone invited to apply got a BBL approval by the way.
The infamous shared industry database was still putting people through the agony of having a BBL declined as they were often incorrectly listed up on it as already having one when they did not, and all manner of other problems caused by that database.
A new lender did get accredited this week that being Conister, and I put word out within minutes of them going live, and whilst they only initially had £10million to lend which did not equate to a lot of BBLs many of those that did go on to get a BBL with them were my followers on Twitter.
Be aware though that Conister did rapidly get overwhelmed and there was no end of problems experienced by those applying with them, as you will discover by looking around this website.