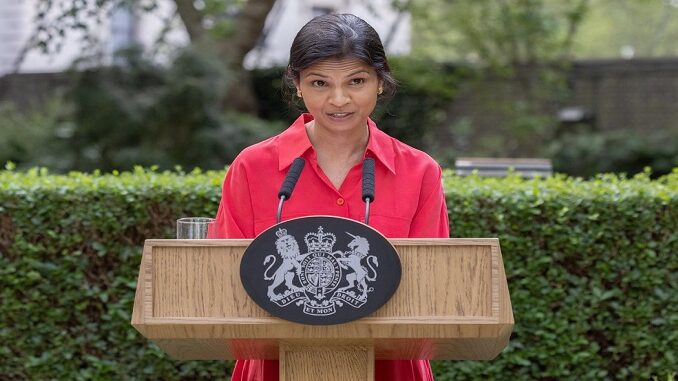 Study Hall, an education start-up with financial ties to Akshata Murty, the wealthy spouse of Rishi Sunak, has been granted nearly £350,000 of UK government funding.

Innovate UK, the grant-awarding body, describes Study Hall as a company focused on developing a state-of-the-art AI-based adaptive learning and assessment platform designed to accelerate student progress.
This revelation comes as Rishi Sunak faces a separate investigation by the Commons standards tsar over concerns regarding the proper disclosure of his wife's shares in a childcare agency, which benefited from the Budget.
Sir Keir Starmer, the leader of the Labour Party, expressed his concerns about the Study Hall grant during a visit to Blackpool, Lancashire, stating that there are questions that need to be answered regarding this matter. He further highlighted a potential pattern of behaviour emerging and emphasized the importance of addressing these questions promptly.
Innovate UK, an independent body funded by the government, provides financial aid and other forms of support to companies involved in the development of innovative products or services. The grant awarded to Study Hall is part of their ongoing efforts to foster advancements in the education sector.