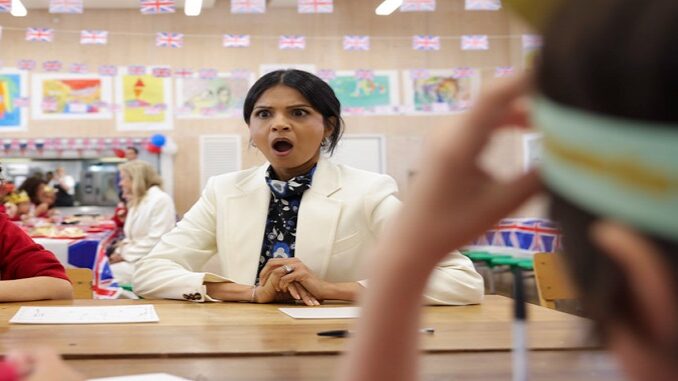 Rishi Sunak is facing increasing scrutiny regarding a mysterious loan he extended to a company that invested in multiple Companies that later received Covid-related support, many of which went belly up owing the taxpayer a fortune.

According to the accounts filed at Companies House until 2019, the now Prime Minster, Rishi Sunak was owed £652,499 by Catamaran Ventures, the venture capital business of his wife, Akshata Murty.
However, in September, Ms. Murty claimed that the loan had been transferred to her five years earlier. This contradicts her signing of three sets of accounts that indicated her husband remained a "long-term creditor."
Deputy Labour leader Angela Rayner has demanded explanations from Mr. Sunak regarding the loan, especially in light of his recent fine related to the Partygate scandal.
Rayner expressed concerns, stating that this situation appears to involve more than just careless accounting. She insisted that Rishi Sunak must clarify this financial confusion and provide evidence of when, or if, the loan was returned.
Failure to do so raises serious questions about whether the Chancellor, at best, violated rules and, at worst, privately benefitted from questionable investments.
A spokesperson for Ms. Murty explained that the transfer did indeed take place correctly in 2015, but an administrative error resulted in its improper reflection in subsequent accounts. However, they did not confirm the availability of records from 2015 to substantiate this claim.
In this case, it seems that either the company did not make the necessary adjustments or failed to properly reflect those records in its accounts from 2016 to 2018. In either scenario, this represents a significant failing. There should have been a record documenting the loan transfer in 2015 when Sunak initiated it.
Rishi Sunak and his wife established Catamaran Ventures in 2013 and provided the company with funds to invest in UK businesses. He resigned as a director in 2015 when he was elected as an MP.
However, company accounts from 2016 to 2018 demonstrate that he remained a creditor. In September of the following year, Ms. Murty submitted updated accounts for 2019, stating that she was the sole creditor.