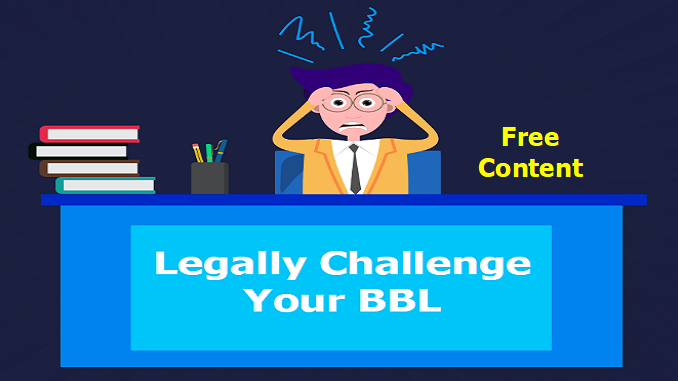 Now that the cavalry has arrived so to speak, and you have the option to challenge your Bounce Back Loan, there will no doubt be a plethora of questions you have about doing so, with that in mind let me look at one important question you will have, that being could your entire BBL be written off.

That is question I put to the team at Back British Business and part of their sign up process that you will have to go through when utilizing their service is to estimate the losses that your business has suffered/experienced due to lockdown restrictions after you took out your BBL.
They do state the following:
We'll write a detailed legal letter to your bank making a complaint in relation to your loan and seeking the write off or reduction of your loan and/or the set off of the losses you have suffered due to the further lockdown restrictions after you took out your loan
Depending upon your bank's response and provided you qualify for the Financial Ombudsman Scheme, we will write a detailed complaint letter to the Financial Ombudsman seeking redress
We will seek to engage in negotiations with your bank (and the Government as applicable) to reduce your indebtedness under your loan.
Spend Some Time Working Out Your Estimated Losses
The losses you will have experienced could for example be the drop in income you can prove during lockdowns, or losses you estimate you have been forced to endure as part of any business plan you had in place.
Please spend as much time as needed working out those estimated losses and provide as much information as possible on what they are, as you may be surprised at how large they could work out to be.
Once again, if you want to chat to the team at Back British Business, they are on hand to guide you, so make contact with them and ask any questions you may have before making use of their service.
If you do decide to take them up on their service be aware that the EUA Campaign do have their discount code:

You Have to Decide for Yourself Whether to Challenge Your BBL
It is going to be your decision whether you do make use of the service offered by Back British Business, and as such please do think about your options moving forward.
I am not offering any type of advice, legal or other, but am committed to ensuring you are aware of all of the options available to you, and I am carefully watching the progress made by the Back British Business team in getting BBL's either written off or reduced in value and will continue to report on that aspect and all other aspects of the BBL scheme moving forward.
Having seen the stunts pulled by banks and those in charge of the rules of the scheme and their flat out refusal to acknowledge the problems the BBL scheme have caused and the devastation to many businesses moving forward, the time has certainly come to challenge those loans.