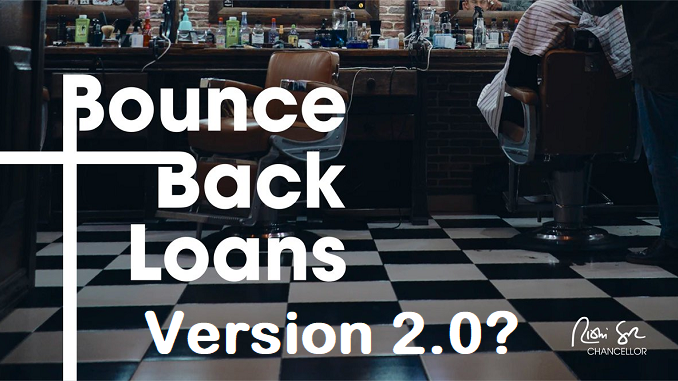 I have been wondering, dear website visitor, why has Rishi planned to launch the Recovery Loan Scheme with a £25,000 minimum loan amount? Why has he structured it in much the same way as the CBILs scheme, including an 80% Government Guarantee?
Let us take a step back in time to when CBILs launched, it quickly became apparent that that scheme was failing most SME's, and as such Rishi and his team put their thinking caps on and the Bounce Back Loan scheme was launched.
Could history be about to repeat itself, most SME's I have chatted to think that the Recovery Loan Scheme will not be one they can access, due to many obvious reasons.
So, is Rishi planning to let the Recovery Loan Scheme launch, let it stew for a couple of months perhaps, then swoop in and announce that he is "always willing to help and listen to SME's and act fast"(ish) then launch a BBL MKII Scheme?
That would fit in with how he has played out his "script" previously.
By waiting a couple of months that would enable him to digest just how many of the initial set of Bounce Back Loans issued at the start of the scheme (the majority by the way) now due to have repayments started on them have either been fraudulent, gone into default or those who took them have opted for a Pay as You Grow Option or even have started to pay them back.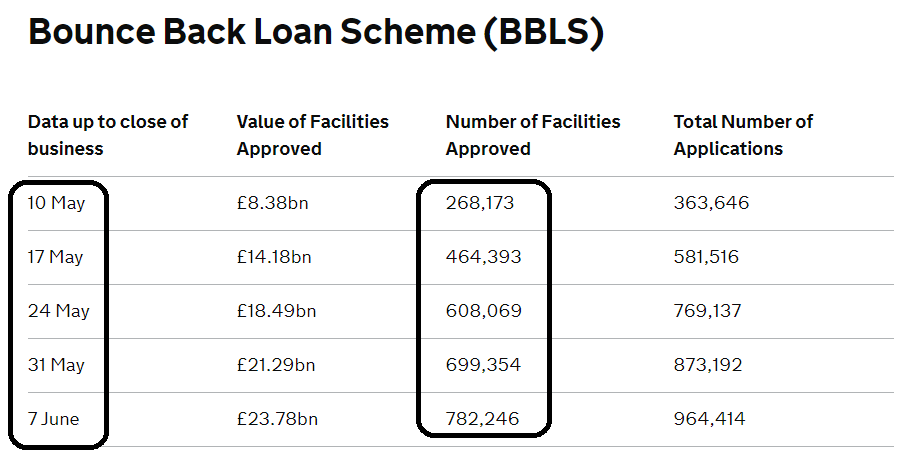 He could then realistically work out the likely cost of such a revamped BBL scheme.
By making any Bounce Back Loan MKll Scheme designed so those wanting one could apply for a loan lower than £25k in value that would fit in with allowing the Recovery Loan Scheme's design to cater for those bigger businesses wanting larger amounts (just like CBILs).
Just thinking out loud but there has to be a reason why he has designed the Recovery Loan Scheme with a £25k minimum loan value.
Oh, and he did twiddle about with The Financial Services and Markets Act 2000 (Regulated Activities) (Coronavirus) (Amendment) Order 2020 to make it fit Bounce Back Loans and look at the magical figure:

Who knows what he is up to though or what is going through his mind…..
We will have to wait and see, I guess.