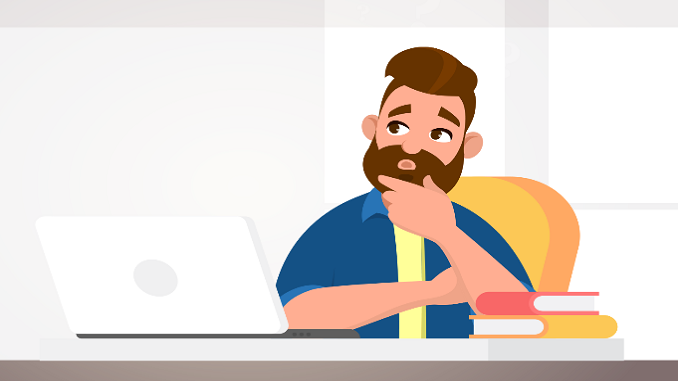 In light of Danske Bank having been found guilty of a second breach of the Small and Medium-sized Enterprise (SME) Banking Behavioural  2002 Undertakings that I reported yesterday, today I look at another two banks that received a slap from the Competition and Markets Authority (CMA) for wrongdoing during the BBL scheme.

You will find more on that Danske Bank story on the link below:
> https://mrbounceback.com/danske-bank-found-guilty-of-ripping-off-bounce-back-loan-applicants-a-second-time/
One of the aims of the Bounce Back Loan scheme was to get money out of the door quickly, however Clydesdale Bank and its sister bank, that being Yorkshire Bank chose to make some of their customers jump through additional hoops to get one of those loans and delay them in accessing the scheme.
They did that by requiring those using a personal bank account for their business affairs to apply for a business account, a process known as "bundling" which was in breach of the Small and Medium-sized Enterprise (SME) Banking Behavioural Undertakings 2002.
The 8 banks currently subject to the bundling prohibition are AIB Group (UK) plc; Bank of Ireland; Barclays Bank plc; Clydesdale Bank plc, HSBC Bank plc, Lloyds Banking Group, Danske Bank and NatWest Group plc (formerly the Royal Bank of Scotland Group which includes Ulster Bank Limited in Northern Ireland).
I do recall though, that both Yorkshire Bank and Clydesdale Bank did at least allow noncustomers to apply for a business account and if successful they could then go on to apply for a Bounce Back Loan, which many other banks that were part of that scheme did not.
Here for reference is both the letter the CMA wrote to Clydesdale/Yorkshire Banks and the action plan put in place: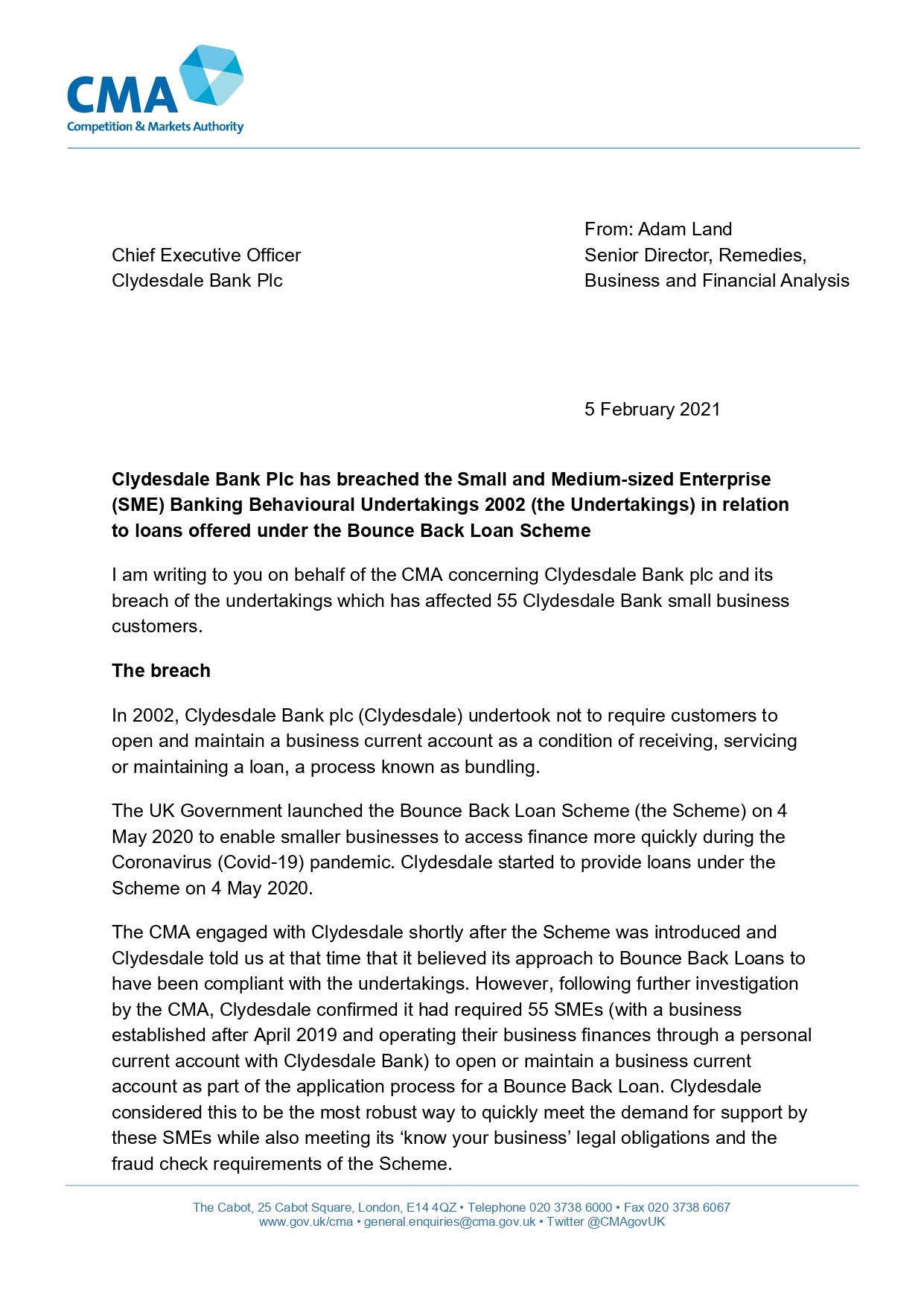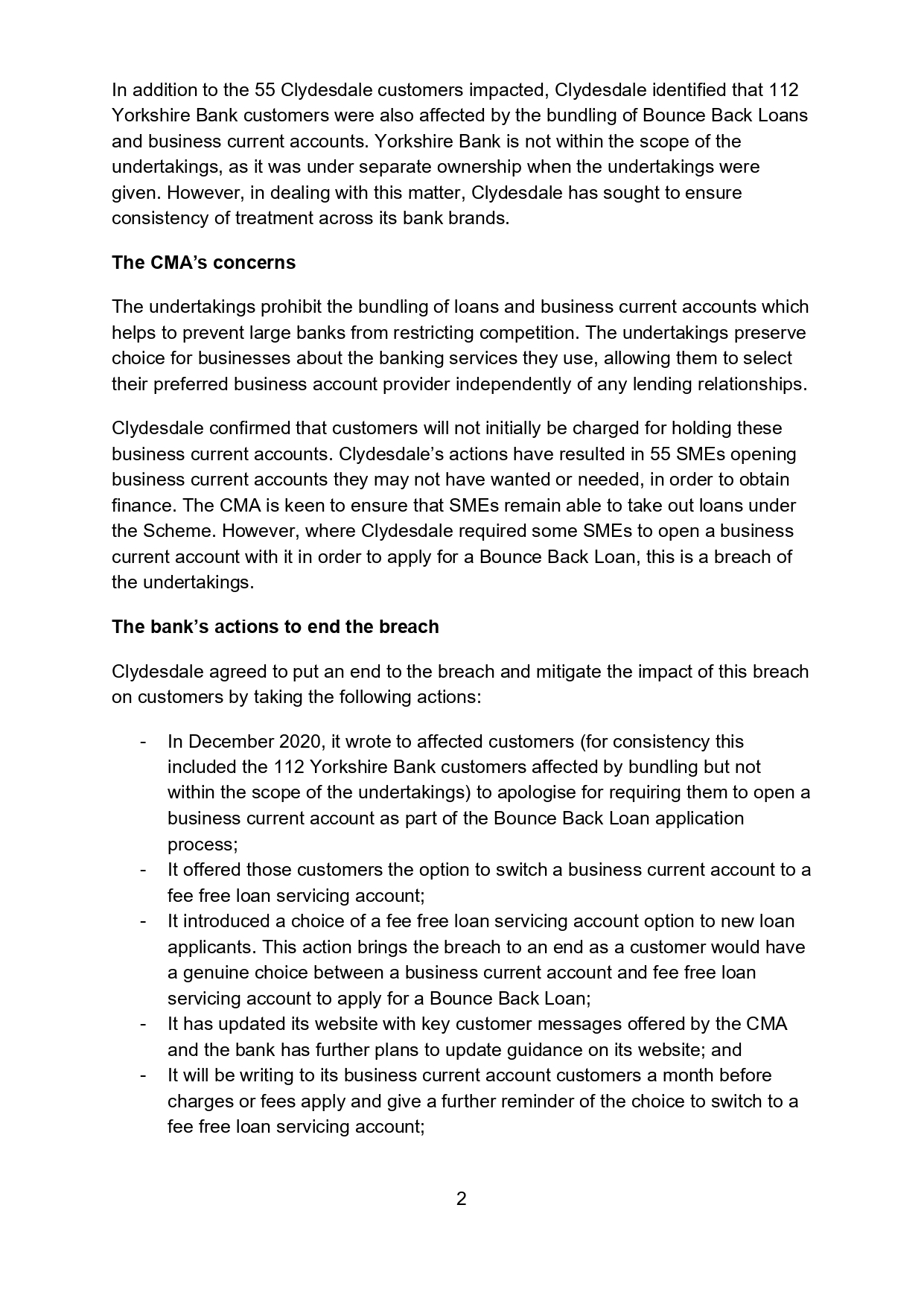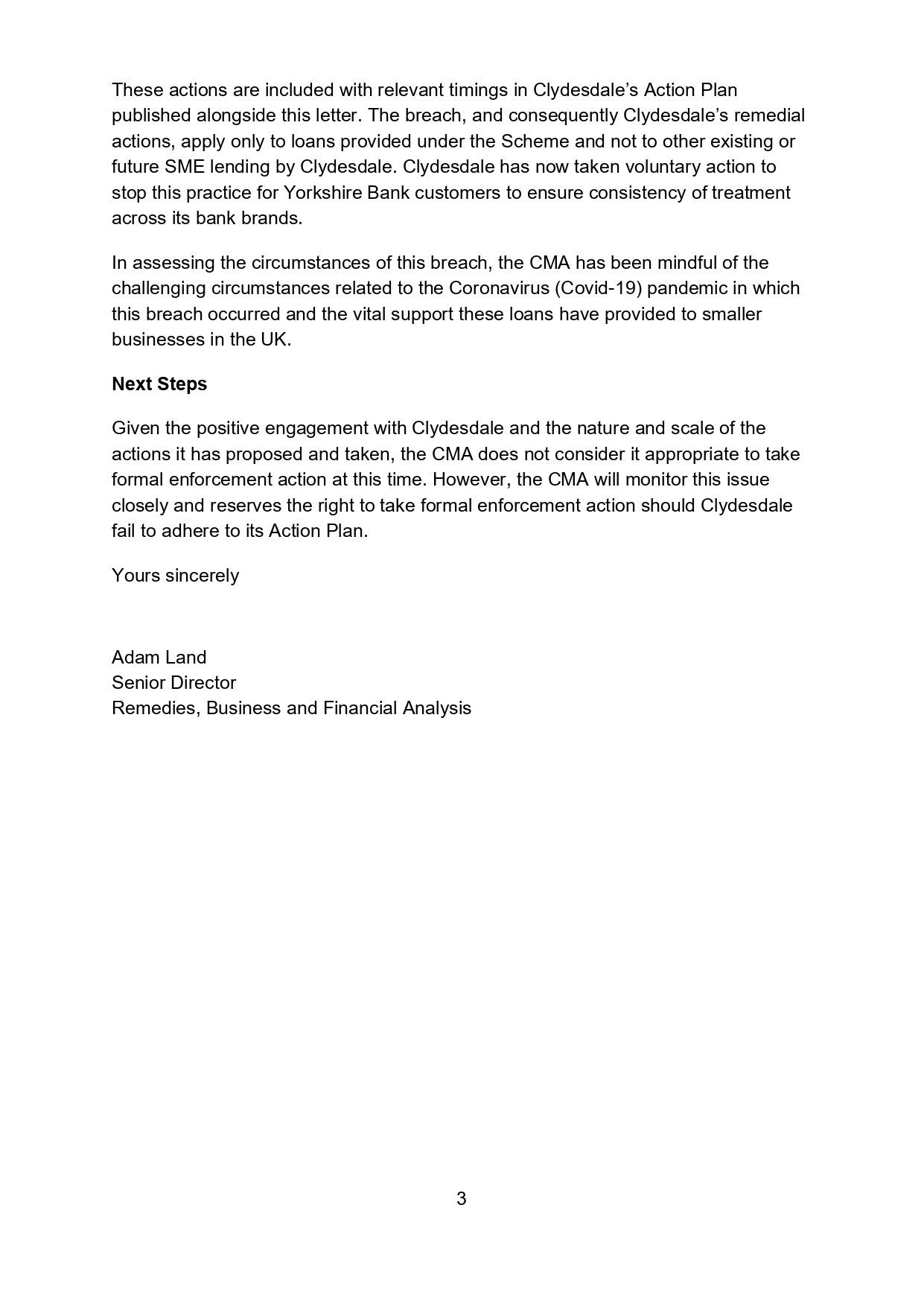 Action Plan: