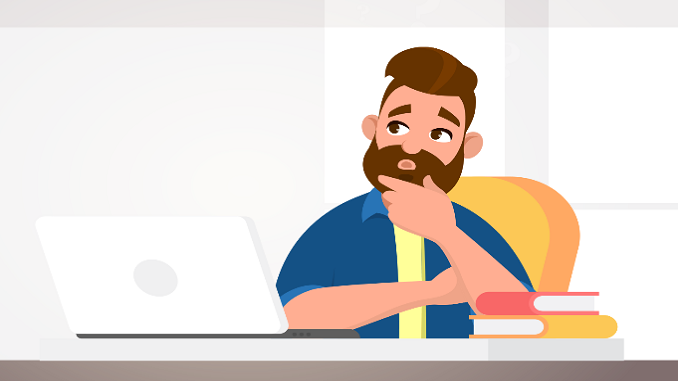 UPDATE 11:10 24th November:
I have just received the following from the CMA which as you can see offers clarification on their confusingly worded Tweet mentioned in the news update below this Tweet. I was correct to use the word "appear" in my report.

Original Update:
The Competition & Markets Authority appear to have ordered 8 banks to allow non-customers to access their Bounce Back Loan schemes without the need to open a business account with them.
Well, that is what they "appear" to be saying in a Tweet. Banks have had 11 days to implement this change by the way and the ruling was made on the 12th of November.
.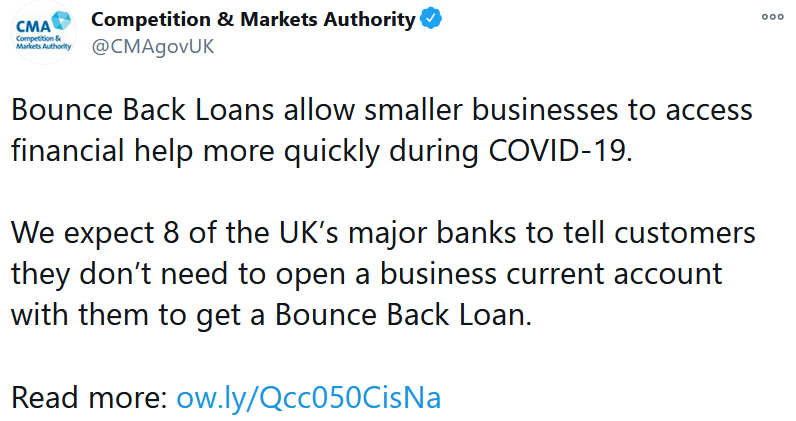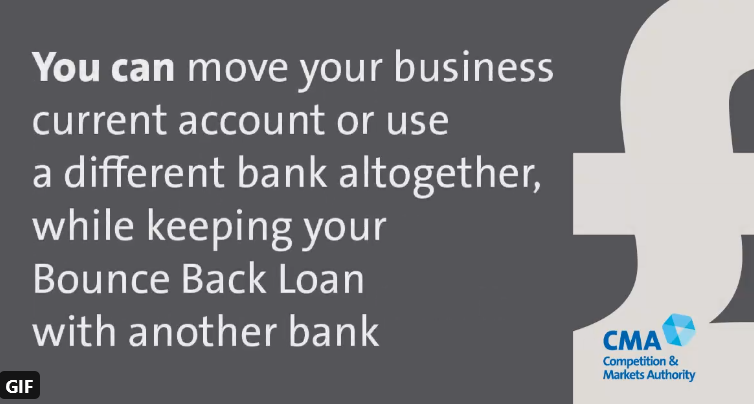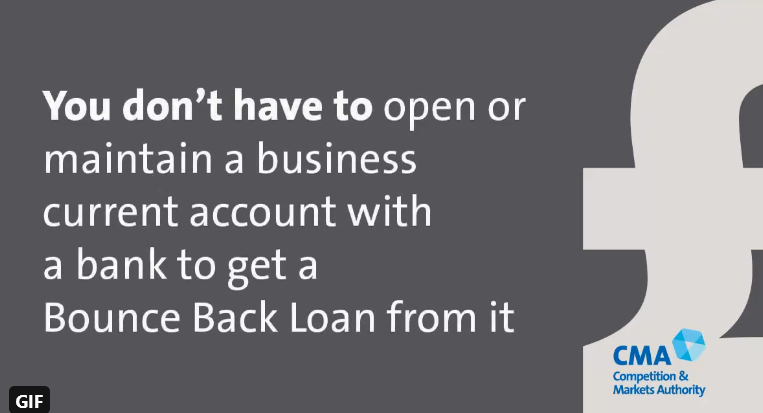 The eight banks are:
AIB Group
Bank of Ireland
Barclays Bank
Clydesdale Bank
HSBC Bank
Lloyds Banking Group
Danske Bank
NatWest Group
However, a quick check of those lenders websites shows the following:
AIB Group

Bank of Ireland

Barclays Bank

Clydesdale Bank

HSBC Bank

Lloyds Banking Group

Danske Bank

NatWest Group

Looks like they are all sticking two fingers up to the Competition & Markets Authority much like they have done to Rishi Sunak and 100,000's of small business owners for months with their made up BBL rules and cut off dates, and failing to allow new customers to apply for either a business bank account or a Bounce Back Loan.
I am awaiting more information and feedback from the Competition & Markets Authority on this.